Who Is FBoy Island's Chris Gillis?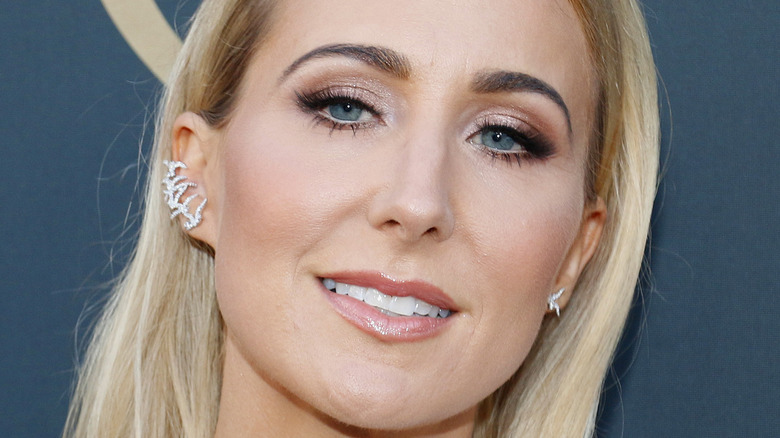 Shutterstock
HBO Max's "FBoy Island" is the latest dating show with a twist looking to give those who have been in lockdown for way too long a taste of what life on a tropical island is like. Except this particular spot is filled with the titular types, aka jerks who are only out for themselves and, in the case of the show, some cold, hard cash. As the trailer details, three savvy young ladies will be tasked with figuring out who's there for the right reasons and they might just fall in love in the process (via YouTube). 
"FBoy Island" might sound like the kind of place you'd want to blow up, but this ingenious mixture of "Ex on the Beach" and "Love Island" follows hot on the heels of equally loopy, and completely addictive series "Love Is Blind" and "Sexy Beasts," both of which proved incredibly popular with viewers eager for some well-placed drama and romantic shenanigans with no pesky guilt to worry about. In taking a look at some of the suitors descending upon the titular island, Chris Gillis certainly stands out. 
This New Yorker is well-versed in sealing the deal
According to People, Chris Gillis is a 29-year-old commercial real estate broker from New York who enjoys traveling, clubbing, and watching car reviews. Judging by posts on his Instagram page, which is already a couple thousand followers strong at the time of writing, Gillis is hugely into working out and enjoys dressing pretty snazzy for work to boot. Screen Rant advises he's an active tennis player too. It's difficult to tell whether Gillis is a nice guy or not, though he's having fun teasing fans about it already. As Just Jared notes, "FBoy Island" premieres with three episodes on July 29, on HBO Max. The following three episodes drop August 5, followed by the final four, including the thrilling conclusion, the week after on August 12. 
Hosted by comedian Nikki Glaser, who drops a few zingers in the trailer alone, the show is a slightly more twisted take on the premise of fellow dating show "Are You The One?" which found prospective couples fighting to prove they belonged together so the entire cast could win big (via Bustle). Here, it's up to three intrepid women, 30-year-old model CJ, hair and makeup stylist Nakia, who's 28, and the youngest among them, 25-year-old social media manager, Sarah, to figure out who the "Nice Guys" are and get rid of the so-called "FBoys," who are only competing for money, rather than love, in the process. Suffice to say, sparks are sure to fly.