The Truth About Lindsay Lohan And Hilary Duff's Tumultuous Relationship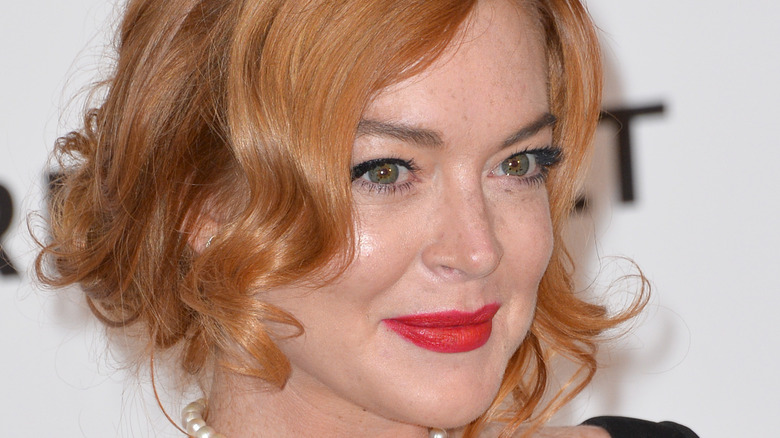 Shutterstock
It is not possible to bring up the names Lindsay Lohan and Hilary Duff at the same time without generating some serious late '90s/early '00s nostalgia. This is some serious Lizzie McGuire vs. Cady Heron "Mean Girls" style gossip, all relating back to their famous 2004 feud. Two Disney tweens turned coming of age teen idols, there was always likely to be some competition, but it wasn't acting that caused a rift between these two frenemies — it was a boy.
The boy, or man, depending on the time period of the reference, is none other than fellow teen celeb Aaron Carter. 
Carter explained how it started in a now unpublished 2005 interview with CNBC, saying, "I started dating Hilary [Duff] on my 13th birthday. I was dating her for like a year and a half and then I just got a little bored so I went and I started getting to know Lindsay [Lohan], dating Lindsay" (via Pop Sugar).
If that's all there was to the story, it would probably end here. After all, young love moves on as we grow. Unfortunately, there's a bit more to it.
Of course it was about a boy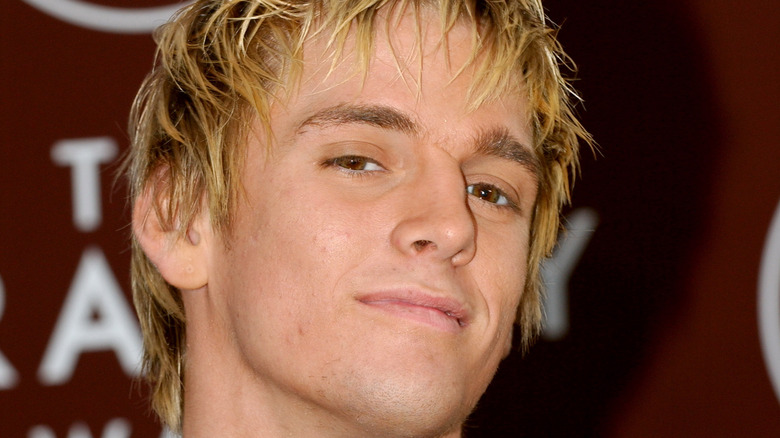 Jon Kopaloff/Getty Images
In addition to some relationship overlap, Carter broke up with Lohan after a few months, went back to Duff, then that couple broke up again shortly as well (via CheatSheet). Are you still following? Ok, exit the ex-boyfriend and add some more incidents to fuel the fire. Lohan then hosts "Saturday Night Live" in which features a caricature of Duff in her monologue, to which Duff attempts to take the high road, saying, "I'm not here to talk bad about her like she talks bad about me all the time."
By late 2004, Duff had moved on to date fellow celeb Joel Madden, but the feud continued (via Pop Sugar). Things reportedly got so bad that Madden was said to have denied Lohan's little brother an autograph until the "Mean Girls" alum apologized to Duff. Just as Duff and Madden moved on from each other, however, so did Duff and Lohan's feud. Perhaps it's a simple sign of maturity, or the fact that the young women were no longer direct rivals for the same spotlight. Either way, in 2007 Duff shared, "We are both adults and whatever happened, happened when we were young" (via People).
The two were since spotted acting friendly when at the same parties and smiling. Says Duff of Lohan "She's really fun. We were hanging out the other night and she's a nice girl." Proof, perhaps, that time heals all wounds.