Meet Caitlyn Jenner's Non-Famous Daughter, Cassandra Marino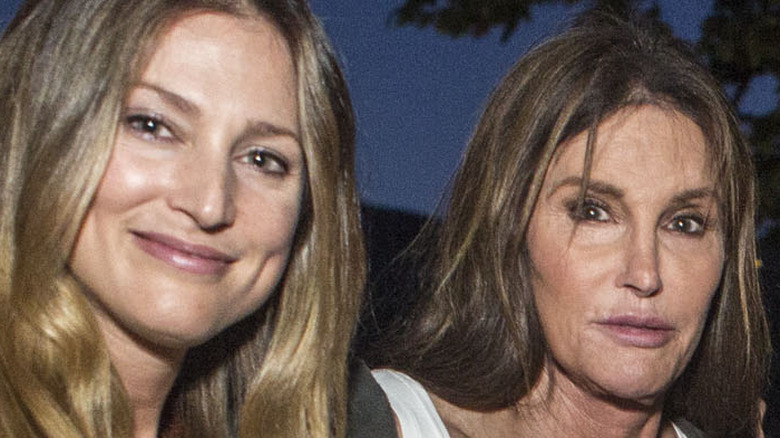 Harmony Gerber/Getty Images
Before Caitlyn Jenner was a California gubernatorial candidate, an outspoken conservative, and a parent and step-parent to reality show phenomena, she was an Olympic athlete who won the gold medal in the 1976 decathlon, setting a world record. 
Prior to coming out as a transexual woman in 2015, per People, she was already married to Chrystie Crownover when she made a name for herself as an Olympic star, and they had two daughters, Cassandra and Burt. A second marriage brought two more children, Brandon and Brody, and then a third marriage to Kris Kardashian brought her daughters, Kylie and Kendall (via Biography). However, little is known about Jenner's first and eldest child, Cassandra Marino.
Cassandra, who is wed to Michael Marino, was born on June 10, 1980. Although her parents divorced when she was small, Marino spent her childhood living in Los Angeles where her father had settled (via The Sun). As an adult, she has admitted she wasn't close to her father for many years, but since transitioning, Jenner and Marino have been closer than ever, according to People.
Cassandra didn't have her father there for much of her life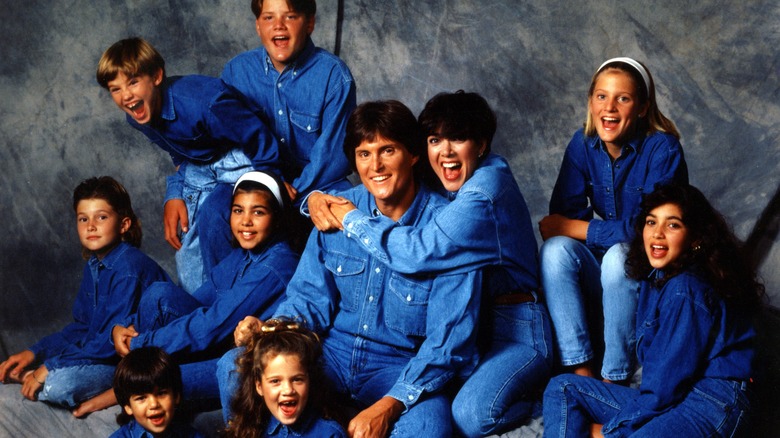 Donaldson Collection/Getty Images
In 2015, when Caitlyn Jenner first announced she was transitioning, Cassandra Marino admitted to 20/20 that her father was not always there for her as a child.
"We have a very complex relationship," Marino told host Diane Sawyer. "[She's] disappeared out of our lives, especially out of my life. So ... I'm looking forward to this next chapter."
Jenner also admitted she may have not been the best parent to her four older children, saying, "The big formative years for them, I was really struggling with these issues. I talked to all the boys about this after the fact, that, yeah, I didn't do a good job. And I apologized to my kids for that."
However, a lot of that began to change after her transition as Jenner began bonding more with her four adult children, including the oldest child, Cassandra.
Cassandra is closer than ever to Caitlyn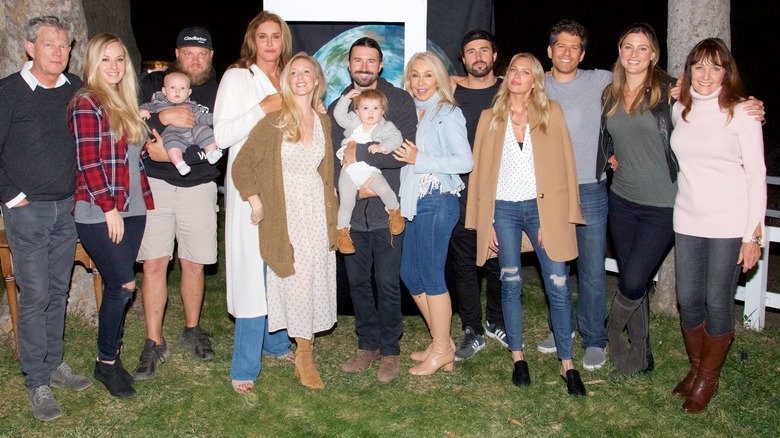 Earl Gibson Iii/Getty Images
Cassandra Marino has made no secret that she's enjoying life with Caitlyn Jenner, despite her parent not being there for her when she was growing up. They began growing closer when Jenner invited her to a girls' night party she began throwing during her transition process. Since then, it's been a different kind of relationship for Jenner and Marino.
"I feel so honored to be invited to such an intimate gathering after all these years," she told People. "I am pleased with how beautiful and comfortable she seems every time I see her. She seems to be having a lot of fun with it ... My relationship with Caitlyn is much better than with Bruce, but we still have a lot of work to do."
As for Marino herself, she tries her best to remain private, but in December of 2020, she was thrilled to announce she was pregnant with her third child, a boy, in addition to her two daughters, Francesca and Isabella (via People).