Where To Get The Exact Clothes Kandi Burruss Wears On The Real Housewives Of Atlanta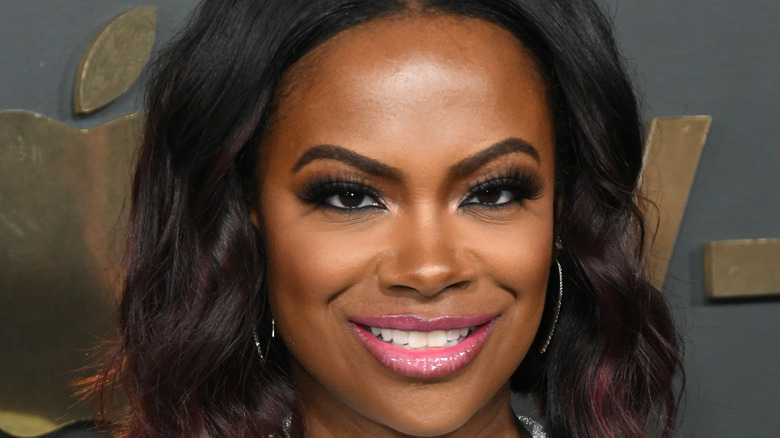 Shutterstock
We may receive a commission on purchases made from links.
"The Real Housewives of Atlanta" is a reality television show on Bravo. It has been on the air since 2008, as the third installment of "The Real Housewives" franchise and since the second season, Kandi Burruss has been a main cast member. Over the years, fans have seen behind-the-scenes glimpses into her life at home, her friendships, her professional life ... and her closet. Yes, the dramatic dinners and trips help make this franchise a popular one, but the fashionable outfits are always worth tuning in for, as well.
Thanks to the website WornOnTV, people can find the exact pieces worn by Burruss on "The Real Housewives of Atlanta." Ranging from casual and cute looks to glamorous gowns and accessories, Burruss' clothing items are listed, along with information on where the pieces are sold. Unfortunately, several of this Bravolebrity's outfits are out of stock, but two amazing options can still be found down below.
Dresses, jackets, and pants seen on Kandi Burruss can be purchased online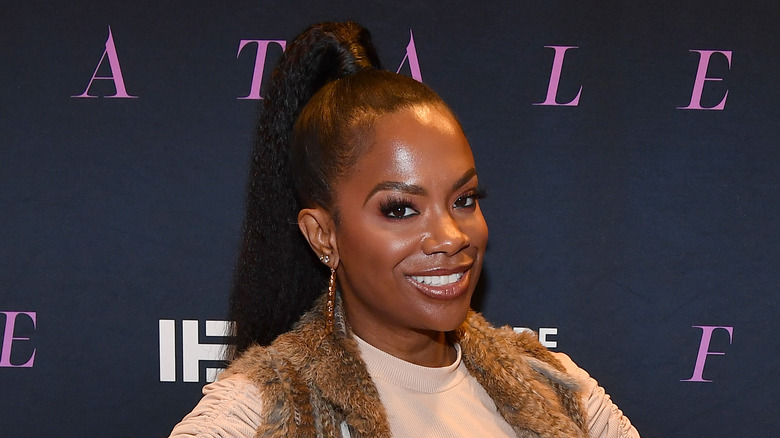 Paras Griffin/Getty Images
With all of the parties, vacations, and events, stars of "The Real Housewives of Atlanta" are always showing off dressy ensembles. One memorable look from Atlanta's Kandi Burruss would be the Marlene Dress by Cinq. She wore it during Season 13, on an episode called "How the Wig Stole Christmas," and this black metallic polka dot dress is available on FARFETCH.
While housewives lead lavish lives, they do love good deals, too. That being said, some of the clothing items listed out on WornOnTV are from places like Amazon. For instance, who remembers Burruss' snakeskin jacket and pants from the Season 12 episode "A Hairy Situation?" This is called the Snakeskin Tracksuit by Thusfar, and it can be purchased on Amazon.
Some of this Bravo star's best looks are, as mentioned, out of stock, but new items are always being added for the cast members of "The Real Housewives of Atlanta" and for other installments of this franchise.