Here's How Much Kandi Burruss Is Really Worth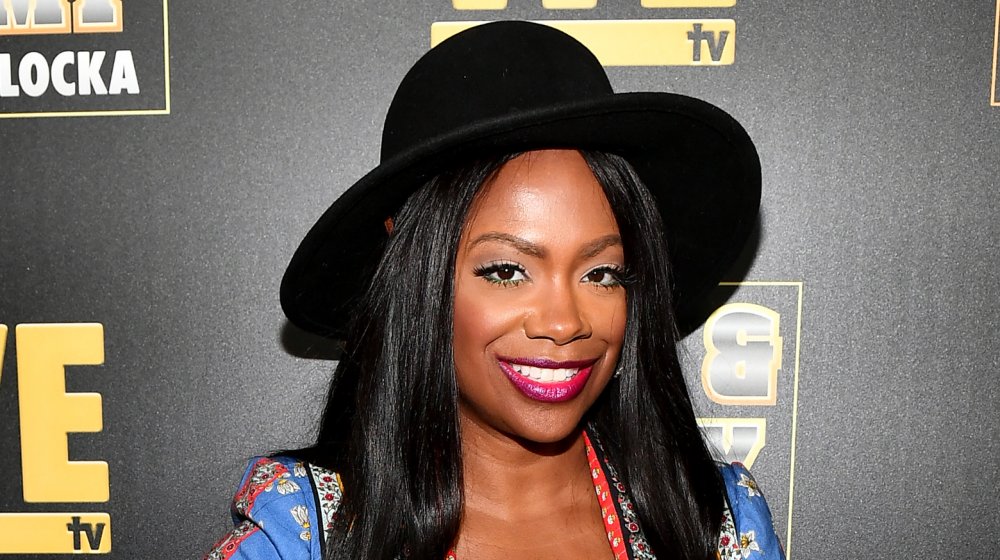 Paras Griffin/Getty Images
Kandi Burruss is one of the most successful ladies across Bravo's entire Real Housewives stable. Aside from being an OG, having joined Atlanta in season 2, with a sizeable salary to match, Burruss is also bonafide businesswoman in her own right. From her girl group origins with Xscape, to writing and producing songs for some of the biggest pop stars on the planet, and creating her own line of luxury intimate toys, there's no end to Burruss' ability to make money.
And yet, she certainly knows the value of a dollar, telling TIME that when Xscape hit it big, "All my other group members went and bought Benzes and different things. But I wanted to see a certain amount of money in my bank account. I remember I was like, 'I will not spend a dollar until I can see $100,000 in my account.'" Suffice it to say, Burruss is definitely seeing much more in there nowadays.
Music was Kandi Burruss' first love and biggest earner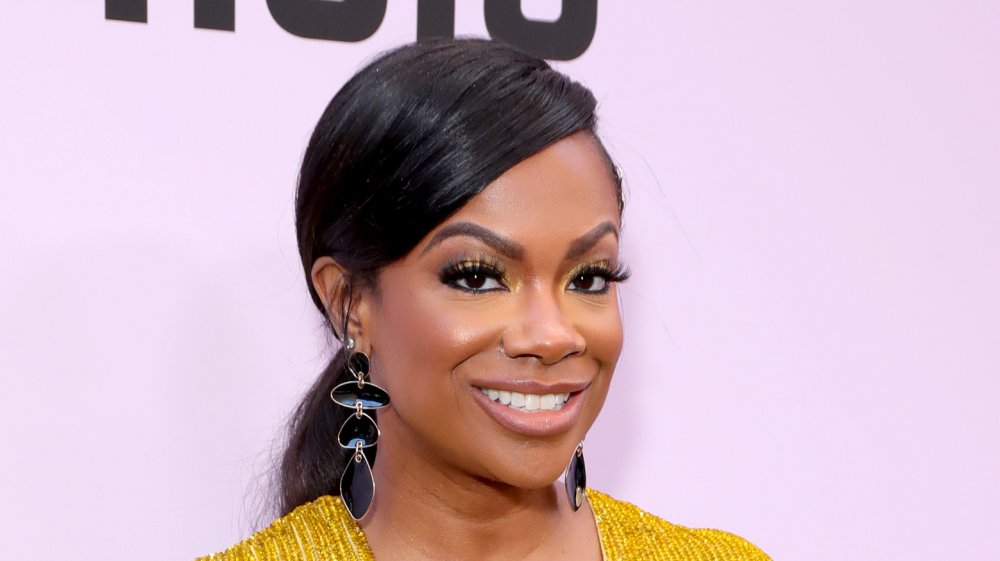 Leon Bennett/Getty Images
After almost two decades out of the spotlight, Xscape made their triumphant returning with a tour including two consecutive performances at ESSENCE Fest, according to Essence. The group clearly means a lot to Burruss, who bought her mother a house with her very first paycheck back in the day, as she told TIME.
Music remains a big earner for the reality star, with Forbes noting she's penned hit songs for the likes of Destiny's Child, Mariah Carey, Alicia Keyes, and TLC (Burruss was, in fact, responsible for their chart-topping hit "No Scrubs," for which she won a Grammy).
Elsewhere, Burruss' other businesses include sex toy line Bedroom Kandi, beauty line Kandi Koated Beauty, southern restaurant Old Lady Gang, which she started with her mother and aunts, as well as luxury kids clothing line Raising Ace and store TAGS Boutique. Bedroom Kandi also has 2,500 consultants nationwide whom Burruss has taken on in order to give them a leg up in business.
Kandi Burruss is a bonafide businesswoman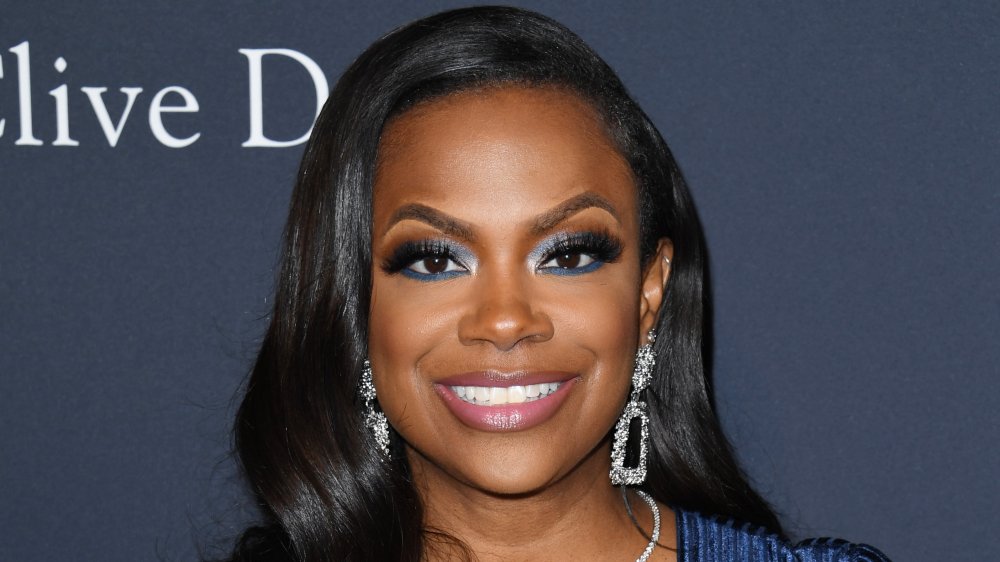 Jon Kopaloff/Getty Images
Old Lady Gang opened in 2017 and by the following year, Bravo reported Burruss had tripled her real estate, going from one location to three. Her portfolio is impressive in its own right, with Burruss purchasing her 8,000 sq. ft. Atlanta mansion for just $1 million, according to Sandra Rose. She carried out $200,000 worth of renovations, so it's likely worth considerably more now.
Aside from RHOA, Burruss has appeared on Who Wants to be a Millionaire, VH1's Single Are We There Yet, Ladies, and even her own spin-off, The Kandi Factory. Her web series, Kandi Koated Nights, was also briefly adapted by Bravo, in 2018. Celebrity Net Worth puts Burruss' at $30 million, with $450k per season of RHOA. However, salaries are mere speculations and estimates can vary greatly. A report from Radar Online advises she made $2.3 million for season 12 of the show, an increase of the previous season's $2.2 million pay-check.