Of All Kamala Harris' Tweets, This One Caused The Most Drama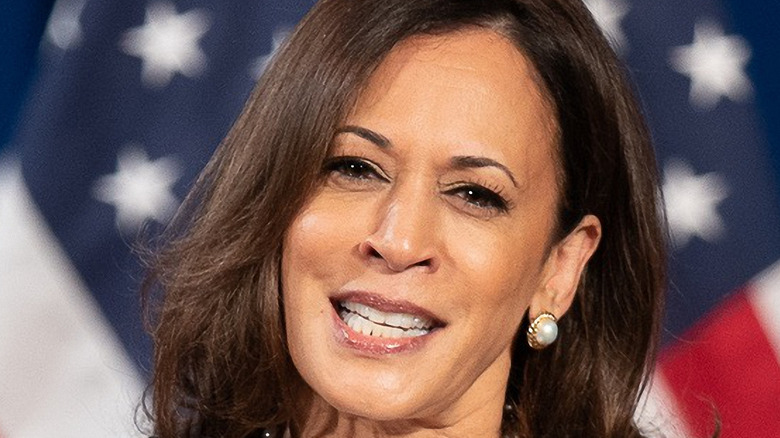 Shutterstock
Although Kamala Harris made history as the first female, African-American, and Asian American vice president of the United States, she hasn't often caused controversy. Unlike the last presidential administration, the one inaugurated on January 20, 2021, uses social media to convey both information and positivity rather than personal grievances. However, Harris posted one tweet just months into her vice presidency that did cause drama and got people talking.
It seemed like a perfectly innocent tweet as the country was headed in a positive direction with COVID-19 numbers on the decline and families traveling and reuniting after more than a year (via CBS News). Americans were getting ready for the unofficial start of summer that, in 2021, could include parties and barbecues and Harris understood that many people were getting ready for a little rest and relaxation. However, the way she worded the tweet caused quite the social media storm, with many wondering if she understood the meaning behind the day.
One seemingly-innocent tweet got Kamala Harris in trouble
Anna Moneymaker/Getty Images
It wasn't even officially Memorial Day yet when Kamala Harris simply tweeted, "Enjoy the long weekend" on Saturday, May 29, 2021, two days before the holiday. Many immediately took offense to the tweet, saying that Harris was ignoring the fact that this was the country's national day of mourning its fallen soldiers, according to the New York Post.
"Please VP Harris. It isn't just a long weekend. It's also Memorial Day. Let us not forget our fallen," one Twitter user wrote. "It is Memorial Day weekend. This weekend is our time as a nation to honor our Fallen. It is our dedicated time to reflect on our war fighters, those who paid the ultimate price for our Freedom," echoed Code of Vets in a tweet. 
Former California congressional candidate Aja Smith tweeted a similar sentiment, calling out the vice president's staff for not advising her on the backlash that the tweet could get. "Apparently your handlers forgot to tell you this is not a long weekend for picnics when you address the military," Smith wrote. "But a price was paid for you free to be ignorant."
Kamala Harris quickly corrected her perceived wrong with another tweet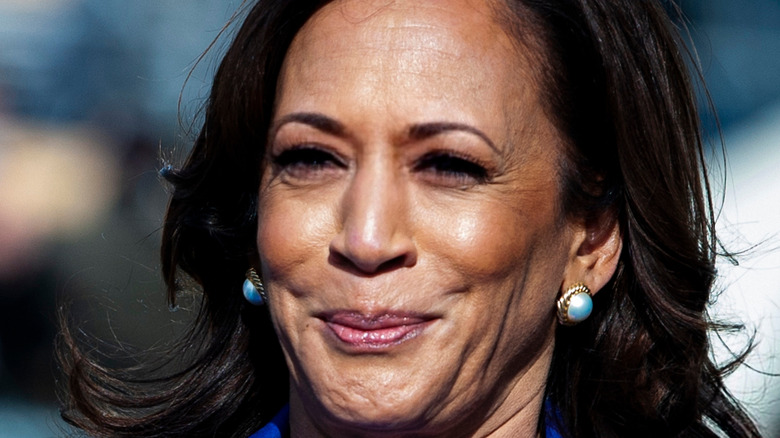 Shutterstock
Memorial Day was originally known as Decoration Day, and was first celebrated after the Civil War in an unofficial way to remember Union soldiers. A century later, in 1971, it became Memorial Day and was declared a national holiday, according to History. On the actual holiday, Kamala Harris acknowledged what the commemoration is all about and how it is not the only day we remember the people who fought and died as part of our armed forces.
"We honor those members of our military who sacrificed their lives in order to defend our freedoms. We owe these heroes — and their loved ones — everything. Not just on Memorial Day. Every day," Harris tweeted. The message came after the aforementioned tweet from the vice president, which was met with some backlash. 
Vice President Harris did more than tweet, however. She and President Joe Biden also made a trip to Arlington National Cemetery where they participated in a wreath-laying ceremony, which is traditional for presidents and vice presidents to do (via The Associated Press).