Love In Paradise's Amber Reveals What She Loves Most About Daniel - Exclusive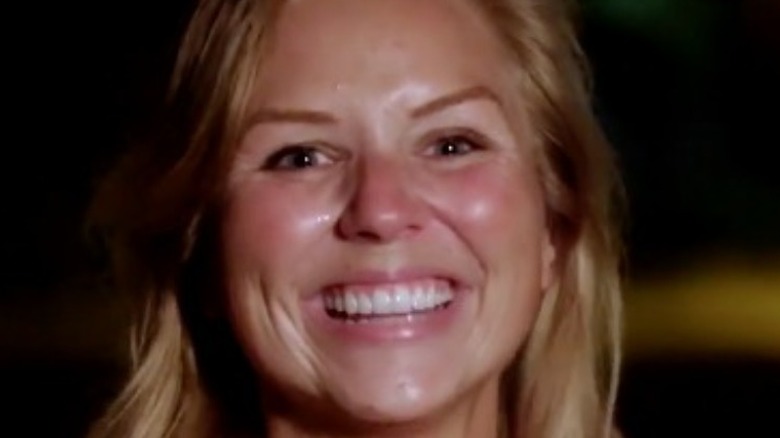 discovery+
"Love in Paradise: The Caribbean, a 90 Day Story," a new series on discover +, has tons of drama. The reality show follows several international couples who met in the Caribbean and then had to deal with the challenges and heartbreak of long-distance relationships. The couples face fights, betrayal, dishonesty, jealousy, and plenty of confusion surrounding the K1 Fiancé(e) Visa process. But "Love in Paradise: The Caribbean, a 90 Day Story" isn't only about drama — it's also about love. After all, what's more romantic than a tropical island?
Take Amber and Daniel as an example. Amber, a waitress from Florida, fell for Daniel while vacationing in Costa Rica. After a whirlwind romance, the pair is now applying for the K1 Visa so they can live happily ever after. One can't help but wonder how two different people from such different worlds could fall so deeply in love. What is it about Daniel? Amber sat down with The List for an exclusive interview in which she reveals what she loves most about him.
Amber from Love in Paradise loves that Daniel is learning English for her
"He's so funny. He's so fine," Amber gushed about Daniel to The List. "Besides him being so handsome, he just has this presence. There's something about him. For me, when he walks into a room, it's the first thing I notice. It's the only thing. He's the only one I notice." But, beyond his looks and his presence, perhaps the thing that Amber loves most about Daniel is the effort he's made in order to be with her. "He's just so eager, eager to learn, eager to understand who I am," she went on. "He's eager to get to know who I am and like, peel back those layers, even though we didn't even speak the same language."
It's true! When they first met, Amber only spoke English and Daniel only spoke Spanish. They "relied on translating apps" for a long time at the beginning of their relationship, which caused some difficulties. "You get mad over things that translate differently in how they're saying it and how I'm saying it," Amber explained. But, Daniel was willing to put in the work for her and for their love. He "buckled down and downloaded apps to learn English" and would even ask Amber to repeat things over and over so he could learn faster. "It's really incredible, the lengths that he went to, just so we could communicate ..." Amber said, smiling. "He learned English so he could talk to me and so he could understand me better. I've never had anybody do that for me."
Love in Paradise's Amber feels deeply loved by Daniel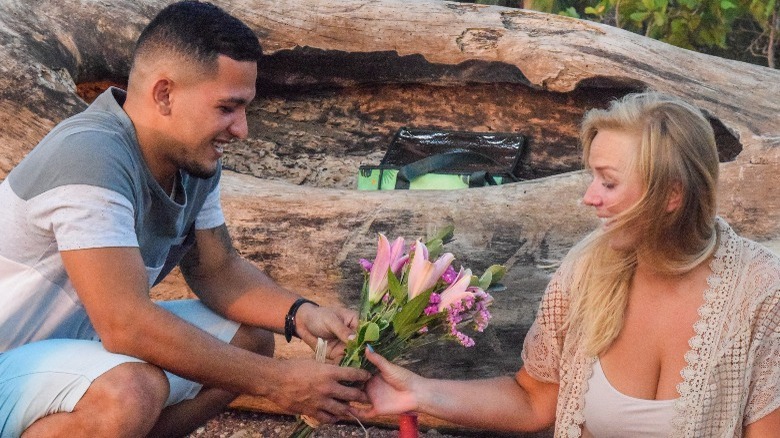 discovery+
Learning a new language for someone is a big thing, but Amber also loves Daniel for the "little things." "In the kitchen ... he sings to me," Amber revealed to The List. "It's a beautiful Spanish ballad that he serenades me with and then he'll want to start dancing with me and I'm like, 'This is so cute.' I would never be dancing in the kitchen. It makes me feel so loved." She's right — that is incredibly cute. But their love isn't just cute. As Amber puts it, it's also "an intense love," and it's that intensity that keeps her going back to Costa Rica for more. "The passion is like fire. It's what keeps me so involved. Every new trip that happened, that flame got bigger and bigger ... It made me feel so sexual, so feminine, so aware and yet, so scandalous."
Daniel's love hasn't just made Amber feel more sexual, it also made her feel more alive. "I would literally count down the days until I could get back to him," she said. "... I would say, having an intense love like that, it brought me alive."
New episodes of "Love in Paradise: The Caribbean, a 90 Day Story" drop weekly only on discovery+