The Hardest Role Yaya DaCosta Has Ever Played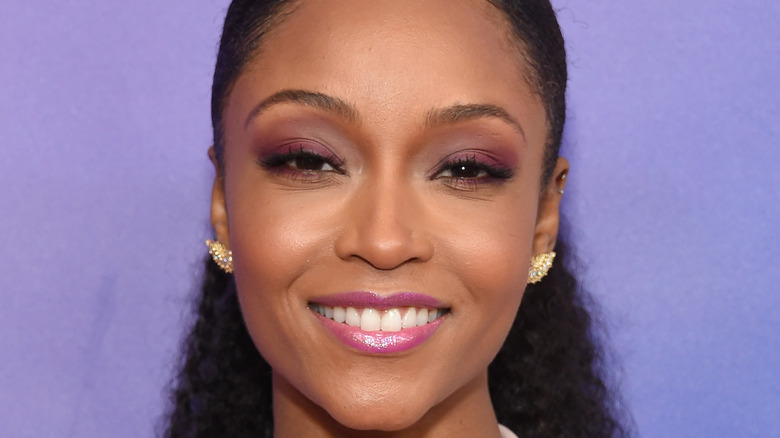 Shutterstock
Yaya DaCosta made a major impression on Cycle 3 of "America's Next Top Model." The proud Brown graduate, as she was wont to remind us at every juncture, may not have ultimately emerged victorious but, as Distractify notes, DaCosta is among the most successful contestants the show has ever seen. However, the "ANTM" alum surprisingly didn't find her footing on the catwalks of the world, instead turning her attention to acting after excelling in the various performance-based challenges on the show. 
As IMDb details, DaCosta scored a couple of big recurring roles just a few years after placing second on "ANTM." The New York native made her mark on long-running soap "All My Children" followed by hugely popular fashion dramedy "Ugly Betty." Elsewhere, DaCosta has appeared in "Chicago P.D.," "Chicago Fire," and "Chicago Med." Despite finding a home for herself on television, however, DaCosta has also featured in several movies over the years. Her toughest challenge came in one such project. 
Yaya DaCosta felt pressured to honor Whitney Houston's memory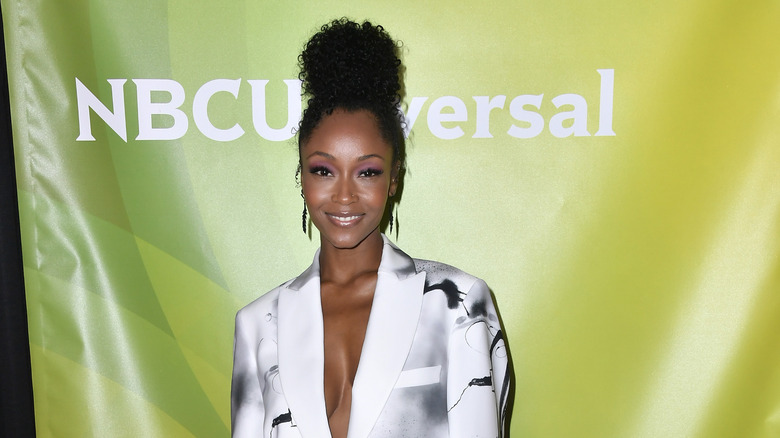 Frazer Harrison/Getty Images
In 2015, Yaya DaCosta scored her most notable role yet with "Whitney," a TV movie in which the "ANTM" breakout portrayed the titular legendary singer. Unsurprisingly, it was also the biggest challenge of her career thus far, with the model turned actress admitting to Complex, "There was so much pressure to do her memory justice. And the circumstances were not ideal." Although DaCosta credited director Angela Bassett — who portrayed Whitney Houston herself in a previous biopic "What's Love Got to Do with It?" (via IMDb) — with doing an incredible job bringing the project to life, she admitted time really wasn't on their side. Still, the reviews broadly credited DaCosta's performance as the strongest element of the movie. 
The actress acknowledged to Essence that playing Houston was a dream come true. However, she subsequently admitted to feeling conflicted about the role in an interview with Ebony, explaining the movie almost happened too soon after the legendary singer's death, which would've been difficult for her family and friends. "I know what it is to lose a close family member, and out of respect for them, I tend to almost pretend that it didn't happen," DaCosta explained. The "ANTM" alum doesn't know how to react when someone praises her performance, since she still feels so connected to Houston. However, she also noted, "I will always be grateful for the opportunity, and it was wonderful having the experience of delving into that world."