Here's How Celebrity Chefs Feed Their Kids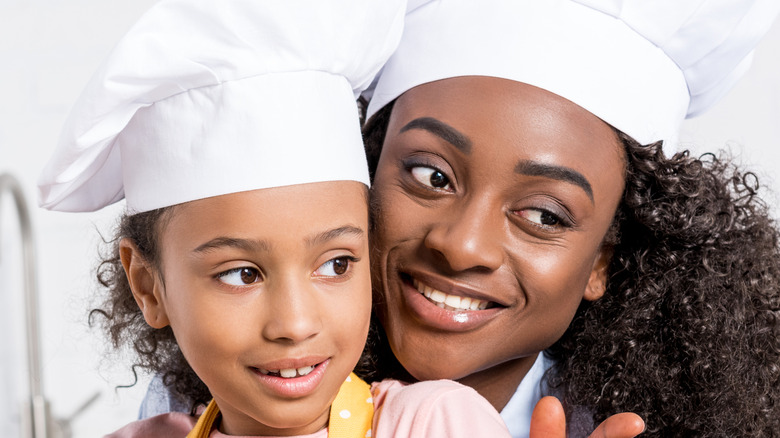 Shutterstock
Food is one of those tangible mediums that connects people around the world to each other, and because of our global celebrity culture, celebrity chefs are the figureheads of this cultural touchstone. Celebrity chefs have risen to prominence through their personalities, their recipes, and their contagious love for food, which they share with people across the globe online, on the television, in cookbooks, and more. But how do they eat in their personal lives? And more specifically, what do they feed their children?
Our assumption might be that celebrity chefs prepare their children the best food they can — because they simply have the skillset. They have access to quality ingredients and delicious recipes because of their money, as well as innately knowing a lot about food, but this assumption may be wrong. After all, some celebrity chefs don't even eat their own food. Some celebrity chefs even work as personal chefs to other mainstream celebrities, so wouldn't their children just become their new "clients?" 
These chefs want their children involved during the whole process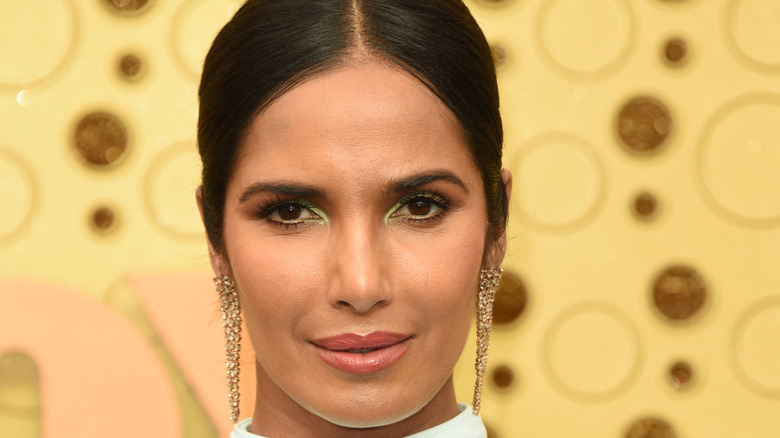 Shutterstock
Like with anything, variety is the spice of life. By this, we simply mean that each celebrity chef has their own approach to cooking for their children. Emeril Lagasse, for example, has said that he likes to cook with his children (via Delish). "I always tried to make cooking a learning experience for my children. I taught them about using local, fresh fruits and vegetables and showed them the process of preparing each family meal," Lagasse explained. "I think getting them involved in the action helped them to appreciate the meal a little more — and kept them busy! Just plan on the kitchen being a little messier." Dishes are just part of the process, after all. 
Some celebrity chefs put a lot of thought into their home cooking. Padma Lakshmi is one example of a chef who really wants her children to grow a strong connection with food in an aim to keep them healthy (via Buzzfeed). "My philosophy for meals at home is that each plate should consist of 50% fruits and vegetables, 25% protein, and 25% starch," Lakshmi explained. She then offered that her family does a weekly taco night, a bolognese with salad night, and, of course, some delicious Indian dishes that both she and her kids love.
These chefs take very different approaches to cooking at home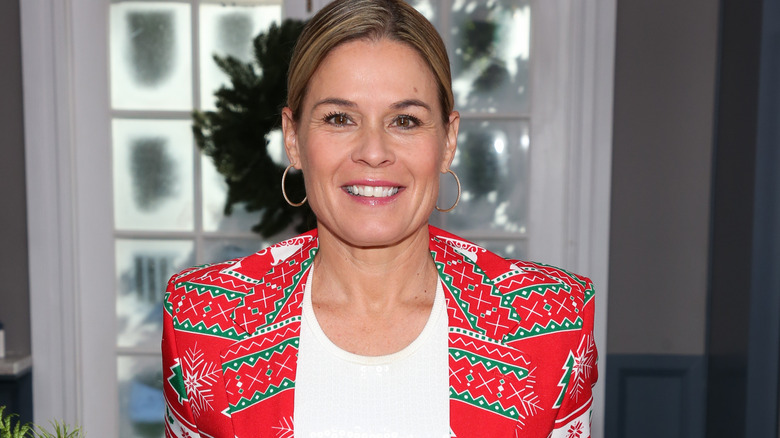 Paul Archuleta/Getty Images
In addition to letting her children help her cook as other celebrity chefs do, celeb chef Cat Cora takes matters one step further and actually lets her children help decide what their family is going to eat for dinner each night (via Bon Appétit). "They always have had a say in what the dinner menu will be, and we've encouraged them to get involved by helping pick out what produce looks good at the market, as well as lending a hand in the kitchen with the actual meal preparation," Cora explained before citing that this practice makes kids more likely to eat their food. Moreover, she stressed that you should introduce kids to a variety of textures and flavors at a young age so they can learn to love a wide array of food.
Still, other chefs cook so much for their job that they don't want to labor in the kitchen at home in the evening. This is the case for John Besh, a celeb chef who's a father of four (via Delish). "I have figured out simple suppers to make with [my kids] on weeknights that demand only standard pantry items that we now try to keep on hand," Besh explained. "Easy is the byword for weeknight suppers."
What's fascinating to see here is how differently each celebrity chef handles cooking at home. Can we blame them for not wanting to cook for hours after cooking all day?