Jennifer Lopez's New Jewelry Has The Internet Buzzing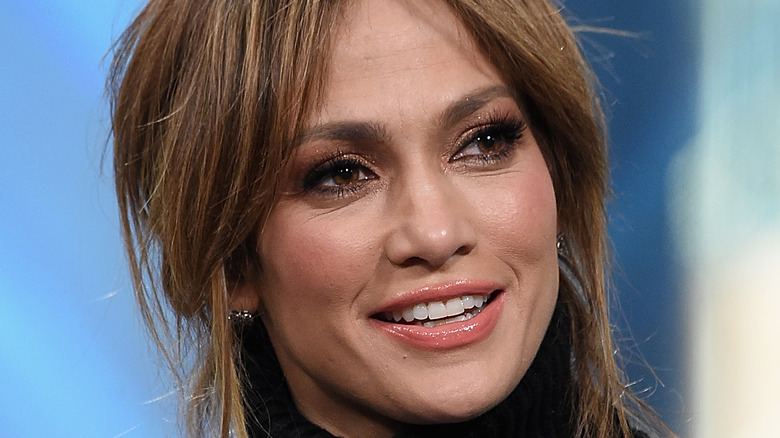 Jamie Mccarthy/Getty Images
Jennifer Lopez has been photographed sporting a gold necklace with the charms "B," "E," and "N," referring to her on-again flame, Ben Affleck, according to Harper's Bazaar. The necklace seems to prove exactly how J.Lo feels about her man. 
However, Affleck also gifted Lopez some brand new bling for her 52nd birthday last week. The actor reportedly had the jewelry custom made by Foundrae for his lady love, per People. "To me, Foundrae is about empowerment and self-expression and Jennifer embodies that," the brand's co-founder and creative director Beth Bugdaycay told the outlet.
Bugdaycay also told E! Online that each Foundrae charm is personal and tells a story about the wearer. "With the custom piece Ben created for Jennifer, it clearly communicated their love, but it's also a reminder of their capacity for change and growth," she said. "For example, one of the medallions he chose represents resilience, which we describe as wild, abundant, and untamed. The blossoms are fed with passion and continue to bloom, even in darkness, against adversity. But we can't separate the flower from its thorn. The thorn is the risk we assume for something we love, for living life fully without reserve." "We were blown away by his romantic gesture," Bugdaycay continued. "[Ben] reviewed the meanings of each piece before finally selecting these ... I think what he settled on is just perfect." 
Of course, many fans were also taken with Affleck's thoughtful gift to Lopez — but opinions varied.
Fans weigh in on J.Lo's sentimental necklace from Ben Affleck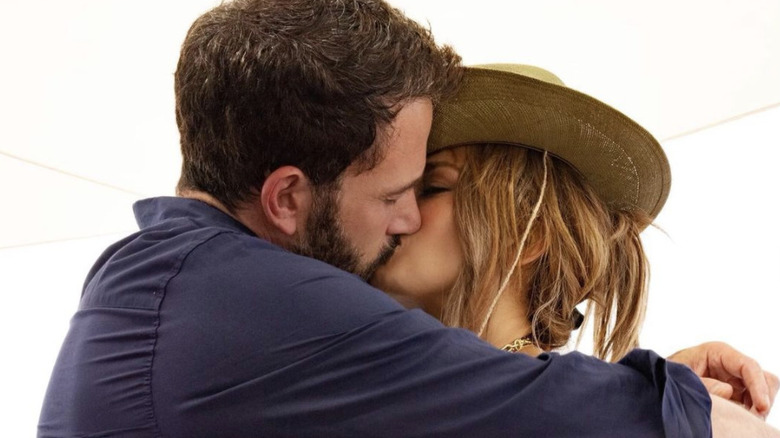 Jennifer Lopez/Instagram
Jennifer Lopez and Ben Affleck's rekindled relationship is moving along quickly, and sources close to the couple tell ET that they're ready to make things work this time around. "They have insane, on another level, chemistry. They are both super passionate and are head over heels with each other, just like they once were. This time around, however, they both really feel like this is it. They feel at this point in their lives they were undeniably made for each other."
Of course, after fans got a glimpse of J.Lo rocking her "BEN" necklace, the internet started buzzing, and many appeared to agree that the couple, known as "Bennifer," may just be end game. "JLo has a ben necklace and all the sudden i want a ben necklace," one fan tweeted. "JLo having a necklace that says Ben is elite," another stated.
However, not everyone loved the statement necklace. Other fans spoke out, criticizing J.Lo's latest fashion move. "Jlo soooo wack lmao. Girl you're in your 50's. You don't have to wear a necklace with your mans name on it," one person wrote. "The next person who puts the JLo Ben necklace pic in my TL is getting blocked," another tweeted. 
However, it appears that Lopez doesn't care what anyone thinks about her wearing Affleck's name around her neck as the two continue to live their best lives.