How To Wear Peek-A-Boo Bralettes, The Hottest New Look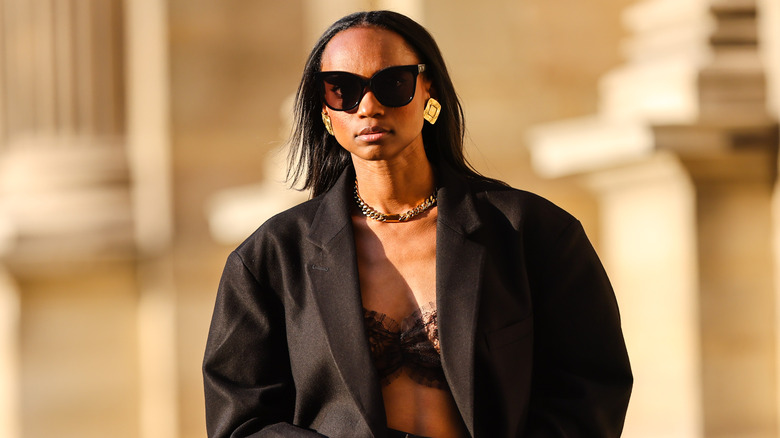 Edward Berthelot/Getty Images
Bralettes are being seen on the runways, in magazines, all over social media, and in shops, as the undergarment of the season, and it't not hard to understand why. While most unmentionables remain hidden, the point of the peek-a-boo bralette is to show it off a bit in just the right way, as the lace detailing can serve as a fashion statement all its own.
The most obvious way to wear this clothing item is to have it peeking out from underneath other garments. For instance, its lacy straps may be seen when wearing a tank top, or one with a pretty print can stick out of the top of a low-cut blouse, as mentioned by The Trend Spotter. An edgier option would be to wear a strapless bralette with an oversized blazer, and this style looks extra great when paired with high-rise pants.
Marie Claire noted that there are athletic ways to wear these pieces, too. Try a sporty bralette with lounge pants and sneakers for a casual and functional look.
Trendy bralettes can be dressed up or down to fit any occasion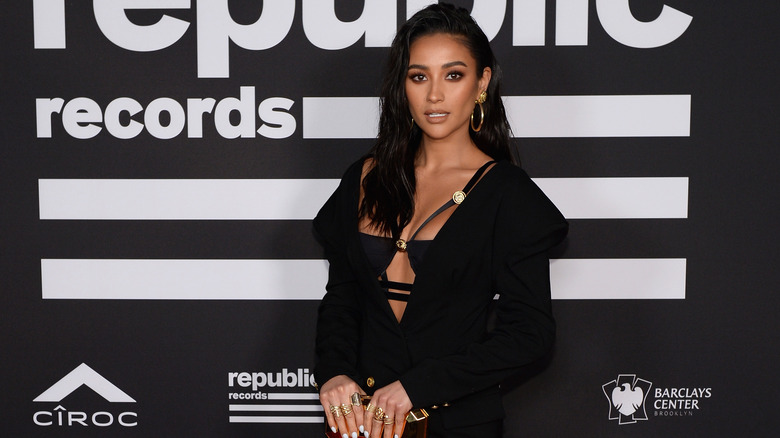 Andrew Toth/Getty Images
One of the best parts of fashion is that each person can make each outfit truly unique. That being said, one can get creative when styling and wearing a trendy bralette, and can even look to celebrities like Shay Mitchell for inspiration. More ideas from The Trend Spotter include wearing a bralette under a mesh shirt or even over a t-shirt, as well as wearing one with no other top it all! This provides a sexy and summery look that could work for a day of fun in the sun.
Bralettes can be dressed up, as well, as pointed out by Cosmopolitan. Of course, these items can go with skirts, dresses, and silky blouses, keeping that peek-a-boo method in mind. Bralettes can also be put on display with, say, a pair of shorts and some high heels or a floor-length skirt for a daring and fun look.
As you can see, there are a variety of ways to wear this hot wardrobe staple, so experiment and join in on the trend. You can even turn some of your old bras into bralettes if you're too eager to try out such a stylish look!