Who Is FBoy Island's Jared Motley?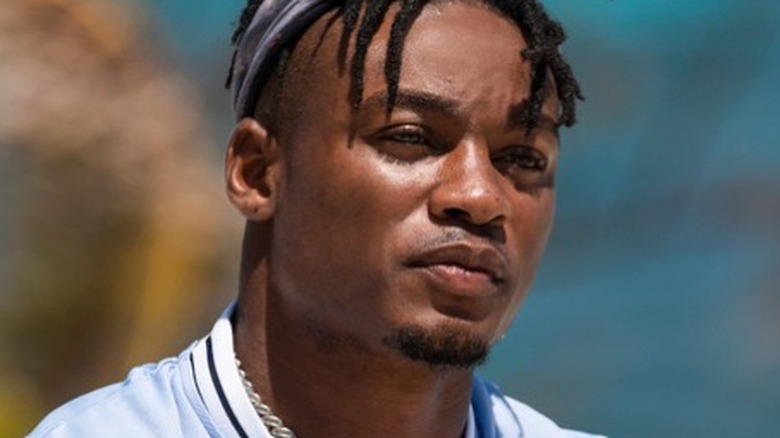 Courtesey of HBO Max
HBO Max's new reality dating series, "FBoy Island" is set to begin streaming on July 29. The show will feature three women looking for love, but it's not as simple as that. The women will be forced to weed out the good guys from the players as half of the contestants will be there for all the wrong reasons. A description for the show explains that the contestants include 12 self-described Nice Guys and 12 unabashed FBoys, revealing that "The women will navigate the dating pool together with the hope of finding a lasting love connection. By the finale, all will be revealed — who is a Nice Guy, who is an FBoy, and who do the women ultimately choose. 'FBOY ISLAND' is a social experiment that asks the age-old question: Can FBoys truly reform or do Nice Guys always finish last?" (via Variety).
"The real difference right out of the gate is that it's a comedy," host Nikki Glaser told Us Weekly of the reality series. However, she promises that the romantic element will still be intact. "[That] doesn't mean the love stories that occur aren't as real and as gripping and emotional," Glaser said. One of the men vying for the women's hearts will be Jared Motley, who is sure to capture the attention of viewers.
Meet FBoy Island's Jared Motely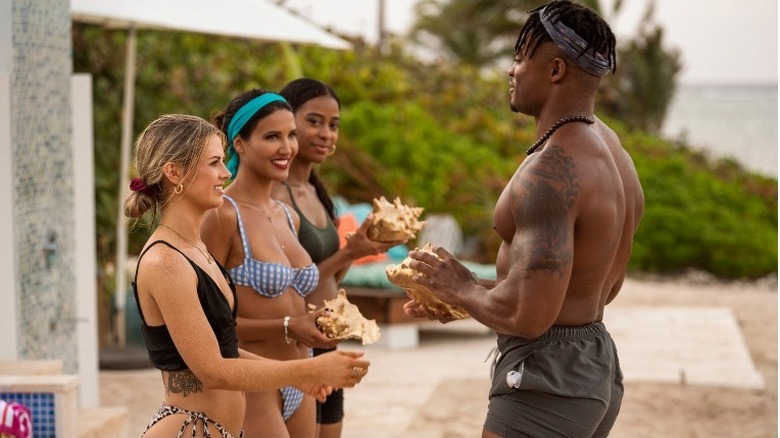 Courtesy HBO Max
According to People Magazine, "FBoy Island" contestant Jared Motley is a 27-year-old fitness enthusiast from Miami, Florida. Motley wears many hats as a fitness coach, brand ambassador, social media influencer, and entrepreneur. Fans will get to see Motley's gym-honed body hit the beach as she hopes to steal the hearts of at least one of the three women looking for love on the reality dating competition.
Motley reportedly also has an array of hobbies, which include a lot of outdoor activities such as boating, hiking, snowboarding, snorkeling, skating, and walks on the beach. However, he's also open to spending a quiet day indoors doing things such as playing a game of chess, reading, and writing poetry. He also reportedly likes to travel. He considers himself very spiritual and likes to attend events based on that spirituality.
Only time will tell if Motley proves to be a fan-favorite on "FBoy Island." However, viewers will certainly be looking to figure out if he's one of the nice guys or just another player who's looking for fame and money.