The Hair Growth Supplements That Jamie Chung Swears By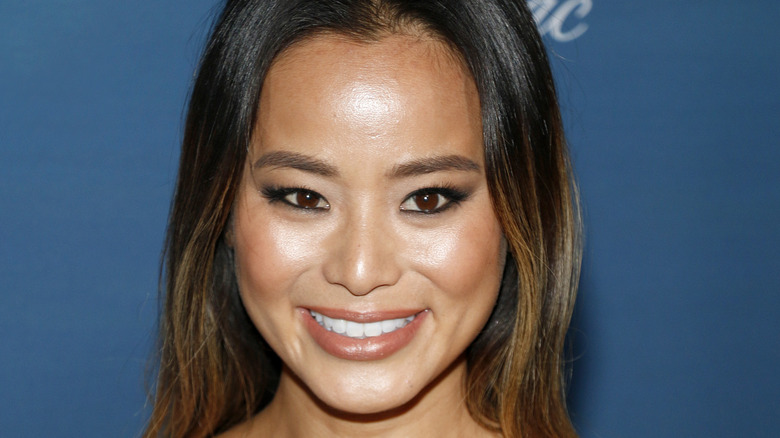 Shutterstock
You know Jamie Chung? Actress. Reality television star. Aside from her talent, Chung is also super pretty. She has a sort of natural glow that kinda sneaks up on you, right? Clear skin, bright smile, and long hair, which makes us wonder — how does she do it? Chung spoke to Byrdie and revealed all of her beauty secrets, including her go-to hair supplements that'll give anyone — even those with different hair textures and types — long hair.
The product in question? Nutrafol Women Supplements. Though a bit on the pricey side — they're $75 — they ensure not only long hair growth, but also stronger nails (something every woman needs after wearing acrylic nails this summer, per PopSugar). "These are magic pills," Chung said to Byrdie. "You take four a day for three months, and you will see stronger nails and more hair growth."
And, in case you think Chung's recommendation is a sham, other thinned hair girls swear by this product too (via Who What Wear). In fact, one reviewer stated that this product was the only thing that helped her hair grown past her shoulders. Did it happen overnight? Of course not, but within time — say a few months according to the review — you'll be seeing longer hair in no time.
Want to know more of Chung's exclusive beauty secrets? Read on to know the go-to beauty products this actress swears by.
Here are Jamie Chung's go-to beauty products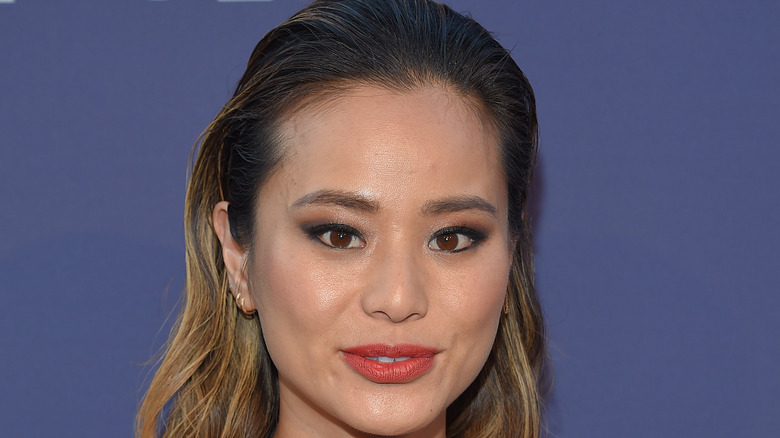 Shutterstock
When speaking to Byrdie, Jamie Chung also recommended the Mila Moursi lifting serum, which promises to "lift" your face and define cheekbones. As for eye masks, she uses reusable Dieux Skin Forever, which is simply chef's kiss. "I love eye patches but I always feel so guilty just using them for 15 minutes and throwing them away. You just use any kind of serum that you want, wet them, and then when you're done you wash them and put them back in their case," she said. 
But her sunscreen? Now that is truly her best product. We all know the struggles of finding a good sunscreen, and Chung's latest recommendation might just be your saving grace. Per Byrdie, she uses the Shiseido Clear Sunscreen Stick SPF 50, which she says is best for "us[ing] throughout the day when you're reapplying."
Not all of Chung's beauty products are high-end! According to Allure, her go-to moisturizer is actually a drugstore choice — the famous Cetaphil Daily Facial Moisturizer – which almost everybody (on and off TikTok) has been using.
With Chung's recommendation, you'll have longer hair (and clearer skin) in no time.