Who Is FBoy Island's Sarah Emig?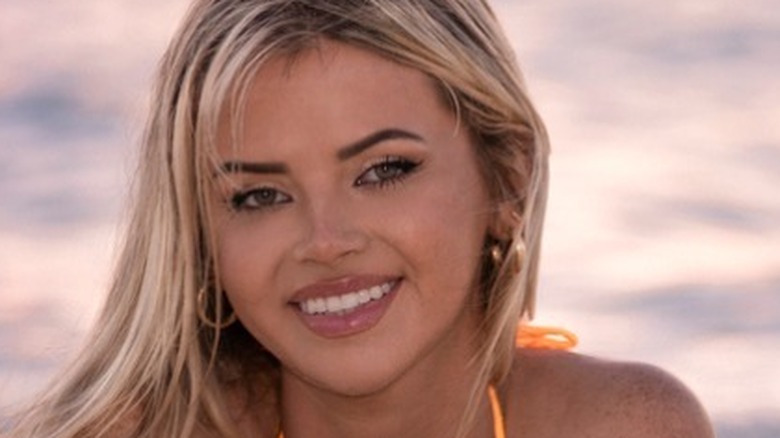 Courtesy of HBO Max
HBO Max is looking to spice up your summer viewing with its brand new reality dating competition "FBoy Island." The series, which was created by former "Bachelor" producer, Elan Gale, will feature three women looking for love as they head to the island to meet 24 single guys. However, only 12 of those men will be there for the right reasons. Half of the contestants will be ready to find love, while the other 12 are self-proclaimed "fboys" who are only there to gain fame and win the $100,000 cash prize (via The Daily Beast). The players will be looking to fool the women into believing they're looking for love. However, it will be the job of the ladies to separate the men from the fboys.
The show's host, comedian Nikki Glaser, says that she believes the series will win over all viewers (via Us Weekly). "I think what people are going to be surprised by is how funny the show is," she said. "I think it's going to really convert a lot of people who were hesitant to get into this kind of reality programming before because it's for their girlfriend, but we're going to get you this time. It's too good." There appears to be something for everyone as the gorgeous girls mingle with the handsome men on the series.
One of the three women looking to find love on the show will be stunning blonde beauty, Sarah Emig.
Sarah Emig wanted to take a chance in hopes of finding love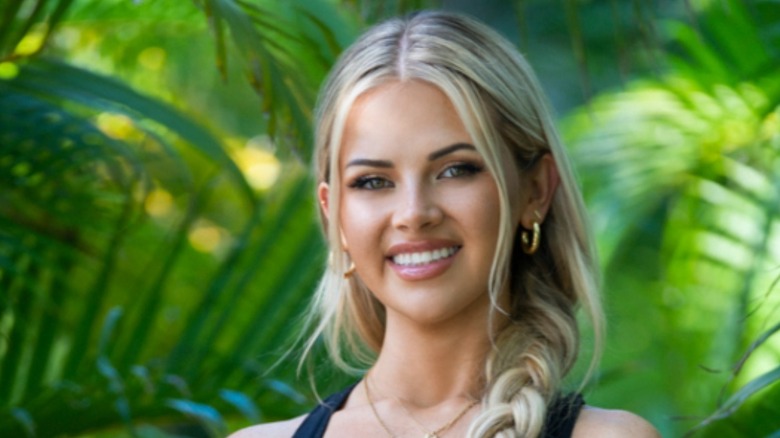 Courtesy of HBO Max
According to Screen Rant, Sarah Emig will likely capture the attention of many of the "FBoy Island" contestants. Emig is a stunning 25-year-old social media influencer, who hails from Chicago, Illinois. Emig spends her time traveling, listing to live music, and having fun with her friends. She also reportedly loves spending time on the water in a boat. The reality star is also said to be an aspiring DJ, as she's currently learning the skills she needs to do so. People Magazine reports that Emig loves fitness and that she often hits the gym.
Emig reportedly made the decision to appear on HBO Max's new reality dating series after the 2020 COVID-19 pandemic taught her to take risks and live life to the fullest. In addition, Emig is looking for a special man to spend her life with and is opting to potentially find the person on the show. She says she's looking for someone who has a similar mindset as her and doesn't want to settle for anything other than her perfect match.
Emig will join fellow single women Nakia Renee, a 25-year-old hair and makeup stylist from L.A., and 30-year-old CJ Franco, a content creator and model from California as the trio hope to find romance. "FBoy Island" begins streaming on HBO Max on July 29.