This Is Why You Should Always Have Bleach In Your Home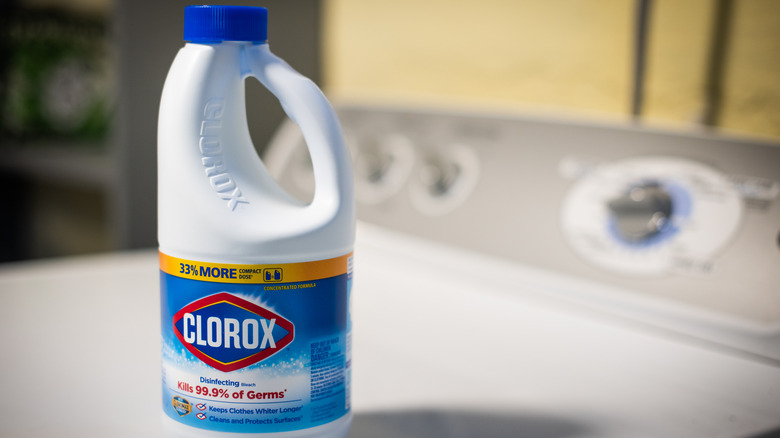 Bloomberg/Getty Images
While we know bleach is the best way to keep our white linens at their whitest and brightest, did you know there are several ways to use bleach in your home and garden that you might not have considered? 
If you like to keep fresh flowers in your home to brighten up the mood, did you know bleach can help them last longer (via Home Stories)? When you fill your vase with water, add a quarter teaspoon of bleach for each quart of water. Not only will this help keep your flowers fresher longer, but it will also cut down on that grimy build-up that can accumulate in the vase! 
And while you're probably aware that bleach is a great way to disinfect your bathroom, did you know it's safe to use to disinfect several other household items, from plastic toys to cutting boards? Many tiny hands playing with plastic blocks, for instance, can create a grimy, germy situation pretty quickly. In order to sanitize solid plastic toys, simply mix a half cup of bleach with a gallon of warm water and allow the toys to soak in this solution for about five minutes (via Home Stories). Then strain the toys in a colander and allow to dry thoroughly before allowing children to resume play.
To keep cutting boards and butchers blocks safely sanitized, mix a teaspoon if bleach in two liters of water and scrub in circles (via Readers Digest). Then wipe with a damp towel and buff dry.
How to use bleach in the garden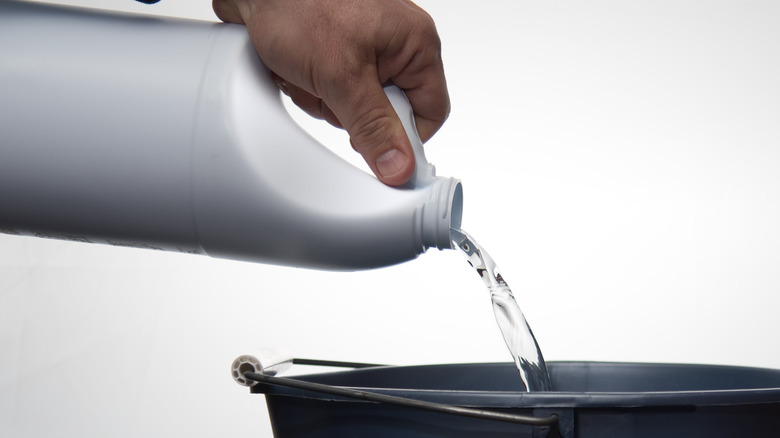 Shutterstock
While bleach can keep your cut flowers fresher longer, did you know it can also help you keep your garden healthy and happy (via Over Sixty)? In order to clean pots between plantings to remove any stains or residues and to kill any plant diseases, combine one part bleach with four parts water and scrub the pots with it. Then just let the pots dry thoroughly before planting.
If you have plastic or metal furniture in your yard that has gotten mildewy over the years, you can add three tablespoons of bleach to a spray bottle full of water, spray the affected areas, rub clean with a rag or scrub brush, and then rinse thoroughly. This should take care of it!
And if you have pesky, stubborn weeds or moss growing where you don't want them (including poison ivy!), you can spray bleach directly onto the weeds (taking care not to spray plants you want to keep safe). After a day or two the weeds and moss will dry up, and you can easily pull them or scrape the moss away. 
So next time you doubt whether keeping that gallon of bleach in the house is worth it, we hope this will help you get the most out of it!