Inside Dwayne Johnson's Relationship With Emily Blunt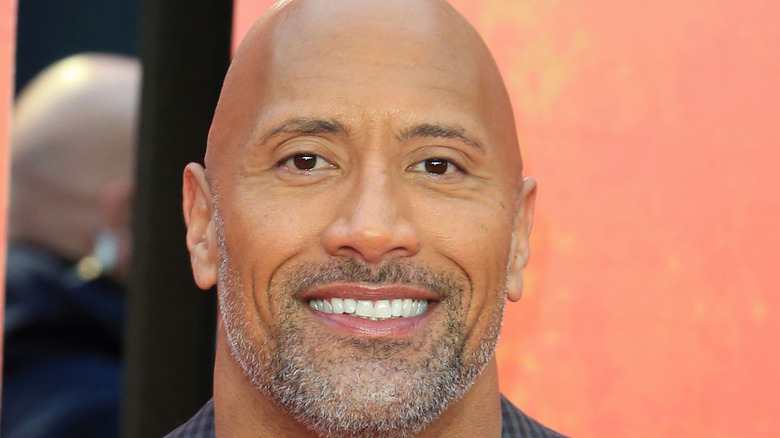 Shutterstock
Dwayne Johnson might not get along with his fellow "Fast and the Furious" cast member Vin Diesel, but when it comes to his "Jungle Cruise" costar Emily Blunt, there is nothing but love. In fact, Johnson admitted that he sent a heartfelt video to the Oscar nominee to convince her to work with him. "I must have shot it about five or six times because I had not communicated with Emily yet. I had not even met her. And I wanted to let her know via this video just how important she was to this movie and how I only wanted her in this movie," he told The Hollywood Reporter.
Luckily, Blunt agreed to sign-on to the $200 million Disney film. And while they couldn't be more different — she is a classically trained actress who made her debut on the stage, while he got his start in the world of pro-wrestling — Blunt and Johnson became close during filming in Hawaii. For her part, Blunt said after meeting Johnson for the first time, she knew they "were going to buds just after that one night," (per Parade) as she was surprised at how different he truly is from his alter-ego, The Rock.
"When you get to know him as being much gentler, much more shy than people realize, you really realize that The Rock is the performance of a lifetime," she said. "It is so the antithesis of who he is. "
Dwayne Johnson and Emily Blunt plan to work together again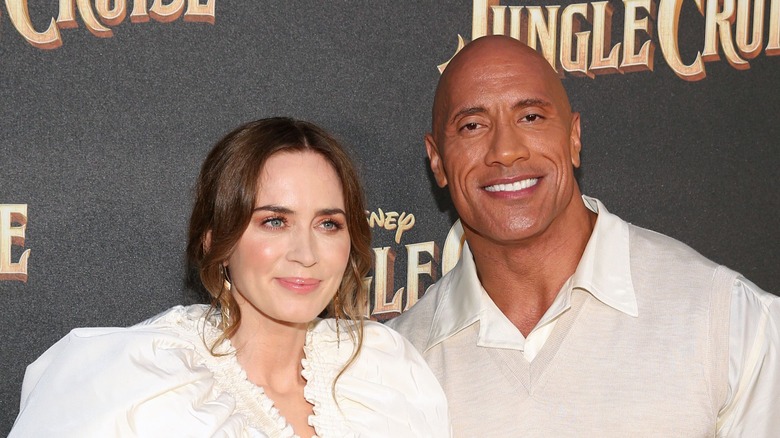 Jesse Grant/Getty Images
Dwayne Johnson and Emily Blunt struck up a genuine friendship while filming Disney's "Jungle Cruise," and test audiences picked up on their natural chemistry. "Very early on, we learned that their chemistry was magic and that people really cared a lot more about them fighting, or this banter that they have, than what they were bantering about," the film's director, Jaume Collet-Serra, told The Hollywood Reporter. "We had more plot. But at some point, people were like, 'Yeah, yeah, yeah, that's all nice, but give me more of them together.'"
The duo plan to dazzle audiences together in future projects. There has already been talk about a "Jungle Cruise" sequel, and Johnson has recruited Blunt to star in a unnamed film he is producing. For her part, Blunt admits that she often seeks out her costar's advice, especially when it comes to show business.
"He comes from some hard times, and he wears it very lightly and in a very wise philosophical sense," she explained. "And so I do go to him for advice because he has lived in the trenches. He has not just winged it, and it has not been this meteoric rise to where he is now."