The Truth About Kendall Jenner And Blake Griffin's Relationship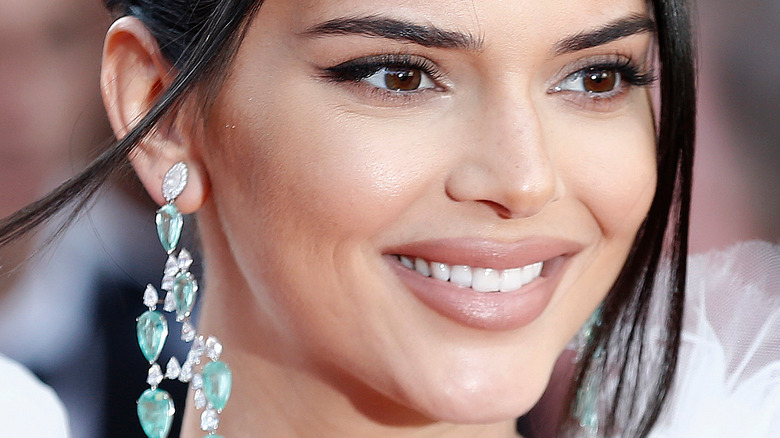 Shutterstock
Kendall Jenner and Blake Griffin appeared to be a match made in heaven when they began spending time together in 2017, but unfortunately, their relationship didn't last. Although the 25-year-old model did her best to keep her relationship with Griffin, 32, a secret and never actually confirmed she was dating the Brooklyn Nets basketball star, rumors quickly began swirling in regard to their romance after they were spotted leaving a Travis Scott concert in August 2017. Then, when Jenner and Griffin continued to be spotted together in Los Angeles, per People, it seemed clear that they were quite taken by one another.
Months later, Jenner and Griffin's alleged romance continued as they enjoyed an apparent double date to Universal Studios with Jenner's sister, Kylie Jenner, and her on-again, off-again boyfriend, Scott. "Kylie and Kendall were both extremely loving and cuddly with their boyfriends," an onlooker said. "Both couples had their arms around each other, and the girls were really sweet with their guys. Travis and Kylie were especially cute and lovey-dovey. Kendall and Blake had a blast going through the mazes together."
Jenner and Griffin continued to enjoy one another's company throughout the end of 2017 and into 2018, and often, Jenner was spotted sitting courtside at her rumored boyfriend's NBA games.
Things got awkward with Kendall Jenner and Blake Griffin post-split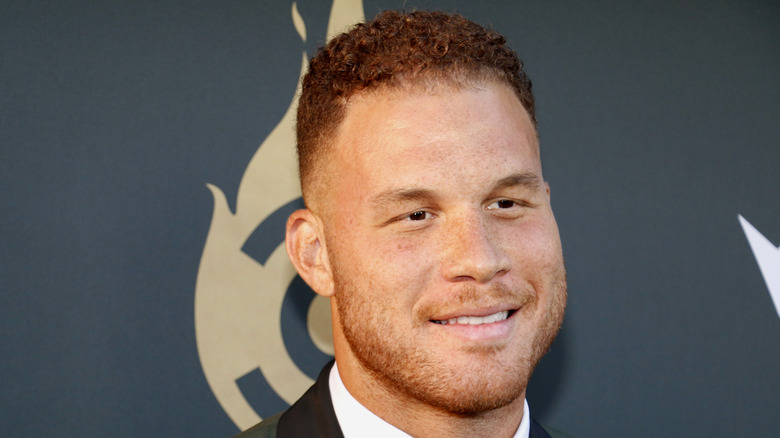 Shutterstock
The "Keeping Up With the Kardashians" star also supported Blake Griffin at a comedy show he hosted to raise funds for his Team Griffin Foundation in Hollywood. In fact, during the event, Kendall Jenner was seen wearing Griffin's Ermenegildo Zegna coat over her shoulders as she sat beside other basketball players while Griffin was on stage. 
"Kendall was enthusiastic throughout Griffin's opening performance, but in the middle of a set by John Mulaney, she and several of the other basketball players went backstage," an insider revealed to People. Then, after Griffin was spotted hitting the town with a mystery woman the following January, his relationship with Jenner was rumored to be over and a source told People they were "cooling off."

After the split, Elle reported that things got awkward at sister Kylie Jenner's birthday party in 2018 when Kendall showed up with fellow NBA star Ben Simmons. "Kendall and Ben just breezed past Blake without saying a word to him," the outlet noted, with a source saying they "didn't interact at all" and that "it was awkward."

The following year, it appeared that Griffin took a jab at Jenner's family during the roast for Alec Baldwin on Comedy Central. Per the New York Post, he directed his remarks to Caitlyn Jenner, saying, "On behalf of the entire NBA and half the rappers on the Billboard charts, I want to thank you for giving your daughters their daddy issues."