Why This New Animated Series Could Have The Royal Family Seeing Red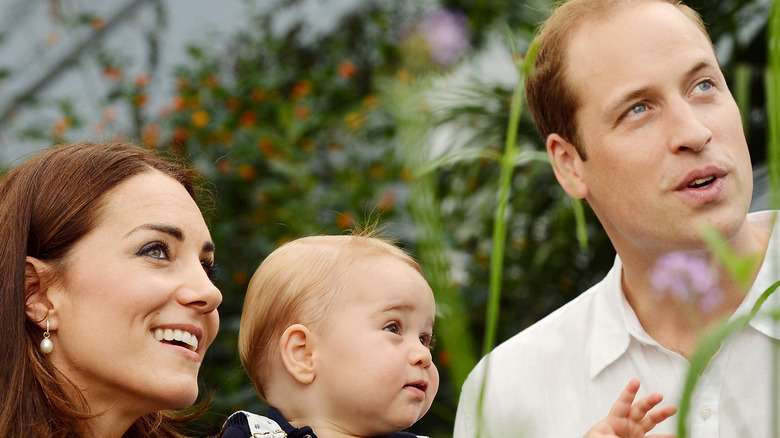 Wpa Pool/Getty Images
It's been a difficult and trying time for the British royal family, with the repercussions from former members Prince Harry and Meghan Markle's tell-all interview with Oprah Winfrey continuing to reverberate. The beloved couple memorably opened up to the legendary television host about how difficult things were for them while living in the United Kingdom, particularly with regards to press intrusion and alleged racist attitudes towards their son, Archie (via People). The news about Harry's upcoming memoir, as of publication, looks to reveal even more secrets from within the notoriously private family, too. 
With the royals in turmoil, it's probably not the best time to release a satirical series about life within the palace, but that's exactly what HBO Max's "The Prince" sets out to do. As the New York Post reported, all 12 episodes drop on July 29, 2021, and speculation is rife about just how cutting the material will be. Spearheaded by Gary Janetti, who gained notoriety thanks to his Instagram account parodying the young Prince George, whom he also voices in the show, "The Prince" is reportedly "a parodic twist about the imagined inner mechanics of the Firm through the lenses of an animated Prince George."
However, it's highly unlikely the royal family is going to find the new show funny. 
The depiction of Prince George may be considered offensive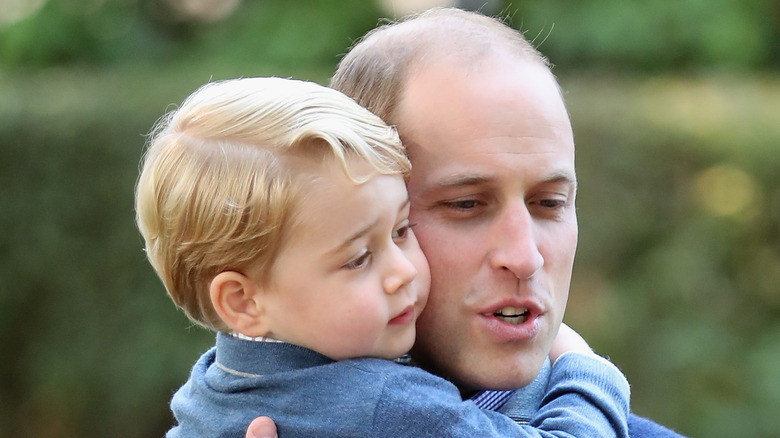 Chris Jackson/Getty Images
As Express noted, HBO Max released a quick promotional trailer ahead of the release of satirical series "The Prince," in which Prince Harry, as voiced by actor Orlando Bloom, paces around an apartment while wife Meghan Markle looks on worriedly, seemingly poking fun at his lack of self-awareness over how "normal" people live (it's worth noting the show's initial premiere was pushed back following the death of Prince Philip). Royalists were aghast on Twitter, with one opining that creator Gary Janetti, who has been jokingly impersonating a bratty, demanding version of Prince George on Instagram for a few years now, shouldn't attack children. "I don't care for the family members that are still on that little island, but this is wrong on so many levels. Leave children alone," a fan wrote on social media, also pointing out that Meghan and Harry actually live in a huge mansion, not a tiny apartment. 
Another wrote, "Keep the kids out of it. They shouldn't be parodied." Unflattering comparisons to "The Windsors," another satirical television comedy that doesn't include the royal children, were also made. One user described "The Prince" as being "in bad taste," while another pointed out, "Poor Prince George will have to go to school with other kids who would have seen the show." Considering how notoriously private the royal family is, it's unlikely they are going to be too impressed.