Johnny From Married At First Sight Opens Up About Online Dating - Exclusive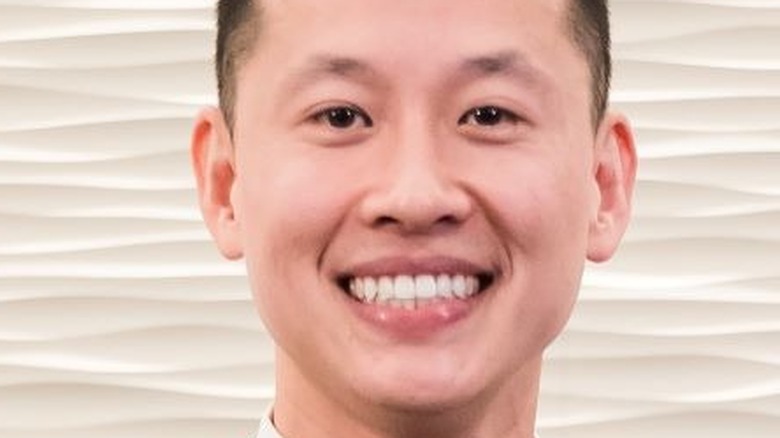 Amber Charles Photography
The quest for a loving life partner is universal, but it's not for the faint of heart. For most of us, it's a crapshoot: every new date brings both the potential for magic and the very real risk of disappointment, embarrassment — or worse. And figuring out where to find that special someone is always a mystery.
Online dating apps were supposed to change all that. In principle, just a few clicks and swipes will put a promising assortment of compatible singles right at your fingertips. But as anyone who's tried them can testify, finding matches online brings its own challenges. A profile isn't a person, and we all know it's easier to say "yes" to that sort-of cute guy from the library than to a sort-of cute total stranger. And nobody knows this better than Johnny, half of the first Asian-American couple on "Married at First Sight." A longtime dating-app power user, Johnny has seen it all. Here is some of what he discovered, shared in this exclusive interview with The List.
Johnny found it's hard for a lot of guys to get matches online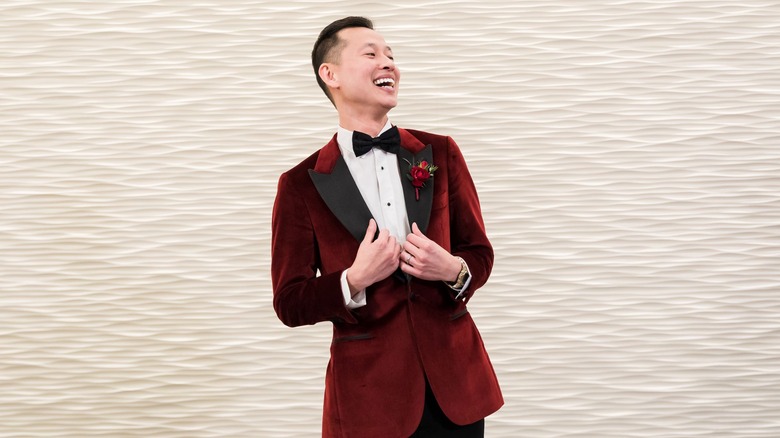 Amber Charles Photography
Johnny initially found the idea of dating apps appealing and dove right in when they first appeared. "If dating apps was like a sport, I'd be like a pro bowler," he said. "I was around when dating apps first started." But soon, the cold reality hit: It was easy to find people he was interested in but not so easy finding those who were interested in him. "It's actually kind of hard for guys to get matches," he said. "Because I have a lot of female friends that are on dating apps and they seem to get 20 matches a day, and I will probably get a quality match every couple weeks, I guess?"
He has his theories about the reasons for this imbalance. "It's kind of hard, especially if you're not like model-looking. I feel like I'm pretty normal ... A normal guy. And so, I don't get tons of matches in my inbox." Instead, he tried to showcase his personality and make personal connections with potential matches. "What I did do is I kind of try to be witty," he recalled. "I try to look for something in their profile that they said, and I do the openers. And that's exhausting in itself because I might send something like 10 to 20 before I could get one response."
Johnny learned online profiles don't capture the real you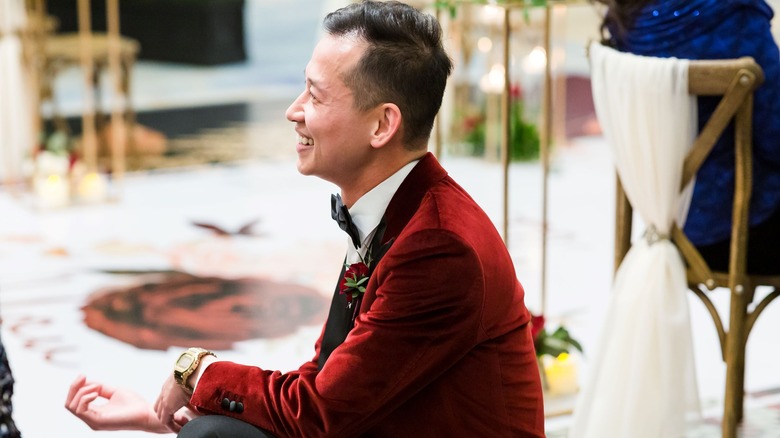 Amber Charles Photography
Over time, Johnny came to understand the limitations of online dating apps –- they're simply not designed to showcase the full dimensions of one's character and personality. "I'm on dating apps, but I'm not getting matches because nobody knows who I am. I'm just like a face and I'm a statistic. They see my profile, but they don't know who I am," he said. "On a dating app, I am just an age, a name, a height. But once they go on that first date and they realize who I am and my personality and my demeanor, if I make myself presentable, all that, they would give me a shot."
Well-meaning friends gave him similar warnings. Most, he explained, were married and had families, and wanted Johnny to enjoy that too, so they offered their advice. "They know I've been looking probably in all the wrong places, on dating apps and stuff, but the thing that I keep hearing time and time again from them is just, 'People just don't know you. You haven't put yourself out there.'" He took their advice to heart — which brought him to the matchmaking process on "Married at First Sight."
Watch Season 13 of "Married at First Sight" on Lifetime.