Why The Athlete In The Tonal Commercial Looks So Familiar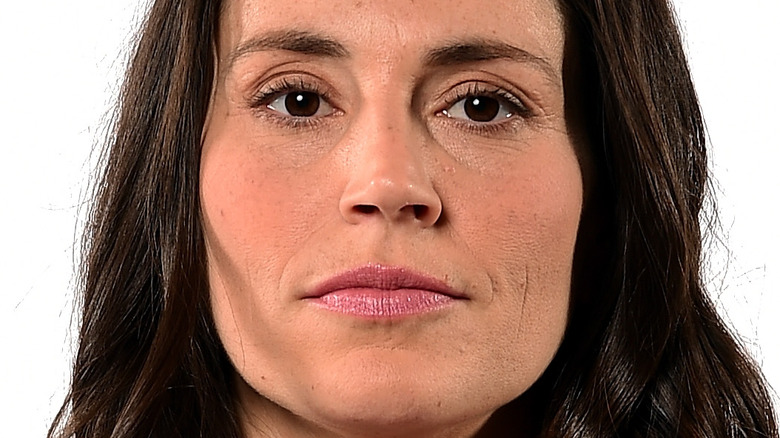 Harry How/Getty Images
If you've seen the new Tonal commercial, you might know the face of the athlete involved, but not quite been able to place where you know her from. 
The athlete in question has long been a fan of the "world's most intelligent home gym and personal trainer," and is even an investor in the business (via NBC Sports), which launched in 2018 (via Inc.com). She's an incredibly talented athlete, and is on our screens at the moment not only because of the commercial but because of her participation in one of the world's biggest sporting events. Her face can look familiar, but what's her name? Unless you have a particular interest in her sport, you might not know. 
As can be discovered during a blink-and-you'll-miss-it scene in the commercial, it's the American basketball player Sue Bird, who you may have seen at the Olympics in Tokyo (and Rio, London, Beijing and Athens — yup, she's been able to show off her skills all around the globe) per USA Basketball. Here's more about her.
She's one of the greatest women's basketball players of all time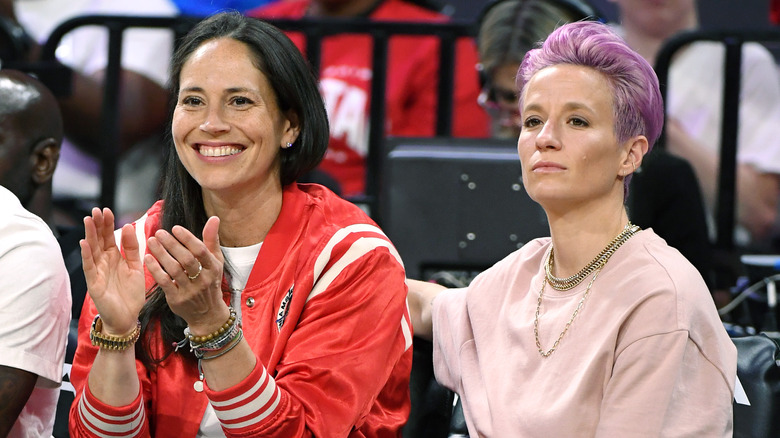 Ethan Miller/Getty Images
At 40 years of age, Sue Bird is the oldest player of the Women's National Basketball Association, and is generally considered to be one of the best players in WNBA history (via The Wall Street Journal). She's currently in the running for her fifth Olympic gold medal — the American women's basketball team tend to dominate at the Games — and was chosen alongside baseball player Eddy Alvarez to carry the U.S. flag at the opening ceremony, something that she described as "mind-blowing" (via The Washington Post). 
Aside from her career, she has a rather famous partner too. In July 2017, she revealed that she'd been dating soccer star Megan Rapinoe, and a year later they became the first same-sex couple to feature on the cover of ESPN The Magazine (via Chicago Tribune). In 2020, they shared their engagement (via ESPN). Two of the most-decorated and most-famous American sportspeople, and if you don't recognize them by name already, you're sure to soon.