Who Sings The I Am The Sauce Song In The Apple Cooking Commercial?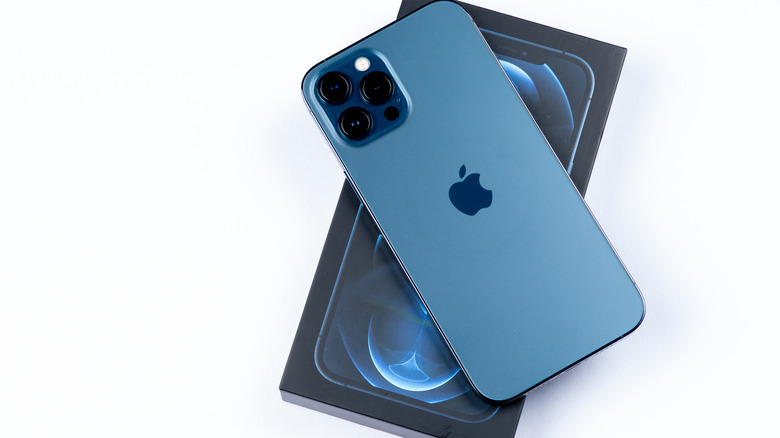 Shutterstock
Commercials that air on television and streaming services help connect brands with old and new audiences alike. The same can be said for jingles, the catchy tunes used in commercials, or a brand's catchphrase, a la McDonald's "I'm lovin' it." 
Existing songs, too, make perfect additions to commercials. If using a popular song, audiences will begin to connect the brand's product to the tune when they hear it. But, sometimes, the song being used isn't well known — and that's okay, too. In that case, the track is usually chosen for a specific reason. Perhaps the lyrics match the theme of the commercial or there's a tonal similarity. In any case, it's clear that music is important in advertising.
Companies use this tactic all the time. A case in point? One of Apple's newest ads for the iPhone 12. This commercial shows a man cooking in his kitchen, making a mess, with a song about sauce playing in the background. It fits, thematically, and is catchy to boot. But who sings this saucy song?
This is who sings the song — and what it means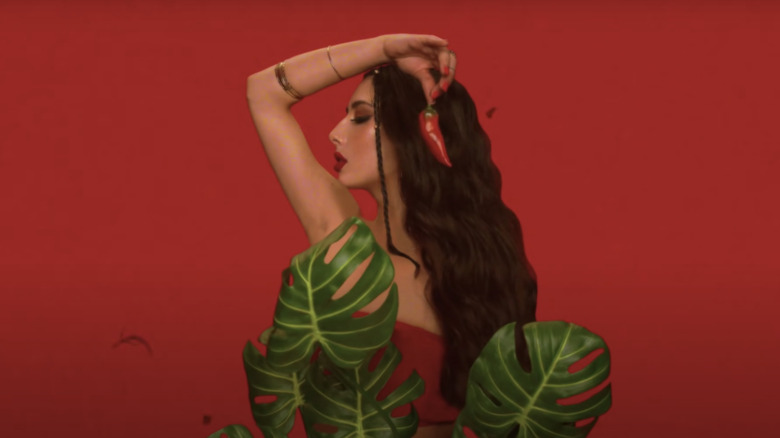 Naïka/YouTube
Apple's latest iPhone commercial features a slick song over its footage of a man making a mess while cooking. But just who sings this song? As it turns out, the featured track is "Sauce" by Naïka, a French and Haitian artist born in Miami. The song comes from Naïka's EP "Lost in Paradise Pt. 2," which was released in early 2021 before eventually being used by Apple (via Genius). "Sauce" was produced by Cody Tarpley and was written by Naïka, Tarpley, and two others.
The song doesn't relate to actual food at all, though. In "Sauce," Naïka uses the food as a metaphor for sex and love, though the full meaning of the lyrics is left unknown in Apple's commercial, with the brand only using repeated sections of the song's chorus. "I got the recipe / Hit a hundred degrees / Better get on your knees / Drip gon' have you begging for my love / My love, my love / I'll have you begging for my love, my love," Naika sings in the pre-chorus (via Genius).
This track is ultimately a fun, sensual song that celebrates what it means to be human.