Why You Recognize The Actor In The Mattress Firm Commercial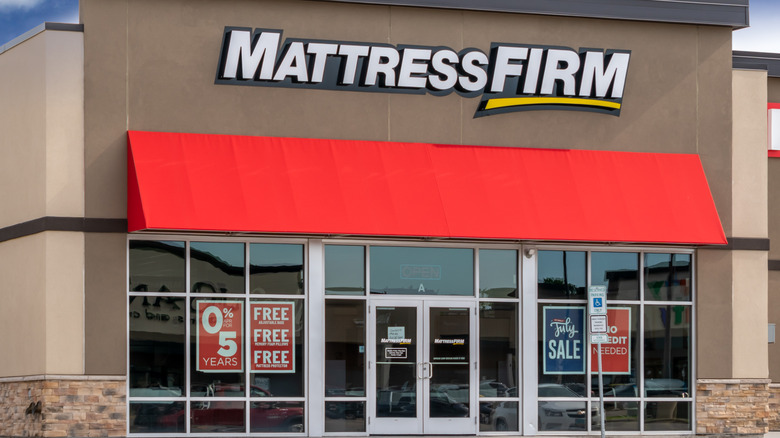 Shutterstock
In the age of Netflix and Amazon Prime, it is on a rare occasion that we actually sit through commercials. Still, there are those times when we do sit through ads, perhaps while watching the Olympics or other major sporting event, like the Super Bowl. Sometimes, we are even surprised by the entertainment factor of commercials which may offer a fun jingle, a comical skit, or even a favorite actor.
You may find yourself delighted to see Mattress Firm's new commercial or you might be asking yourself, "where do I know that guy from?" The amusing commercial, called "Junk Sleep: Kate," features an award-winning actor typing on an invisible keyboard while gliding across the room in an office chair as he talks about "junk sleep."
His rich baritone voice, familiar eyebrows, and perhaps even the suit he's wearing (wink, wink) may help you recognize him, if you aren't already aware of who the talented actor is.
Actor Liev Schreiber is a familiar face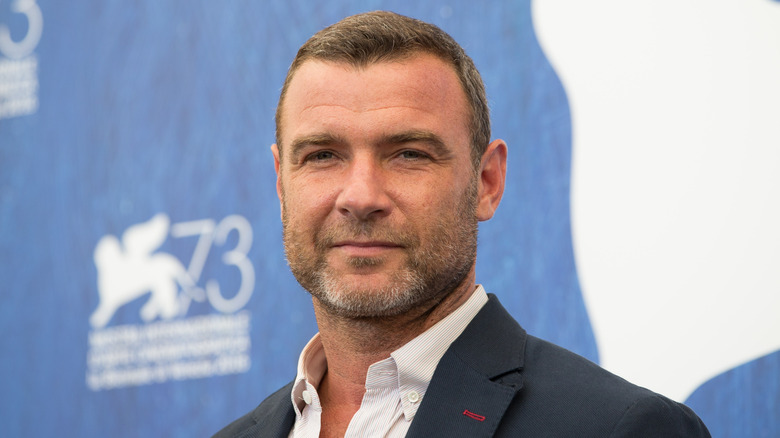 Shutterstock
Liev Schreiber is known as the titular character on the TV series "Ray Donovan" — otherwise known as the "fixer" of all problems, the guy who makes bad things go away, the sexy, tough, brooding, morally complex main character of the award-winning show (via IMDb). Fans will recognize him immediately, and those who have not seen the series might remember him for his roles in movies like the 2009 film "X-Men Origins: Wolverine," where he played Sabretooth, or even as boxer Chuck Wepner in the film "Chuck."
And yet some will simply remember his face from "The Manchurian Candidate" or a stint on "Drunk History" (via TVGuide). The 54-year-old seasoned actor has a history with Broadway and theatrical acting, in addition to a long list of movies and TV show appearances. So chances are you'll know his face from somewhere when you see him in the new Mattress Firm commercial (via iSpot.tv).