Who Is The Actress In The New Buick Commercial?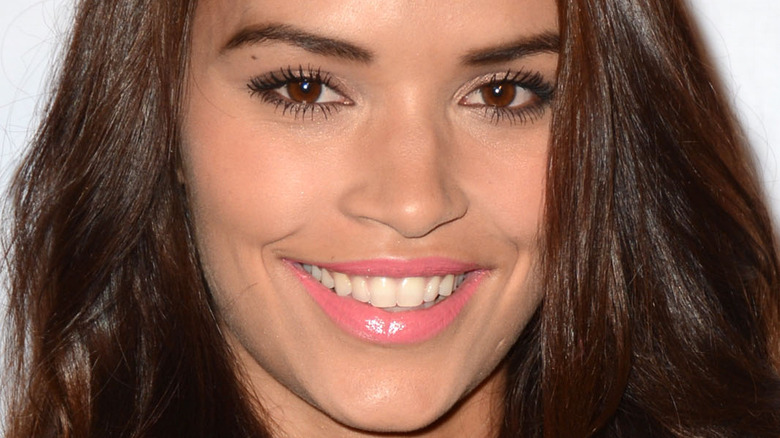 Frazer Harrison/Getty Images
Have you seen the new Buick commercial? It's been pretty hard to miss, and features a woman getting back to her Buick Envision after finishing her spin class. So far, so normal. Until more versions of her show up, all of whom have an interest in a particular featured offered by the car.
The version in the passenger seat suggests using the car's massaging seat, while another version in the back requests music through Apple CarPlay. Finally, a version of the women — who must be getting dizzy at this point — wants the music to be something "we all like," and asks for the Wi-Fi password too. Not only that, but they all hate parallel parking.
The popularity of the commercial has got people talking. Who is the actress who plays the driver and her various clones? Sharing the advert to her own Instagram, the actress in question is Vanessa Curry.
She was briefly in The Pussycat Dolls
31-year-old Vanessa Curry was born in Fremont, CA, and has variously worked as an actress, dancer, singer and model. For a brief period at the beginning of her career, Curry was actually a member of the post-Nicole Scherzinger Pussycat Dolls, a new incarnation of the group — Curry included — making their debut during the Super Bowl commercials in 2012, according to MTV. However, Curry left later that year after a shake-up that saw the group leave behind the "Pussycat Dolls" moniker and become G.R.L. (via Billboard).
She's ventured into solo music too, recording the song "Watch Me," a video for which was uploaded to YouTube in 2012, and that same year was featured on a track by the band Nomads too (via YouTube). Not only that, but per IMDb, Curry has appeared on a range of TV shows, both as an actress and as herself, as varied as "Good Morning America," "CSI: NY," and "Barrio Tales 2."