The Truth About Lady Gaga And Perez Hilton's Feud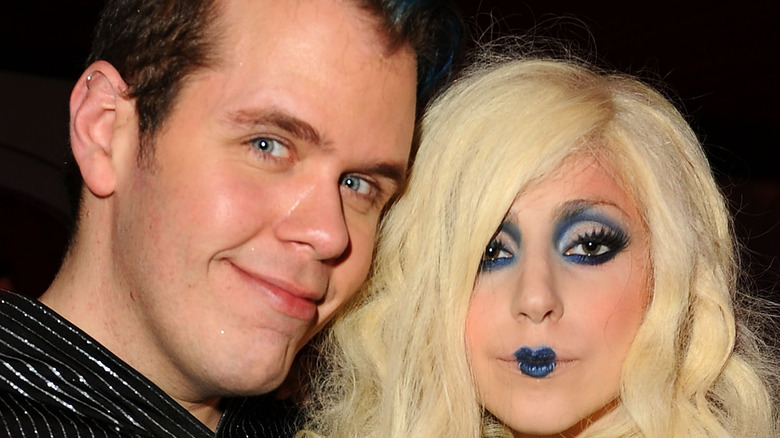 Michael Caulfield/Getty Images
Over the years, celebrity gossip blogger Perez Hilton has gotten involved in so many feuds with the stars he writes about that it's almost hard to keep track of them all. Hilton started his blog in 2005 in a café and could not have predicted what would come next, per BBC. His business took off, but his reputation quickly went downhill. According to The Things, Hilton has been involved in feuds with everyone from Demi Lovato to Jennifer Aniston. While he has picked fights with celebrities across the board, few were more surprising than his public feud with pop icon Lady Gaga.
Lady Gaga and Perez Hilton were once good friends. The blogger supported the singer on his platform from the beginning of her career, via the Daily Mail. However, something happened that shifted their relationship. According to Hilton, the pair have not rekindled their friendship. So, what exactly happened between the two? Keep reading to find out.
Lady Gaga's side of the story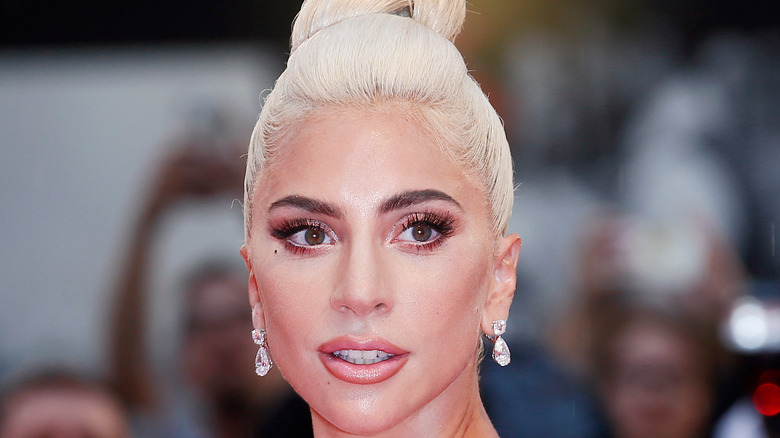 The drama started during an interview between Perez Hilton and Lady Gaga, according to The Hollywood Reporter. Reportedly, they had both been drinking, and the conversation began to heat up. She told the story on the Howard Stern Show, per the Los Angeles Times. "He started asking me really terrible questions, and he was being very negative about 'Born This Way,' and we had had a lot to drink," she recalled. "He was supposed to be my friend, and I felt betrayed, so I started crying. And then my friend had to come in and pull the camera out, they wouldn't turn the cameras off." 
Apparently, Hilton tried to right his wrong. "And then he apologized, but I sort of felt like it was like, 'But I'm Perez Hilton so I'm allowed to treat you this way,'" Gaga recalled. "I looked at him and said, 'Just because you are who you are, does not mean that our friendship doesn't mean anything when the cameras turn on. So, now I see who you really are.' And I was done after that."
It seems like Gaga was upset that someone she considered a friend would critique and embarrass her in an interview. However, Hilton sees the feud a little differently.
Perez Hilton's side of the story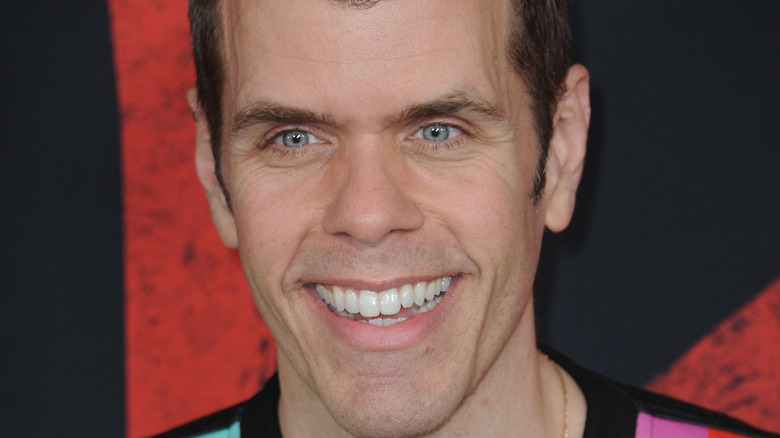 Albert L. Ortega/Getty Images
Perez Hilton had a lot to say when it came to Lady Gaga's interview with Howard Stern, and he started sending out a ton of tweets on the subject. "And I was the one who pulled away from u after I realized what a real-life vampire you are!" he tweeted. "It's been your M.O. your whole career!" Per The Hollywood Reporter, Hilton would continue to berate Gaga online and even attempted to move into her apartment complex when she refused to answer his many calls and messages.
Hilton claims the interview with Stern allowed him to see Gaga for who she really was. According to The Sun, Hilton felt Gaga used him to publish gossip about her rival pop stars. "She never explicitly asked me to write nasty things about people, but by moaning to me she made me feel like I, her best friend, should do something about it," he claims. He also believes the fame got to her head and that was the real cause of their falling out.
It seems both parties felt betrayed by their former friend. And, according to The Things, Perez Hilton and Lady Gaga were never able to reconcile their differences.