The Truth About Whether Or Not Overalls Are Back In Style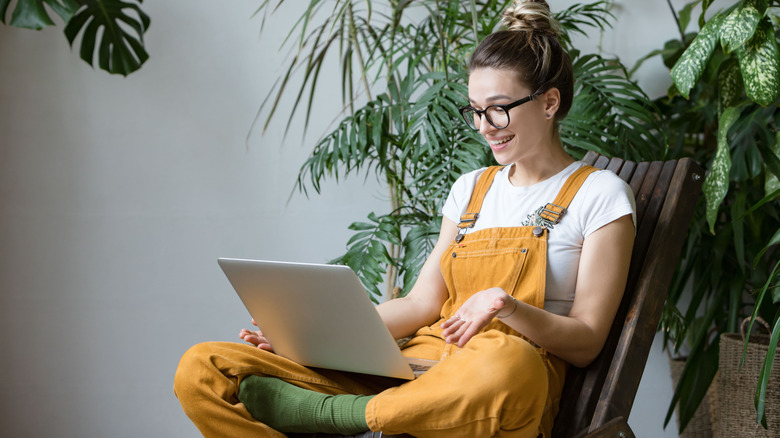 Shutterstock
Overalls have been a long standing piece of fashion apparel in many closets for quite a few decades now. According to The Wall Street Journal, Mississippi native Patrick Kelly was one of the designing pioneers who helped the overalls transition from functional to fashionable in the 1980s. Many of us can remember the 1990's statement, wearing oversized overalls or perhaps donning them backwards, which the young rap group Kris Kross — who famously wore their overalls backwards — inspired a generation to do the same (via BET).
While wearing clothes backwards may not be trending as it was back in the day, overalls have never truly gone out of style. According to Good Housekeeping, the piece of clothing has always been a "fun and fashionable" outfit choice. Even Will Smith wore overalls as "The Fresh Prince of Bel Air" often, sporting the one strapped look, which can still be found being worn today (vis GQ).
There is an overall look for every occasion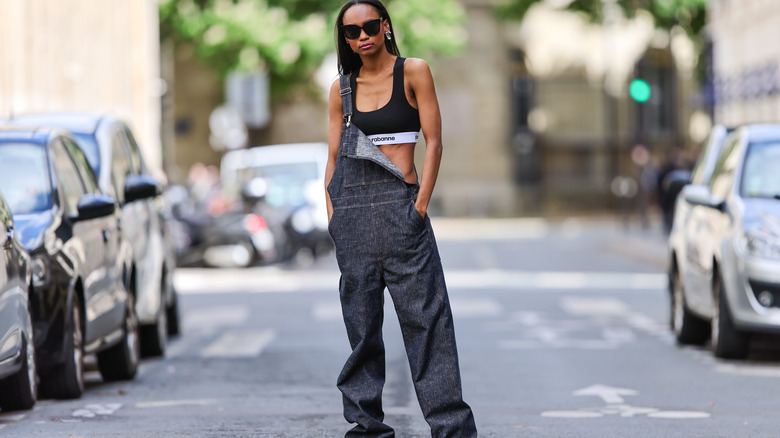 Edward Berthelot/Getty Images
Overalls are a must, especially because of their variety of fabric, color, sizing, and style, as noted by Refinery29. If you are new to the world of overalls, InStyle provided some stylish and fun outfit suggestions, including wearing a striped top and white sneakers to create an "eye-catching" look. Trying different shoes with overalls is another way to dress them up or down, even a strappy heel is acceptable. 
Good Housekeeping favors the overall dress, which is a great option for a first date or a trip to the mall. And classic denim overalls are always cute when paired with a white tee and sneakers.
If you still aren't sold on overalls, an article in Vogue France noted that dungarees (overalls) are actually the biggest must have of the spring/summer season, and coming from one of the most prominent global fashion magazines, we think we'll take their word for it.