The Truth About Ryan Gosling And Justin Timberlake's Time As Roommates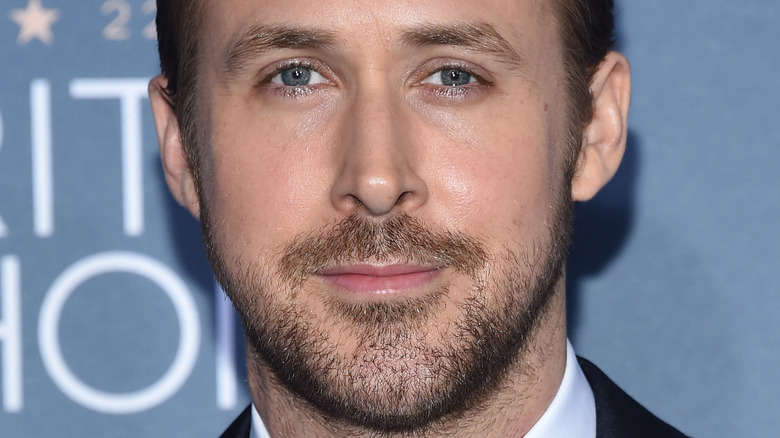 Shutterstock
Hollywood is a lot smaller than you might think, especially, as it turns out, when it comes to celebrity roommates. While they're A-listers these days, everyone has to start somewhere and Ryan Gosling and Justin Timberlake got their start as kids working together on "The All-New Mickey Mouse Club." (The show also featured other iconic celebs like Britney Spears and Christina Aguilera.)
In their early days, Timberlake and Gosling weren't just costars, they were also roommates. In a 2011 interview on "The Ellen DeGeneres Show," Timberlake opened up about what it was like calling the "La La Land" a roomie. The truth about what went down when the two stars shared a space is more surprising than you might think, and they got into some pretty sticky situations. 
Let's take a trip down memory lane and find out whether the two former roommates where a dream team or whether they were ready to say bye, bye, bye to each other.
The two remember their time as roomies a bit differently
In his 2011 sit-down with Ellen DeGeneres, Justin Timberlake revealed that he and Ryan Gosling were quite the little troublemakers on the set of "The All-New Mickey Mouse Club." He told the talk show host (via People), "We used to do terrible things. We thought we were so cool." 
Perhaps the reason that the duo made for quite the troublemaking team on set is that they were pretty close off set as well. "We were probably a little closer than the rest of the kids that were on the show just because we had to share a bathroom."
In an interview with Jimmy Fallon for GQ the same year, Fallon asked Timberlake if Gosling really slept on his couch as a kid. The "Mirrors" singer asked, "So he tried to make it seem like he was bohemian even back then?" After Fallon confirmed that was the story Gosling was telling, Timberlake shared his side of the story. "Ryan's mom had to stay back in Canada and my mom was his guardian for a year so he could come down and be on the show. But Gosling got his own bed. He didn't sleep on the couch. He said that?"
It seems the former partners in crime didn't have a chance to get their stories straight which isn't surprising as they don't seem to be particularly close anymore. These days, they opt for more upscale reunions at events like the Oscars.