Here's What Billie Eilish's Overheated Really Means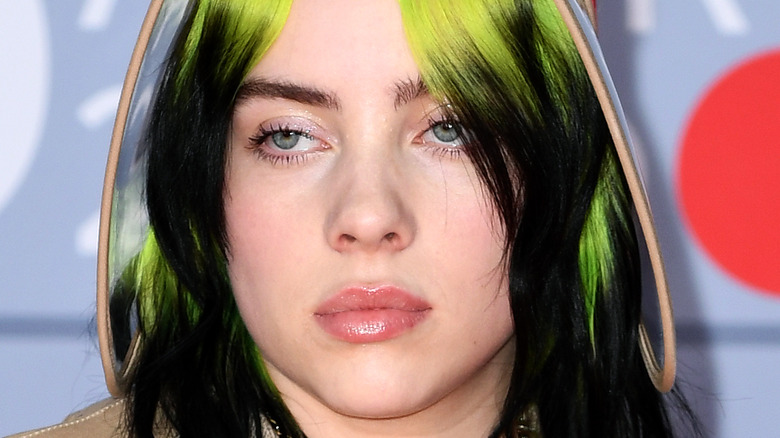 Gareth Cattermole/Getty Images
Billie Eilish released her second studio album, "Happier Than Ever," on July 30, and on it are a number of sure-to-be hits, including her previously released singles "Therefore I Am," "NDA," and "Your Power." There's also a track titled "Overheated," which, like all the rest of the songs on the 19-year-old musician's new 16-track album, was written by her and her brother and longtime producer, Finneas O'Connell (via Pitchfork).
In lyrics shared by Genius of the new song, Eilish appears to take on body shamers, singing in the first verse, "don't really even know how it happened / I started talkin', they started laughin' / I don't really even know how it happened / I started watchin' them photographin.'" After telling listeners that photographers continued to snap photos of her, Eilish said she "gave no reaction" before heading into the chorus. 
"I'm overheated, can't be defeated / Can't be deleted, can't un-relievе it / I'm overheated, can't bе defeated."
Billie Eilish doesn't know why her body reveal was news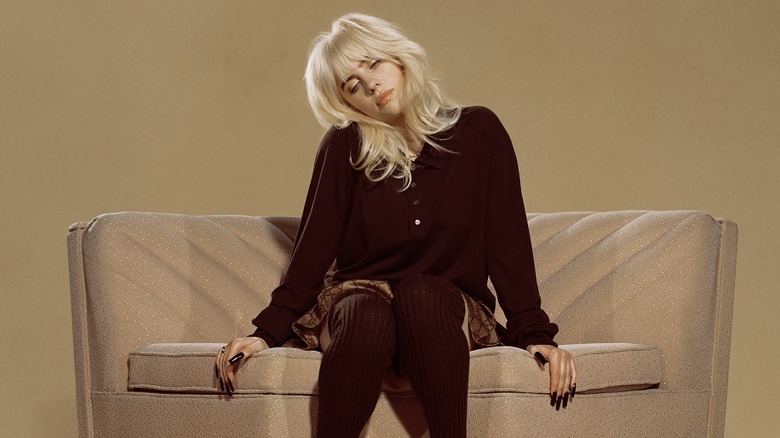 Jamie Sward (High Rise PR)
As Buzzfeed noted in an interview shared after the album's release, Eilish was scrutinized in 2020 after being photographed in a tight tank top following years of wearing baggier outfits. In the second verse of "Overheated," via Genius, Billie Eilish sang, "I don't really wanna know why you went there (Why you went there) / I kinda don't care (Kinda don't care) / You wanna kill me (You wanna kill me) / You wanna hurt me (Mmm)." Eilish also asked, "Did you really think this is the right thing to do?" and "Is it news?"
It seems that she's hitting back at the paparazzi and social media bullies who made comments about her body. As the song continued, Eilish heartbreakingly shared that the apparent reveal of her true figure was a "let down" to people because it showed she was "built like everybody." Still, despite the backlash, Eilish said she didn't cave and "get a surgery" to conform to what society wanted her to be and noted that she had no plans to redesign herself like others have done, per the following lyrics.
"All these other inanimate b****** / It's none of my business / But don't you get sick of / Posin' for pictures with that plastic body?" 
It seems "Overheated" is her ode to accepting herself just as she is, a message that anyone can take to heart.