The Unusual Honor Bruce Springsteen Just Rejected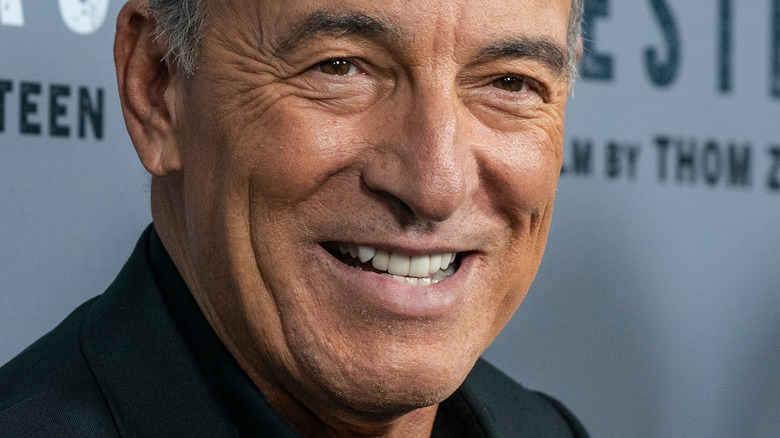 Shutterstock
Bruce Springsteen has earned a mind-boggling assortment of honors and accomplishments in his lifetime. Just to name a few: two Academy Award nominations (and one win), 50 Grammy nominations (and 20 wins), three Emmy Award nominations, a special Tony Award, countless weeks on the Billboard Top 100, a hit Broadway concert show, the Kennedy Center Honors, the Presidential Medal of Freedom, and performances at the inauguration ceremonies of presidents Obama and Biden (via ABC17). Recently, Springsteen was offered yet another honor to add to his mile-long list — and he actually turned it down.
NorthJersey.com reports that the New Jersey Hall of Fame is renaming nine of the Garden State Parkway's rest stops (or "service areas," as they're officially known) after distinguished Jersey natives. Travelers stopping for gas or an extra-large latte will also get treated to a display about the life and career of the chosen celebrity. It would seem a natural to include The Boss on the list, but Hall of Fame spokesperson Natasha Alagarasan told the outlet, "Bruce Springsteen respectfully declined to have a service area named after him. It should be noted, though, that Bruce has been very supportive of the New Jersey Hall of Fame over the years, and is very much a part of the fabric of the Hall."
Another Jersey rock icon, Jon Bon Jovi, apparently has no problems being associated with fast food and souvenir kiosks. The service area in Cheesequake (yes, that's a real NJ town) is being renamed for him.
Jersey fans are unhappy with some of the other choices for the parkway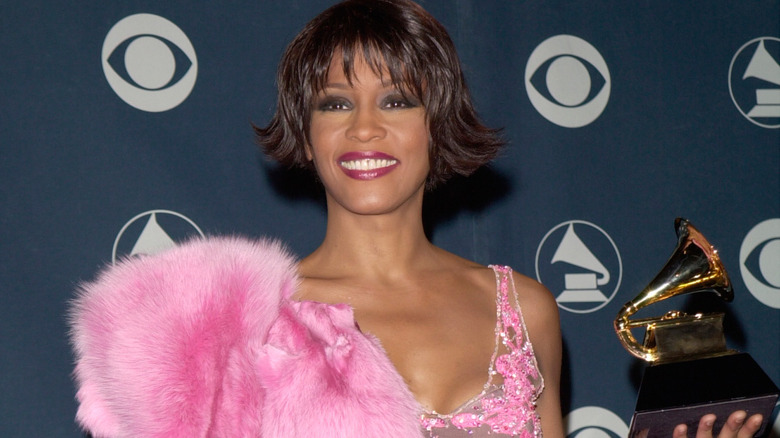 Shutterstock
Among the other Garden State notables being honored on the parkway are acclaimed authors Toni Morrison and Judy Blume; pop legend Whitney Houston; news anchor Connie Chung; Larry Doby, the second Black baseball player admitted to the major leagues; James Gandolfini, the star of "The Sopranos"; and Old Blue Eyes himself, Hoboken native Frank Sinatra. 
Blume, beloved by generations of young readers as the author of "Are You There God? It's Me, Margaret" and other titles, is delighted to be on the list. She tweeted, "Just what I always dreamed of. A rest stop on the Garden State Parkway to be named for me. It's Monmouth. Husb was hoping for Cheesequake. Thinks that's the funniest name he's ever heard. As a Jersey Girl I'm used to it. Monmouth too. Husb is still trying to pronounce that one." (For the record, it rhymes with "gone with.")
Not everyone is happy with the choice of honorees, though. When New Jersey Gov. Phil Murphy announced the news, he was met with clapback from Jerseyans who wondered why there were no scientists or military heroes on the list. Others pointed out that Morrison and Chung weren't born in the Garden State, and suggested true natives such as Frankie Valli, Buzz Aldrin, and Yogi Berra. And one respondent questioned Houston's role model status: "Whitney Houston died from a drug overdose so let's honor her [facepalm emoji] don't see it."