Here's What Billie Eilish's Goldwing Really Means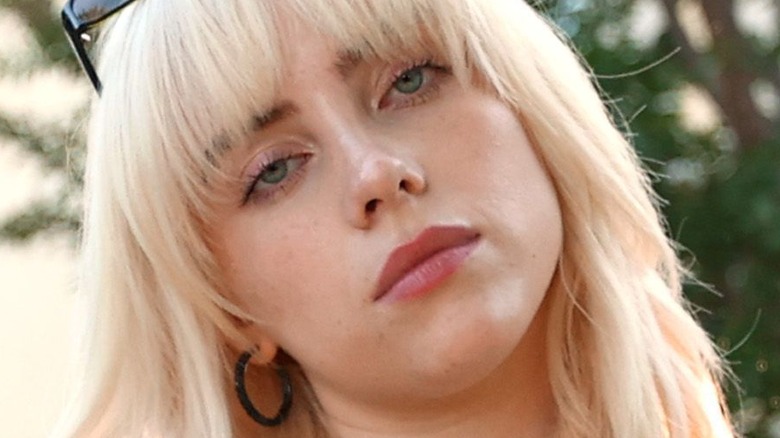 Matt Winkelmeyer/Getty Images
Billie Eilish released her sophomore album titled "Happier Than Ever" on Friday, and fans have been responding. According to Entertainment Tonight, five of the songs ("My Future," "Therefore I Am," "Your Power," "Lost Cause," and "NDA") all charted in the top 40 of the Billboard Hot 100. After the release, Eilsh took to social media to share some personal thoughts about the album.
"i grew so much in the process of making this album and experienced so much self realization and self reflection. i wish i could go back and make this album all over again because it was some of the best nights in my life," the singer wrote on Instagram. She added a special thank you to her brother, Finneas, whom she co-wrote her album with. "You are my whole world and i couldn't do any of this without you. Anyway i'm so excited and nervous and blaaah... please take care of this project, it means the world to me. i CANT BELIEVE ITTTT," she added.
The album already has the internet buzzing as fans look to absorb Eilish's latest tracks, including the song "Goldwing," which features stunning vocals and interesting lyrics for listeners to enjoy.
Goldwing is about purity and innoncence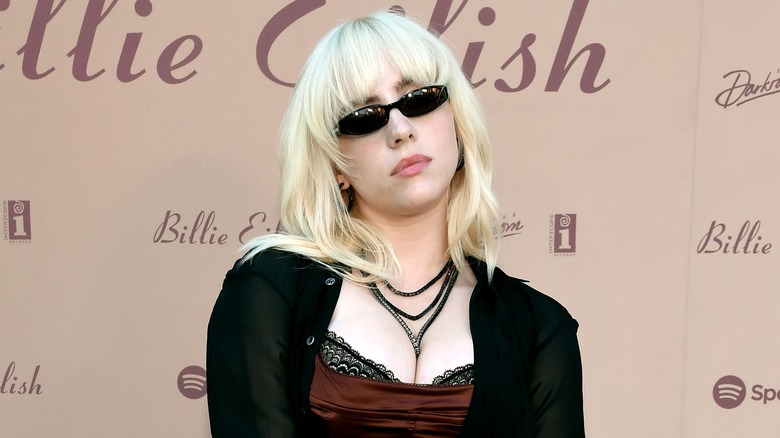 Michael Kovac/Getty Images
With lyrics such as "Gold winged angel / Go home, don't tell / Anyone what you are / You're sacred and they're starved / And their art is gettin' dark / And there you are to tear apart / Tear apart, tear apart, tear apart," Billie Eilish has created a new hit with the song "Goldwing." The song is the sixth track on "Happier Than Ever," per Genius. The lyrics tell the story of a young woman who is completely pure, not having gone through any traumatic events, as Billie looks to help the fictional woman during a time of vulnerability.
"'GOLDWING', I wrote a song that is kinda a metaphor for a young woman especially in the street or life that is pure, and I don't mean a virgin. I mean like a young, non-exploited, non-traumatized person. A metaphor for that being a gold-winged angel," Billie told Spotify (via Lyric Mode) about the meaning behind the song.
According to USA Today, "Goldwing" is much different than all of Eilish's other songs with it's church hymn sound at the beginning and a later beat drop that will have fans singing and dancing until the end. Fans are sure to love Eilish's latest album and are already doing their part to make it a success for the young star.