Here's What Billie Eilish's Halley's Comet Really Means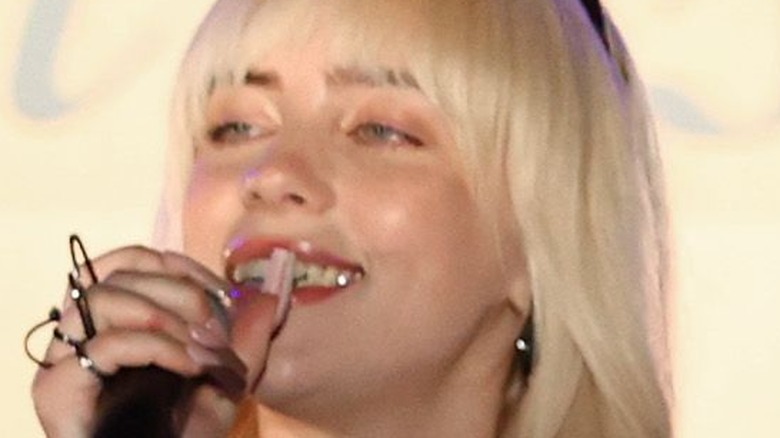 Matt Winkelmeyer/Getty Images
On July 30 Billie Eilish dropped her much anticipated second album, "Happier Than Ever." Vogue details that it arrives two years and four months after her debut, "When We All Fall Asleep, Where Do We Go?" Second albums can be notoriously difficult. However, "Happier Than Ever" has already received rave reviews. And with song titles like "Your Power" and "NDA", you may be wondering where Eilish got her inspiration from for her second epic installment. 
So, what does Track 8 titled "Halley's Comet" really means? Well, the song gets its name from the only known short-period comet that is visible to the naked eye from the earth every 76 years, per Space. But there may be more to the song than astrology.
In the past, Eilish has been open about her feelings about fame and recognition. "I wanted to make a very timeless record that wasn't just timeless in terms of what other people thought, but really just timeless for myself. I gathered a lot of inspiration from a lot of older artists that I grew up loving," she said in an interview with Vevo.
The Guardian calls Eilish's latest works "perhaps the most anticipated album of 2021" and notes, "Eilish uses subdued yet powerful songwriting to consider how fame has seeped into every corner of her life." While you might be trying to find Eilish's muse in her lyrics, she told BBC Radio 1's Annie Mac that her feelings in the album are universal.
Halley's Comet is a soulful heart wrenching ballad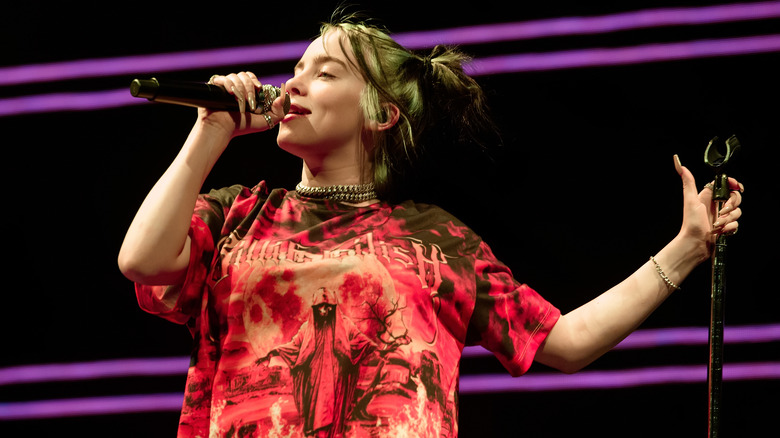 Shutterstock
"Halley's Comet" has been picked out on "Happier Than Ever" as a particularly heartwrenching track. Capital explains that of the 16 new songs that Eilish has put out, fans have clung to and related with the deep emotion of "Halley's Comet."
Opening slow and soulful, Genius details that the lyrics start, "I don't want it. And I don't want to want you, But in my dreams, I seem to be more honest. And I must admit you've been in quite a few." Sleeplessness, loneliness, and pining are all key themes in the song that's set to a sweet melody.
"I'm sitting in my brother's room. Haven't slеpt in a week, or two, or two," she sings after the instrumental. "I think I might have fallen in love. What am I to do?" And Eilish seems to have hit a nerve with fans who can totally relate to wanting someone you know is never going to give you what you need back. "Someone really said 'Halley's Comet' sounds like laying down next to someone while watching the stars, I'm not ready for this SOJKRKSMAODK," one fan tweeted.
Another wrote, "I have Halley's Comet on repeat. This album is just #HappierThanEver." And Eilish wasn't kidding when she said that the feelings that she's put into these songs seem to be universal.