Mariah Carey And Nick Cannon's Full Relationship Timeline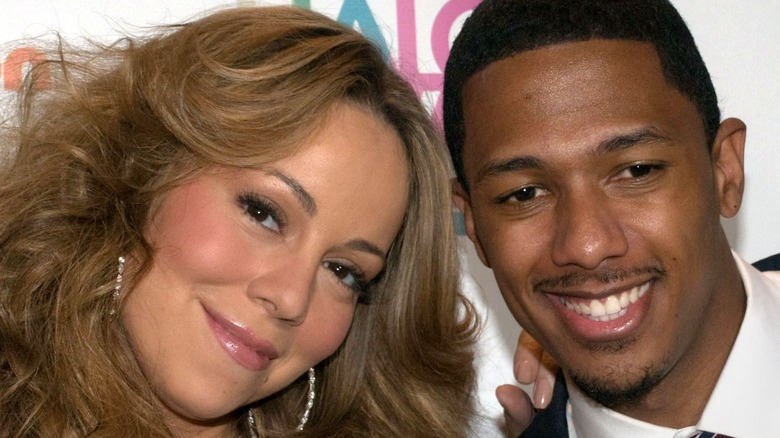 Shutterstock
Nick Cannon and Mariah Carey were one of the biggest couples in show business prior to their highly-publicized split in 2014 (via Metro). But, how did the pair first meet, and what led to the demise of their marriage? To break it down, we're diving into their full relationship timeline and where they are today.
According to Us Weekly, the early years of Carey and Cannon's relationship was something of a whirlwind romance, and, after just six weeks of dating, the couple tied the knot on a private island in the Bahamas in April 2008. In December the following year, the pair solidified their love by getting tattoos in each other's honor. 
In 2010, the self-proclaimed Queen of Christmas announced she was expecting and with twins no less. In April 2011, the couple welcomed their two children, Moroccan and Monroe, on their third wedding anniversary. Speaking at the time, the "Masked Singer" host said the births were "the most incredible anniversary gift ever in life."
Why did Mariah Carey and Nick Cannon split?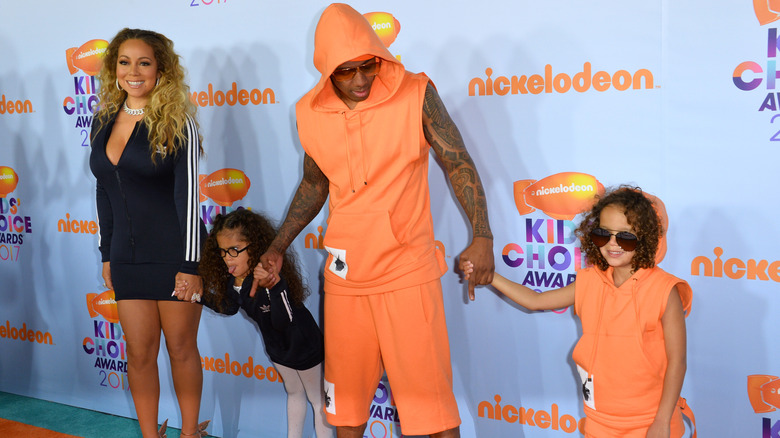 Shutterstock
Sadly, after six years of marriage, TMZ reported that Nick Cannon had filed for divorce in late 2014. Per Us Weekly, Mariah Carey and Cannon reached a divorce settlement two years later in 2016 and agreed on joint custody of their two children. 
According to Showbiz Cheat Sheet, rumors that Cannon had allegedly been cheating on his ex-wife began to circulate shortly after news of their divorce broke. However, the actor denied the claims and explained that the reason for their split was because he felt they were no longer growing as a couple.
During an appearance on "The Wendy Williams Show," Cannon explained, "I feel like when two people are in a relationship, it should be about growth ... So when you get to a point where there's no longer any growth and you're not bettering each other ... I felt like it was probably best, especially for our children."
Elsewhere, writing in her memoir, Carey also shed some light on the couple's divorce, revealing that she believes herself and Cannon "could have worked it out," however, "egos and emotions got inflamed." The "Hero" hitmaker added, "It was tough. We both wanted to make sure everything was cool for our family. We will always be family, and we make it work" (via the Metro).