This Is Why Mariah Carey And Nick Cannon Really Divorced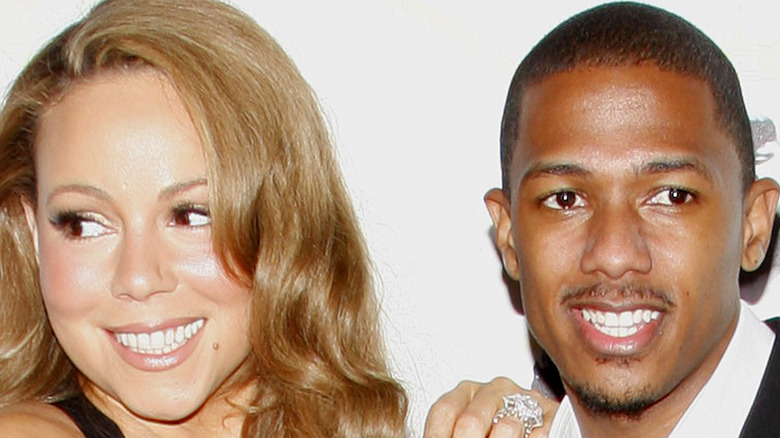 Shutterstock
Mariah Carey and Nick Cannon enjoyed the very definition of a whirlwind romance. As Cheat Sheet notes, although the duo originally met back in 2005 at the Teen Choice Awards, it wasn't until Cannon took a starring role in Carey's "Bye, Bye" music video that they properly connected.
The crazy-in-love couple ended up getting hitched after just a few weeks of dating. They have two children together, twins Monroe and Moroccan, who were born in 2011. 
However, by 2014, it was all over - Variety confirms their divorce was finalized in 2016. Although fans have speculated for years that Carey being the bigger celeb drove them apart, Cannon made it clear that he always knew who he was with. The "Wild 'n Out" star explained, "I always used to say it worked so well because it was a healthy balance. I had no problem falling back. It was never a competition with me ... I was comfortable in myself and who I was." So, where did it all go wrong?
They were growing apart rather than together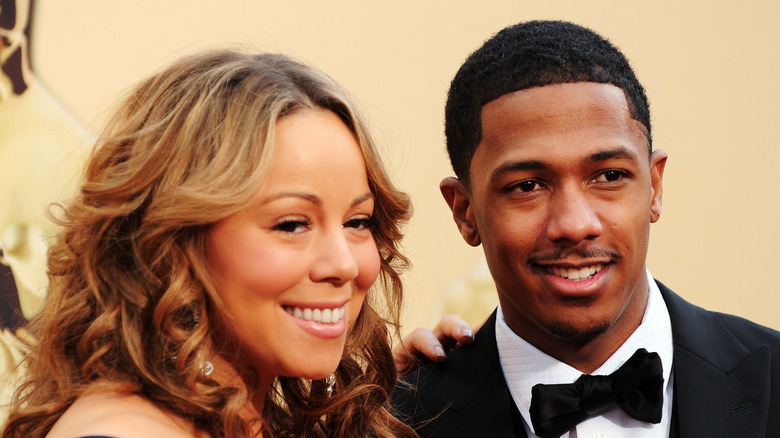 Alberto E. Rodriguez/Getty Images
In her incredibly popular tell-all memoir, "The Meaning of Mariah Carey," iconic singer Mariah Carey opened up about how difficult it was to juggle her career alongside then-husband Nick Cannon's following the birth of their twins. 
The romantic relationship between the two stars took a turn as a result of all the new stresses. As Carey explained, via Stylecaster, "Making the necessary adult adjustments to being working parents in entertainment took its toll on our relationship, and the end of our marriage came fast, as it began."
However, although the legendary hit-maker acknowledged they might have been able to work things out, ultimately, "egos and emotions got inflamed (which can translate into many billable lawyer hours, and ultimately it did)." Still, Carey reiterated the foursome is a family and will always be a family no matter what else is going on around them.
Mariah and Nick remain dedicated co-parents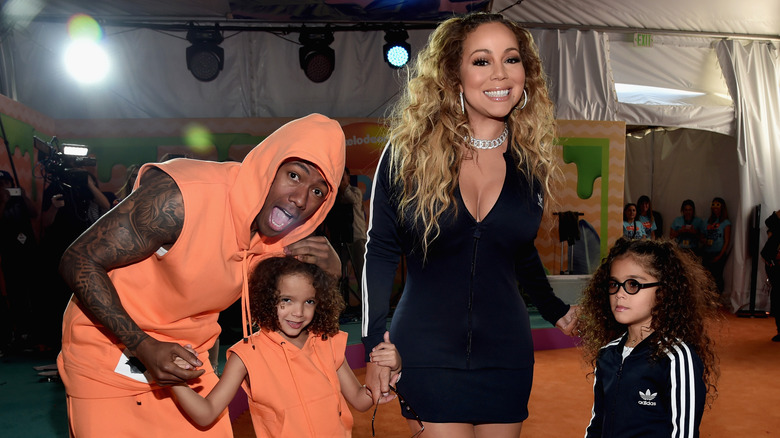 Alberto E. Rodriguez/Getty Images
Mariah Carey also revealed that being with Nick Cannon was what inspired her to become a mother, even admitting it was the reason they tied the knot so quickly. Describing her attraction to the "Masked Singer" host, Carey noted, ″He was a good guy," (via Stylecaster). 
Her ex-husband gave a similar answer for their split, explaining during an appearance on "The Wendy Williams Show" that the relationship broke down because he and Carey were no longer growing together as people. 
Cannon opined, "I felt like it was probably best, especially for our children, since they're the No.1 priority if I could be the best human being and the best father from outside of that house." The two remain dedicated co-parents, with the TV host telling Us Weekly, "We got our egos and our selfish behavior, when you put your children first, you realize that it is all unconditional love." As a result, "All of that other stuff just falls apart."