Here's What Frankie Muniz Looks Like Today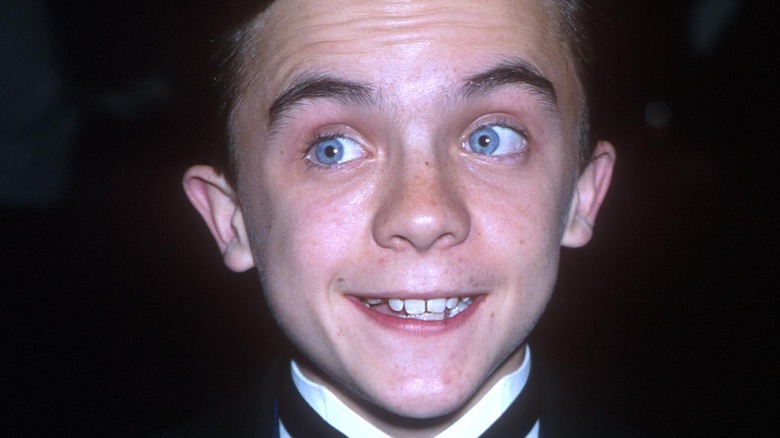 Brenda Chase/Getty Images
Frankie Muniz has had a slew of iconic roles in the 2000s as lead characters, such as Cody in the classic Disney film "Agent Cody Banks," and Jason in "Big Fat Liar." However, his most notable role is undoubtedly the brainiac gifted child in the center of a dysfunctional family in "Malcolm in the Middle." Since the show's final season in 2006, Muniz went on to have many endeavors.
What may seem like a surprise to many is that Muniz was heavily into the race car driving scene, even driving in the Las Vegas Grand Prix (via People). He also joined the indie-rock band Kingsfoil as a drummer (via Hollywood Reporter). However, like many child stars, he has chosen to stay out of the limelight in his adult years.
Unfortunately, due to a series of concussions and mini-strokes, Muniz doesn't even remember filming most of "Malcolm in the Middle," he revealed when he was a contestant on "Dancing With the Stars" in 2017 (via Men's Health). However, that doesn't mean he isn't still thriving today. 
Franke is a proud husband and father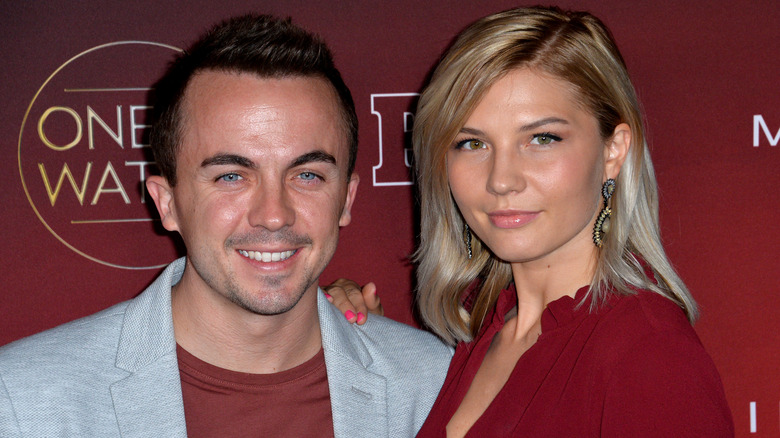 Shutterstock
Frankie Muniz has proven to be a family man. He got engaged to his longtime girlfriend, actress and model Paige Price, in November 2018, and the pair officially tied the knot on February 21, 2020 (via Entertainment Tonight). 
Although the two revealed that they definitely wanted kids, Price has been open about her fertility issues, saying that the couple was told by doctors that their chances of conceiving were low (via People). However, due to their surprise, they revealed that they were expecting in September 2020. In the middle of the pandemic, they had a socially distanced sex reveal party, where they cut into a cake to reveal blue filling, signifying that they were having a little boy (via People).
Fast forward to March 22, 2021, and Mauz Muniz was born, and the couple was overwhelmed with joy. In an emotional Instagram post, Frankie wrote, "I pondered how lucky I was to have the most incredible wife and now the most amazing child and thought how all I want from now on is to make the world a better place, for them."
Looks like Frankie is a great dad!