How Issa Rae Got Her Start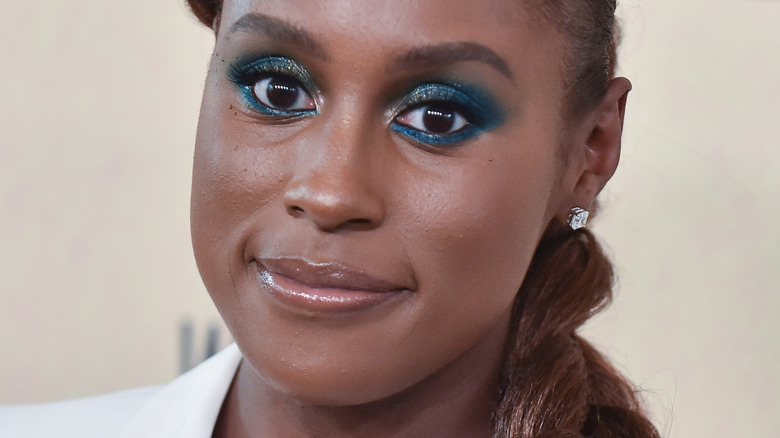 Shutterstock
As co-creator, co-writer, and star of the HBO series "Insecure," Issa Rae has become one of television's most sought-after talents. Airing for five seasons, "Insecure" garnered critical acclaim across its run (via Rotten Tomatoes), including a 2020 Emmy win (via the Television Academy).
The show, which first found life as the web series "Awkward Black Girl," has been a passion project for Rae since its inception. But during its time on HBO, the actor also branched out to other roles in "The Hate U Give," "The Lovebirds," and "The Photograph." Rae has also made appearances in music videos for Drake and Jay Z, and is set to voice Jessica Drew in "Spider-Man: Into the Spider-Verse 2."
Even though "Insecure" will come to an end after its 5th season (via Deadline), it's clear that Rae has plenty more up her sleeve. But how exactly did the actor get her start in the industry?
Issa Rae found a passion for acting from starring in school plays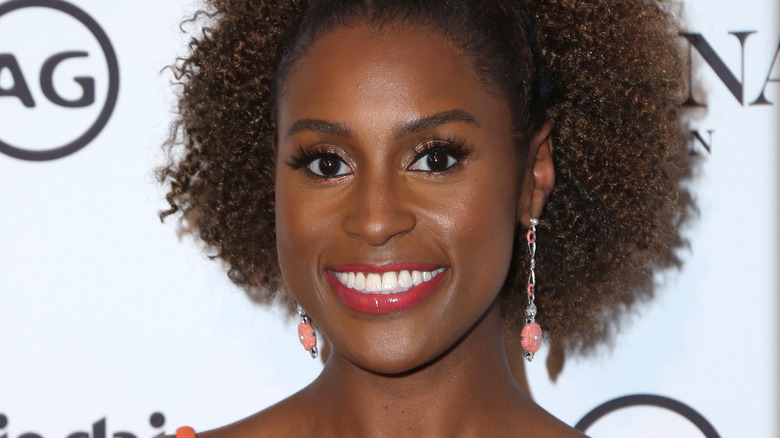 Shutterstock
While studying at the King/Drew Magnet High School of Medicine and Science, Issa Rae discovered an interest in acting by starring in school plays (via Glamour). From there, she went on to attend Stanford University to study African and African-American studies, where she honed her craft even more by creating music videos, plays, and even a reality series called "Dorm Diaries" (via YouTube).
This would eventually lead to the creation of her web series "The Misadventures of Awkward Black Girl," which quickly became a must-watch on YouTube. The actor initially cast a friend in the lead role for the show, but when she wasn't available Rae decided to take the lead herself. "I was like, F*** it. I know how to act this part," she said (via Glamour).
In 2012, the show received a Shorty Award for #WebShow, with critical acclaim from journalism outlets like NPR, CNN, and New York Magazine (via the Shorty Awards). Despite the success, though, Rae was still uncertain as to where a YouTube series would lead her.
Issa Rae says there 'was no blueprint' for her career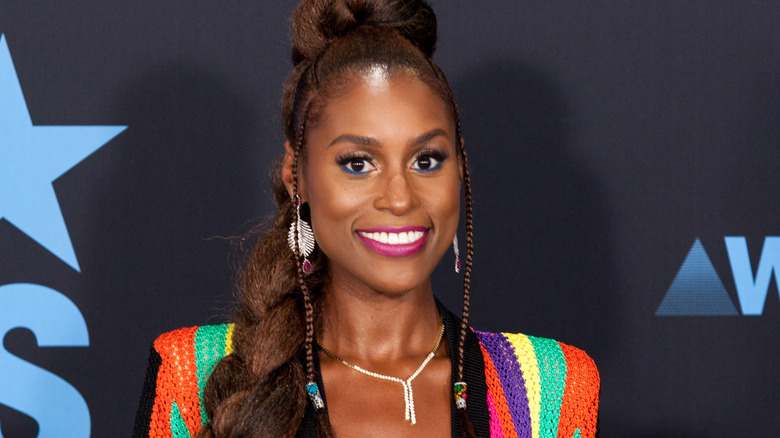 Shutterstock
"The embarrassment came from making a YouTube series while all of my friends were being doctors, lawyers, diplomats, all of those different things," she said in 2018, going on to explain to Glamour that because of this, she started to experience an existential crisis. "Those post college questions — did I have to go to college to do this? Did I have to pay hundreds of thousands of dollars to make YouTube videos? — that was embarrassing for me."
That doubt slowly began to fade once Rae "started making the money back," and she started to fully enjoy the experience of making a series — especially when HBO asked her to adapt the web series into a comedy-drama (via CNN). "There was no blueprint to do this. There was no one I could look to to be like, 'Oh, so-and-so made some videos and then had a television show, and then did movies," Rae said. "You kind of just do it."