The Real Reason Piers Morgan Is Fuming At Barack Obama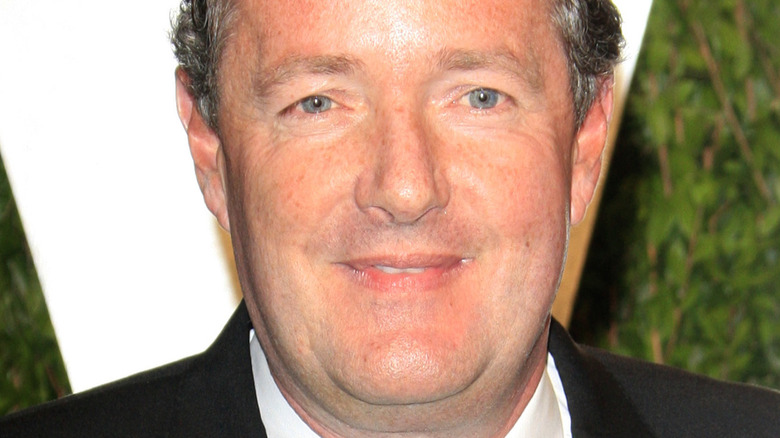 Shutterstock
Former President Barack Obama is getting ready to celebrate turning the big 6-0 in style, with a planned blowout bash in his Martha's Vineyard mansion, which is set on 30 stunning oceanfront acres. According to Axios, 475 guests are scheduled to attend, with former aides and celebrities set to mingle with Obama's nearest and dearest. There will also reportedly be more than 200 dedicated staff working the event, while guests will be tested for COVID-19 before being admitted. There are considerable concerns about the deadly Delta variant of the virus, which is raging through the U.S. and recently led the Centers for Disease Control and Prevention (CDC) to revise their mask-wearing guidelines even for those who are already fully vaccinated. 
There were several reported breakthrough cases in nearby Provincetown, Massachusetts, particularly over the Fourth of July holiday weekend, which further increases the risk of attending Obama's party. Francis Collins, director of the National Institutes of Health, recently told CNN that a gathering of six to eight people would be fine, but "if there were 100 people," not so much, "and of course, how are you really going to be sure about people's vaccination status?" Obama's decision to throw a big birthday celebration has caught the attention of British commentator Piers Morgan, and naturally, he's none too pleased.
Piers Morgan reckons the former president is setting a bad example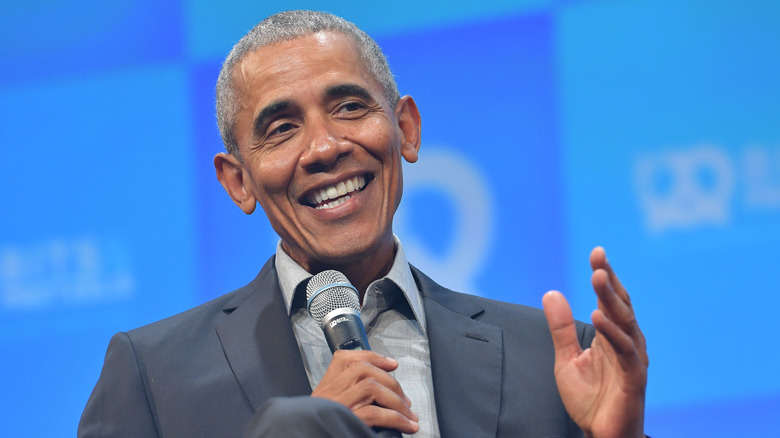 Hannes Magerstaedt/Getty Images
In his latest column for the Daily Mail, Piers Morgan turned his ire on Barack Obama, decrying his upcoming birthday party as "hypocritical," "selfish," and "a terrible example to set." The firebrand former tabloid editor argued that, if the roles were reversed and Obama's successor, Donald Trump, were doing the same thing, liberals would be up in arms. Morgan opined the move is especially galling given current President Joe Biden's recent call for more cooperation across the board, including continued mask-wearing. Morgan railed, "It's shamefully selfish, incredibly reckless, and a former President of the United States should be setting a better example to the American people at such a perilous time for the country."
Morgan assumes the 475 guests and 200-plus staff won't be required to wear masks for the event, although the various protocols have yet to be confirmed by Obama's team. Oprah Winfrey and George Clooney are expected to attend, while grunge icons Pearl Jam are slated to perform. In nearby Provincetown, 60,000 people were reportedly partying to celebrate Independence Day, and to date, 965 COVID-19 cases have been traced back to the event, 238 of which were Provincetown residents. Events are consistently proving not to be as safe as initially thought, particularly with the Delta variant. As Morgan argued, if even one person at Obama's birthday bash is infected, it could quickly turn into a super-spreader event.