Who Is Brat Loves Judy's Da Brat?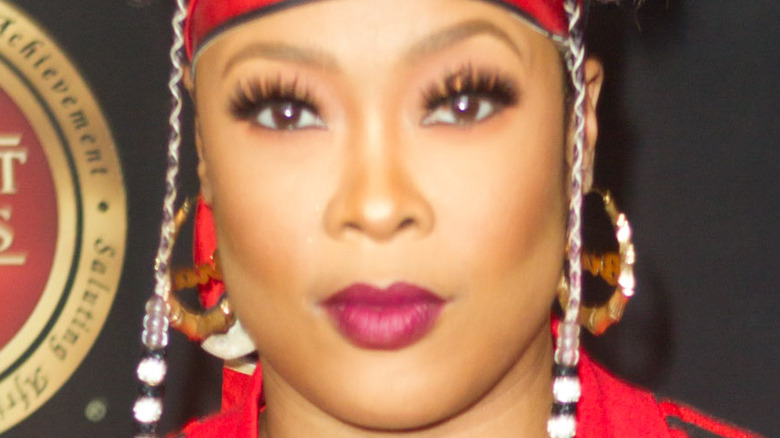 Shutterstock
WE TV's newest show "Brat Loves Judy", features rapper Da Brat and her longtime girlfriend, businesswoman Jessica "Judy" Dupart, the CEO of Kaleidoscope Hair Products (via The Root). 
The reality show is set to showcase their life together, along with appearances from Dupart's daughter and granddaughter, Da Brat's manager, and the couple's six dogs. But before the show premieres on August 5, it makes sense to familiarize ourselves with the main cast. So, who is Da Brat?
Da Brat – real name Shawntae Harris – is a Chicago-born rapper, who was born in 1974 and released her first album "Funkdafied" in 1994. Closely associated with all-star producer Jermaine Dupri, who discovered her at a rap competition, the rapper was pretty popular in the late 1990s and early 2000s, and collaborated with the likes of Dupri, TLC's T-Boz, and Lil Jon. She also appeared on tracks by Missy Elliot, Mariah Carey, Destiny's Child (and Kelly Rowland as a solo artist) and Jagged Edge. Though she has been less active in the music industry since the release of her fourth album "Limelite, Luv & Niteclubz" in 2003 (via Discogs), Da Brat is one of the most respected female rappers in hip-hop.
After a spell in jail, Da Brat has moved to TV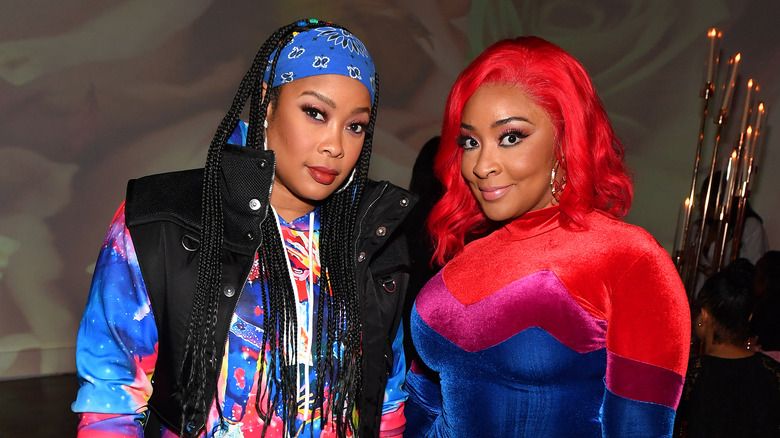 Paras Griffin/Getty Images
Since 2003, Da Brat has largely stayed away from recording music herself and instead appeared as a featured artist on other tracks. 
In 2007, she was involved in an altercation at a Halloween party, striking waitress Shayla Stevens in the face with a rum bottle, and pleaded guilty to aggravated assault. She was sentenced to three years in prison, seven years of probation, and 200 hours of community service, and was officially released from prison in 2011 (via CNN). 
Upon her release, she starred in her own YouTube series, "Brat Chronicles: In Transition," and has gone further into TV, joining "Growing Up Hip-Hop: Atlanta" in 2017 and also serving as executive producer (via IMDb). She was in a relationship with then-NBA star Allen Iverson in the late 1990s (via People) and later announced she was bisexual. However, in 2020, Da Brat came out as a lesbian and confirmed her relationship with Jessica "Judy" Dupart. Fans cannot wait to see the couple in the new show (via Variety). 
"Brat Loves Judy" airs  Aug. 5 at 9 p.m. ET on WE TV.