How Queen Elizabeth Once Pulled A Fast One On US Tourists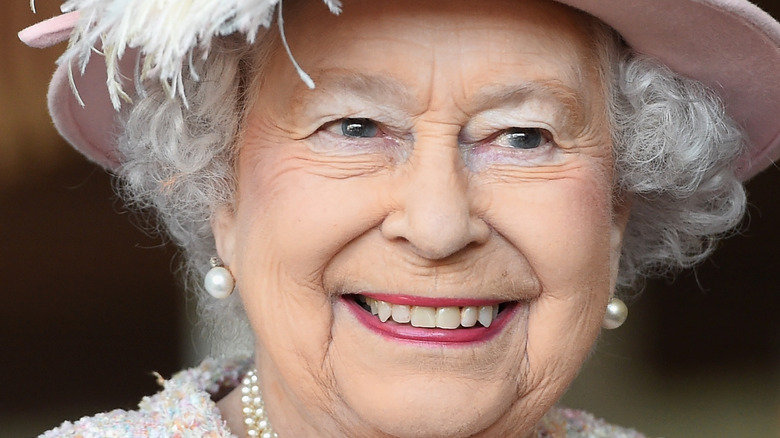 Stuart C. Wilson/Getty Images
Queen Elizabeth II is 95 years old as of publication, and as such, the monarch has witnessed innumerable things in her life. From the funny to the joyous and the devastating — and everything in between — Elizabeth's life has truly been anything but dull. And still, the queen finds a way to spice up her life and her everyday encounters. After all, 2021 is reportedly a transformative year for the queen, so perhaps Elizabeth simply needs to find joy in the small things in life to get through a rocky time.
Elizabeth's family life isn't stable at the moment, with Prince Harry and Meghan Markle's waves causing strife for everyone involved, the death of her husband impacting her life, and the COVID-19 pandemic has no doubt affected the monarch. The queen has a lot to look forward to, though, with her platinum jubilee, a celebration of 70 years of reigning as monarch, scheduled for next year, per Town & Country. In the interim, Elizabeth is still finding ways to make herself laugh.
These tourists didn't recognize the face of Great Britain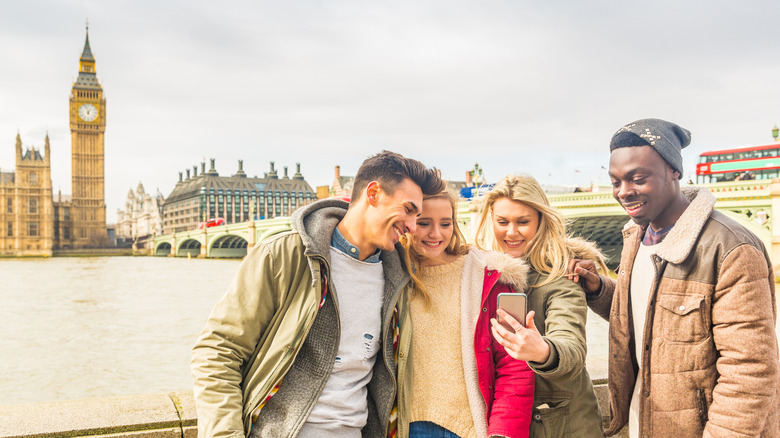 Shutterstock
Queen Elizabeth II proved that her wit is eternal. According to Express, the queen was walking around her Aberdeenshire property when a group of American tourists noticed a woman walking and decided to talk to her. The queen was walking with Richard Griffin, former royal protection officer, who later explained this hilarious meeting to the press.
The queen was dressed in a tweed coat and a headscarf, and she quickly realized that the tourists didn't recognize her. They first asked her if she lived locally around the property they were walking to, to which Elizabeth replied that she has a house close by. Their ignorance became blatantly clear when they then asked her, "Have you ever met the queen?"
Hearing this, Elizabeth quickly turned to Griffin, saying, "No. But he has." According to Griffin, the tourists never realized that they met the queen, and both parties went about the rest of their stroll as they normally would. We're just dying to know if the tourists ever found out that they crossed paths with one of the most recognizable and influential people in history — if they're now in the know, we bet they're absolutely kicking themselves.