The Truth About Julia Stiles And Michael C. Hall's Relationship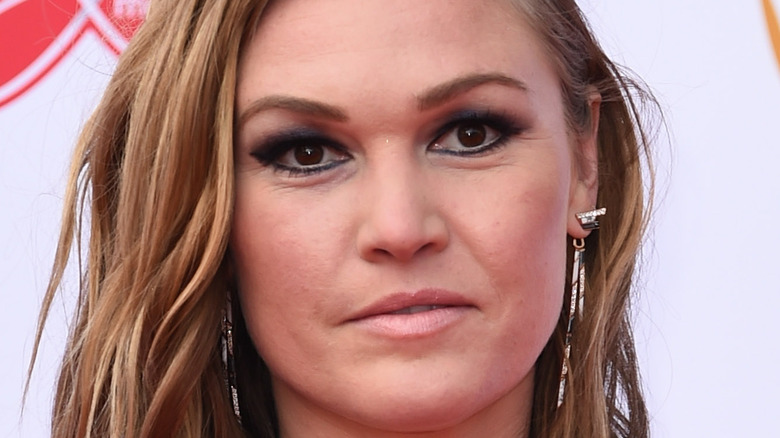 Shutterstock
When Julia Stiles joined the cast of "Dexter" during the show's fifth season, the on-screen attraction between her and Michael C. Hall was apparent to everyone on set. In fact, sources claimed that "their chemistry was so crazy and so evident to everyone that writer and producers, seeing it play out on set, actually cranked up their sex scenes to capture it for show" (via Daily Mail). 
And that chemistry reportedly carried over off-camera as well, with sources claiming that the two seemed "extra cozy" with one another and that everyone assumed "something was going on" between Stiles and Hall. However, there was just one problem: Hall was married to Jennifer Carpenter, who played his sister on the hit show. Hall and Carpenter tied the knot on New Year's Eve in 2009 and filed for divorce two years later, shortly after the rumors about Stiles and Hall began circulating (via People).
Despite the timing of Hall's split with his wife, Stiles denied having a hand in the relationship's demise. "I have absolutely nothing to do with the split between Michael and Jennifer," she said in a statement to Us Weekly. "We are good friends and enjoyed working together. This is a personal matter between them, and we should respect their privacy. Although I too prefer to keep my private life private, I felt compelled to dispel the rumors I was somehow the cause for this matter."
Julia Stiles and Michael C. Hall have finally moved past the drama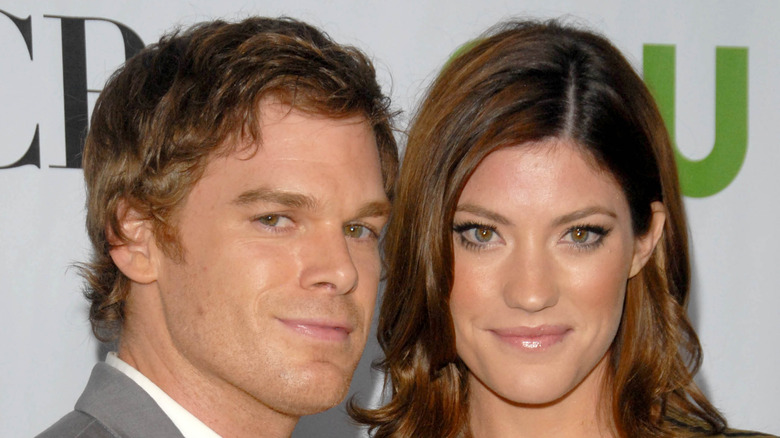 Shutterstock
Since then, all three actors have moved on: Julia Stiles is now married to Preston Cook, with whom shares a son, Strummer Newcomb (via People), while Michael C. Hall wed Morgan MacGregor in February 2016 (via People), and Jennifer Carpenter has a son named Isaac with her husband, musician Seth Avett (via People).
There also doesn't seem to be any hard feelings between Hall and Carpenter. The two continued to work together on "Dexter" after their split, and both are slated to reunite for the show's upcoming revival, although Carpenter's character was killed off in the series finale. "Our marriage didn't look like anyone else's, and our divorce didn't either ... I said it before, just because the marriage ended doesn't mean the love did," Carpenter said through tears at a "Dexter" event back in 2013 (via Us Weekly). Hall agreed, explaining that "Jennifer and I worked through whatever was going on with us personally the way we did and maintained telling the story was never in question. It was always what we needed or wanted to do." It seems like there are no hard feelings in this rumored love triangle.