Everything You Need To Know About Brad Paisley's New Non-Profit, The Store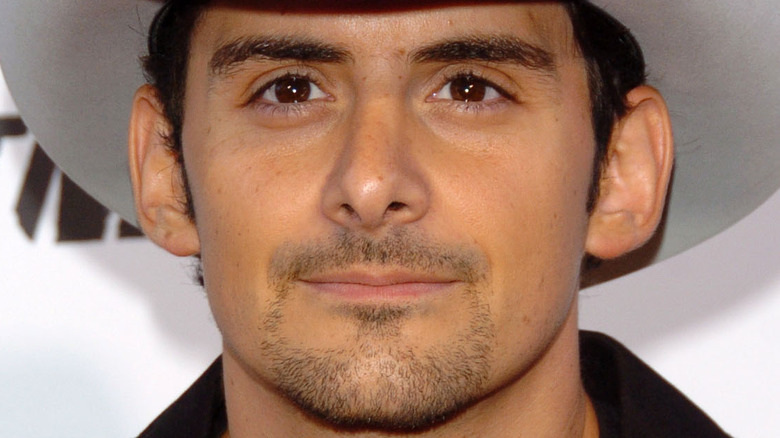 Shutterstock
Outside of his flourishing country music career, Brad Paisley has started a new passion project with his wife, Kimberly. The two have made it their mission to address food scarcity in their hometown of Nashville while teaching their kids an important lesson along the way.
According to People, the journey began back in 2013 when the Paisley family vacationed in California. After witnessing bratty behavior coming from their children, Brad and Kimberly decided to teach them a valuable lesson about people in need. Looking back on her childhood days spent volunteering with her mother at food pantries, Kim decided to take them to volunteer at a food pantry. "[My mother and I] used to go to a food bank and we'd dole out peas and turkey to people around Thanksgiving, and I always sensed a little bit of resentment and I don't think I fully understood why until I got older," Kimberly told People. 
She chose to take the kids to Unity Shoppe, a free grocer where customers can shop from an assortment of groceries at no cost. "People have that sense of dignity and choice and it's different from getting a handout. It was transformative for us bringing the kids in and letting them see that, letting them normalize and sort of erase the margin," Kimberly said. That experience inspired the family to create something that would serve a similar purpose in their hometown of Nashville. Thus, The Store was born. 
Through The Store, Brad Paisley fights food scarcity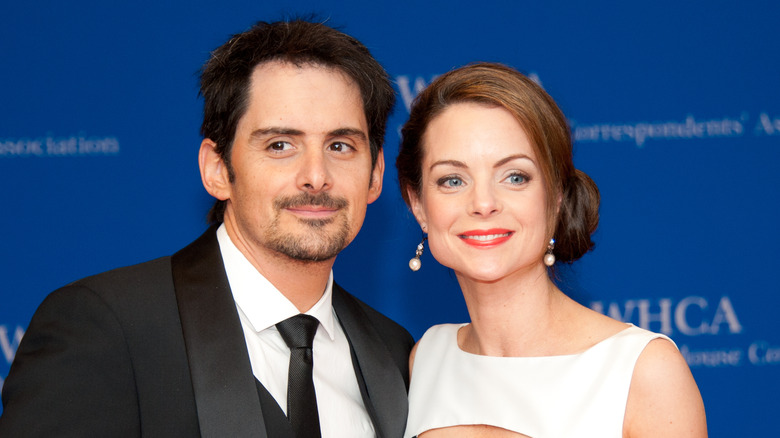 Shutterstock
The Store opened at the very beginning of the pandemic lockdown, forcing the Paisley family to adjust the non-profit's model by offering pick-up and delivery services to facilitate social distancing. Throughout the following months, more than 350 volunteers helped make the process work smoothly and get orders together, per People. Along with the mass of volunteers, The Store is operated by a full-time staff of four people and serves roughly 750 families in Nashville living in a "food desert," which is a location without easy access to healthy food options. The Store's executive director, Courtney Vradlik, explained to People that The Store approaches community service much like Unity Shoppe. "Our priority is our customer — and they are customers, not clients," Vrablik said. "No one is forcing them into a situation where they have to show gratitude." 
"This is a grocery store with dignity for people who have fallen on hard times," Brad Paisley said in October after the project was announced (per Tennesseean). "All of us are one unforeseen disaster away from rock bottom. It's nice to think about a place where when that happens to someone, they can use it to get back on their feet."
The Store provided an impressive 1 million meals in its first year of operation, according to Wide Open Country. As it continues to serve the community, Brad and Kimberly Paisley's mission to fight food scarcity will continue to benefit the people of Nashville.