The Secret To Brad Paisley And Kimberly Williams-Paisley's Marriage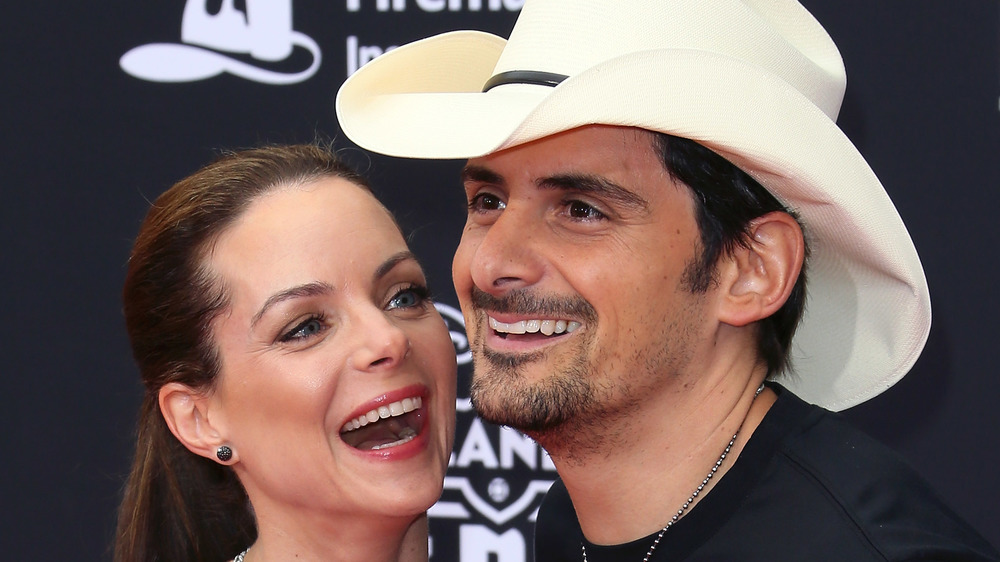 David Livingston/Getty Images
What has made Brad Paisley's marriage to Kimberly Williams-Paisley stick? According to the country singer, who was initially introduced to the actress when watching her as Annie Banks in Father of the Bride (via Good Housekeeping), he's not sure if there's an actual "secret" to their nearly-18-year marriage.
"I think there's no secret other than mutual respect and a sense of humor — a sense of humor can get you through so much," Paisley explained to Parade magazine in May of 2014, adding that he does his best to pass on that advice to his children.
Paisley was also asked about the secret to his marriage by Wonderwall. "I think you have to have the same sort of priorities and outlook. You're sharing a car. You've got to want to be going to the same place," he explained, according to a report from Taste of Country. According to the report, Paisley decided early on in his marriage to Williams that failure was simply not an option.
"You have to decide early on that failure's not an option and that you're going to evolve together. You're going to change. We've been together now for a decade. You're going to change. I'm so different than the total hillbilly she met," Paisley admitted.
Brad Paisley and Kimberly Williams keep it real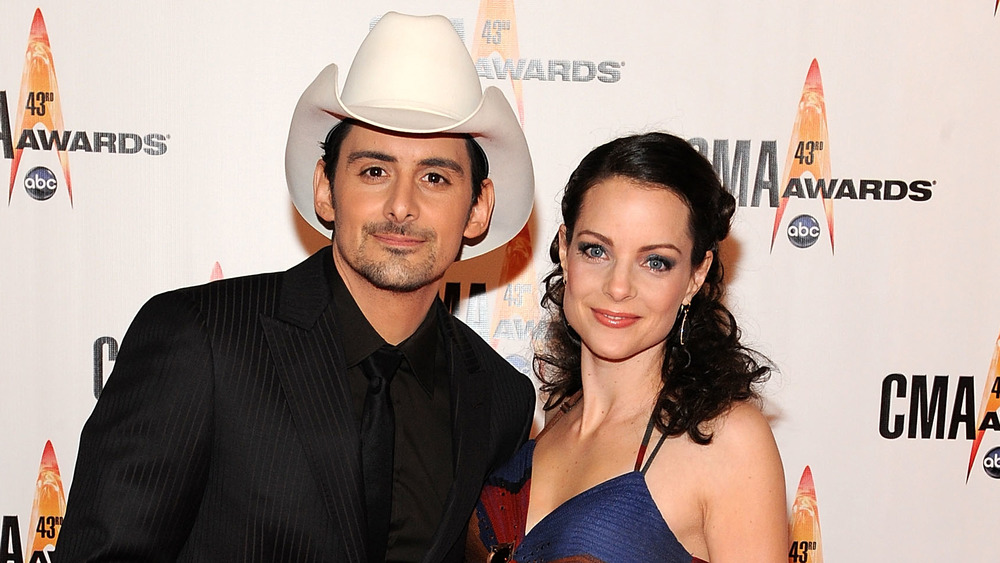 Frederick Breedon/Getty Images
After tying the knot in March 2003, Paisley and Williams welcomed two children, as noted by The Boot: William Huckleberry, a.k.a. "Huck," who was born on Feb. 22, 2007, and Jasper Warren, who arrived on April 17, 2009. "When you have kids that you're raising together, that helps bring you together as well," Paisley told Parade.
In a more recent interview with The Boot in March of 2020, Paisley again discussed the way humor has aided his and Williams' marital success. After joking that Williams is always ready to "cut" him down to size if he gets too big for his britches, Paisley said that similar sense of humor has made things easier for the two of them. 
The country singer then added that being completely authentic with one another is key. "Pretension should be completely gone in a marriage. Actually, it should be gone before you get married," Paisley said.