Heidi Klum Shares Some Of Her Craziest Behind-The-Scenes Memories - Exclusive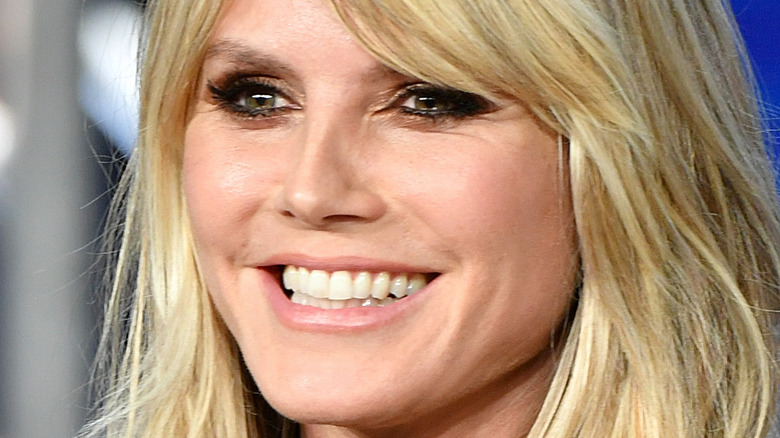 Amy Sussman/Getty Images
We expect to see each and every crazy moment that happens while shooting a competitive reality show, but a lot of the time, that's actually not the case. What's not shown on camera can sometimes tell a completely different story. "Behind the scenes, there's a lot of nerves and worries," Heidi Klum admitted during an exclusive interview with The List. "And, 'Are we doing the right thing?' And 'How can we make it better?'"
While production may have a plan, things can turn out entirely different in the end. It doesn't matter which show it happens to be on, either. Whether it's "Project Runway" or "Making the Cut," these unexpected occurrences are something that this supermodel has seen multiple times during her decades-long career on television. "We had so many things that happened," she explained to us, and we even got to hear some of her craziest stories from working on TV sets.
According to Heidi Klum, there have been a lot of dramatic moments that we've missed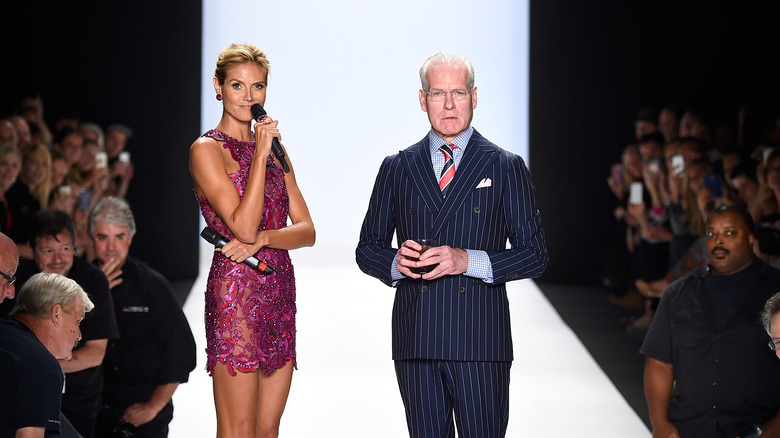 Frazer Harrison/Getty Images
With all of the hustle and bustle that comes with starring on a competitive television series, there's bound to be a lot of stressful moments. When the pressure of the competition has gotten too intense, some talented designers haven't been able to handle it. Some have even snuck out without letting anybody know. "We're like, 'What are we going to do now?'" Heidi Klum told us.
Even some of the celebrity judges they've had on set have felt the stress. "We had crazy judges that locked themselves in the bathroom and didn't want to come out," Klum revealed. Though she never told us specific names, we can only assume that tensions often run high when it comes to being on TV — and it doesn't end there. "There's just so many crazy moments that they just keep popping in my head," she added.
When it comes to what ends up on air, there's a reason we haven't had a chance to see many of these moments ourselves. "Every time when something is weird or strange or special, you know, we 'made it work,' as Tim [Gunn] would say," she told us — and that's what it takes to create a successful TV show. "Because if you're not, someone else is going to make it work," she added.
The Season 2 finale of "Making the Cut" streams Friday, August 6 exclusively on Amazon Prime Video.