The Truth About Shirley Temple's Relationship With Her Kids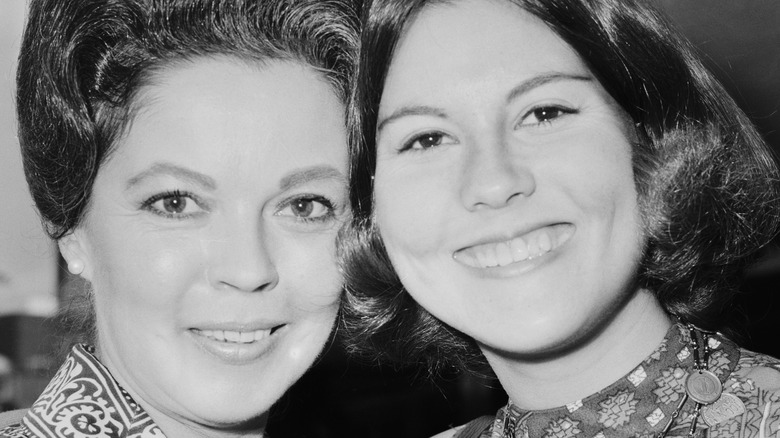 George Stroud/Getty Images
Growing up with a superstar as a parent can often be difficult. Several horror stories have emerged from the children of big-name celebrities over the years. "Mommy Dearest," the book by Joan Crawford's daughter, Christina Crawford, painted the picture that many celebrity children grow up with absent and even occasionally abusive parents, per The Guardian. However, that's not always the case. 
As evidenced by the legendary child star Shirley Temple, celebrity parenting can be done well. Despite being the biggest box office draw as a child in the 1930s and a diplomat in her later years, the talented actress managed to maintain a positive relationship with her children. She was far from the wild and crazy celebrity parent stereotype. Rather, according to her children, she was no different than the parents of their peers. And although she didn't always have the best relationship with her children, she always found a way to mend what had been broken (via Fabiosa).
According to her children, Shirley Temple was a loving mother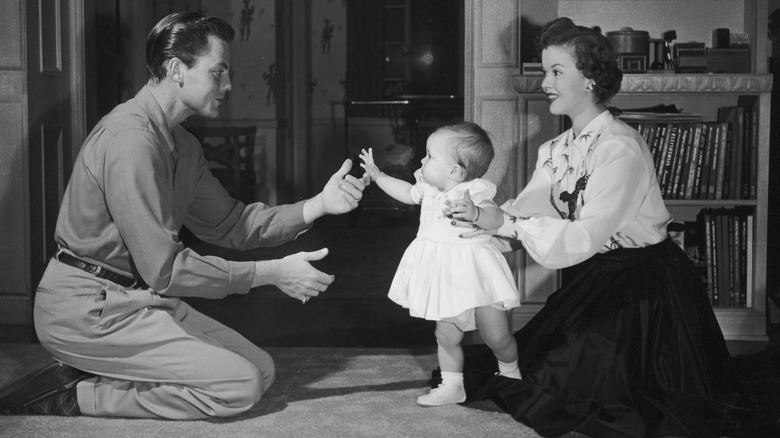 Hulton Archive/Getty Images
Shirley Temple, the endearing child star of films like "Bright Eyes" and "The Little Princess," was somewhat of a prodigy (via IMDb). While most remember her as the curly-haired child from the silver screen, Temple grew up and had children of her own. She was the mother of three kids: Lori Black, Charles Alden Black Jr., and Linda Susan Agar, per Biography.
According to her children, life at home was as normal as could be. Her son Charles once stated, "The only time I noticed her star quality was when someone else would ask for her autograph." To him, "She was an amazing person. She was wonderful — and normal. We had dinner at the table every night all together" (via AmoMama). Her daughter Linda also had sweet things to say about her mother. "She was devoted and generous, and she could be a little stern if we didn't behave. But she was also a lot of fun. Very inventive and imaginative. She was all about her children and her husband," she said (per Fabiosa).
It seemed the only strained relationship was between Temple and her daughter Lori, who struggled with addiction. In the end, it was Temple who helped her daughter get sober, and they ended up fostering a loving relationship until the actress died in 2014 (via Fabiosa). Although we remember her as a bubbly and talented child star, Shirley Temple's children remember her as a doting mom.