How Many Olympic Medals Has Shawn Johnson Actually Won?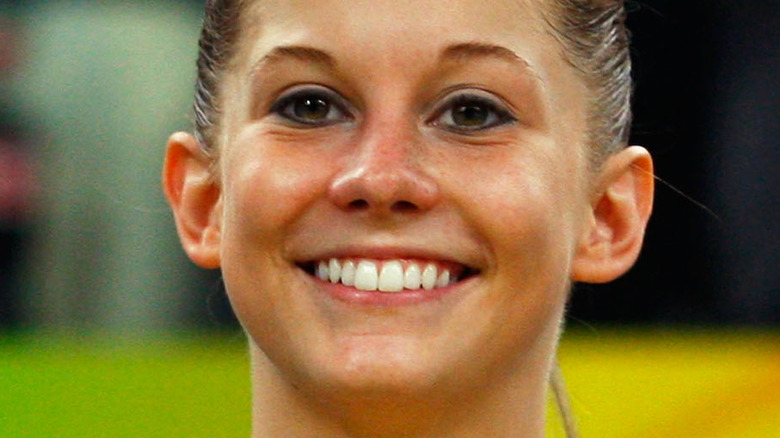 Cameron Spencer/Getty Images
Gymnast Shawn Johnson took the Olympics by storm in 2008 when she was just 16 years old. Competing in Beijing that year, Johnson was part of an elite group of gymnasts, including Nastia Liukin, who won the team silver medal. For someone so young, Johnson had a prestigious career in gymnastics before she ever even represented the U.S. Olympic team in Beijing. She had previously competed in the Women's Junior Olympics, the U.S. Classic, the World Championships, and the Visa Championships, often placing first or second in her events (via USA Gymnastics).
Although Johnson officially retired from gymnastics in 2012, she is still widely considered one of the best athletes of her generation. Since retiring, she has become an author, a YouTube personality, and wife to American athlete Andrew East with whom she shares two children. She certainly hasn't slowed down since amassing her Olympic medals in 2008!
Shawn Johnson won four Olympic medals during her gymnastics career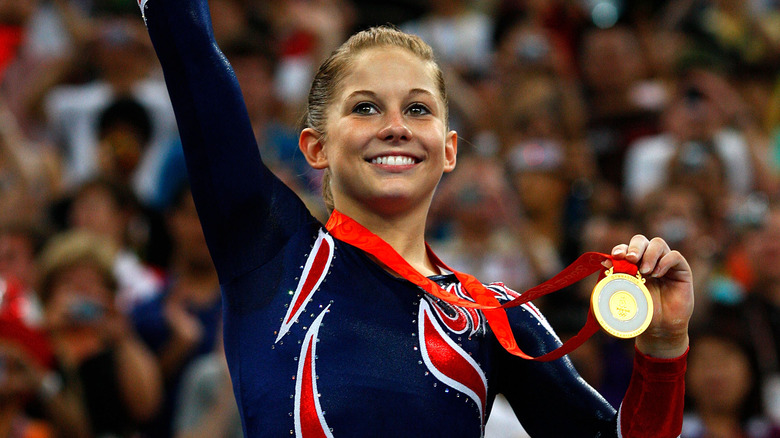 Cameron Spencer/Getty Images
While competing in Beijing in 2008, Shawn Johnson won a total of four Olympic medals. Most notably, Johnson took home the gold for balance beam that year after completing a flawless routine (via Ames Tribune). After winning her gold medal, Johnson posed for the camera and happily showed off her new hardware. These are perhaps the most iconic pictures from her career as they perfectly capture how elite she was at such a young age.
In addition to her gold medal performance on the balance beam, Johnson took home three silver medals at the Olympics. She earned these medals for the team event, floor exercise, and all-around, which further proved her dominance in the field (via USA Gymnastics). Her time in Beijing was truly memorable for fans back home in the U.S. who were cheering the team on through every event. Johnson was training for the 2012 Olympic games in London where she would compete for the U.S. again, but opted to retire instead to focus on her mental and physical health (via ESPN).
Shawn Johnson gets sad when thinking of her Olympic gold medal moment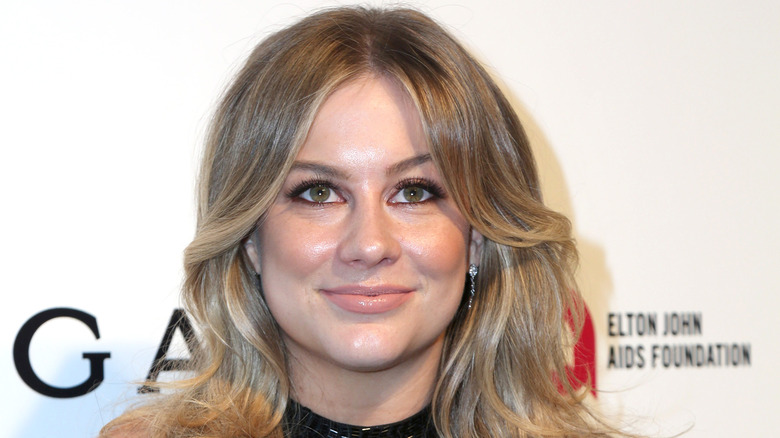 Shutterstock
Shawn Johnson has publicly spoken out in recent years about her mixed emotions following her gold medal win at the Olympics, as she was unfortunately suffering from an eating disorder at the time. "I am very sad looking back at that kid that was on the Olympic podium. In one sense, I was so healthy. I think I was more mature and I had a better group of people around me to deal with everything that I was going through. For me as a kid, having this thought of, 'Maybe if I looked thinner, these judges might like my performance better'" (via ET Online).
Johnson's struggle with her eating disorder, coupled with the physical injuries she incurred throughout her career, ultimately led her to make the difficult decision to retire. Thankfully though, Johnson has worked through these debilitating issues and is living a much healthier, happier life since retiring from the sport.
If you are struggling with an eating disorder, or know someone who is, help is available. Visit the National Eating Disorders Association website or contact NEDA's Live Helpline at 1-800-931-2237. You can also receive 24/7 Crisis Support via text (send NEDA to 741-741).