The Textured Nail Trend That K-Beauty Experts Say Is Here To Stay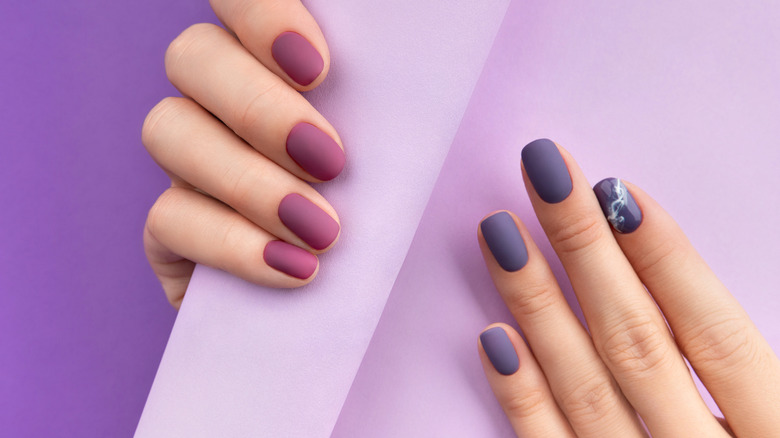 Shutterstock
Many nail trends have graced our hands this summer. From neutral colors to graphic line art, summer nails come in a variety of colors and shapes that'll work for any hand. And, though summer is almost over — and with it, our colorful nail art — there is a nail trend that is here to stay, no matter the season.
Though it can be fun experimenting with different types of nail trends (trust us, we get it), sometimes it's fun to stay with what you're familiar with. In fact, this manicure isn't exactly a new trend in the beauty world, but it's certainly making waves around the globe. According to Byrdie, this trend is now becoming extremely popular in Korea, and people are obsessed with light and dark polishes and neutral colors when it comes to this.
No matter the occasion — a work-related event or club out with your friends — chances are, this nail look will be the go-to for the event. Its subtlety combined with a variety of colors make it the perfect nail trend for every season. So: what is this trend, and which colors look best?
Matte nails are here to stay, so here's how to rock them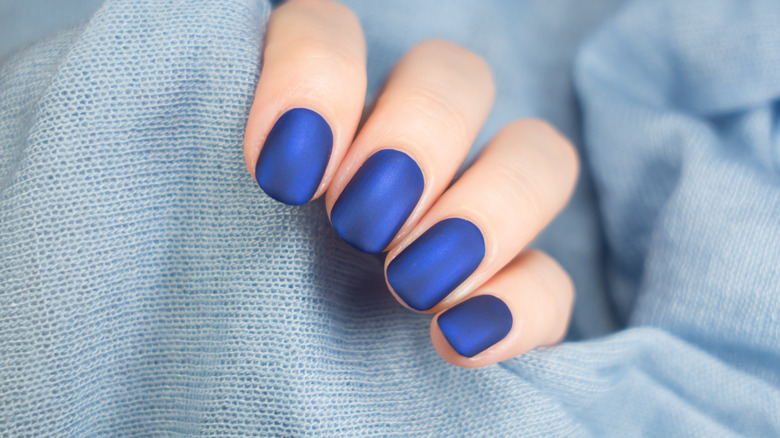 Shutterstock
Surely you've heard of matte nails — they give the tips of your fingers a "brushed" quality that takes out the shine of regular nail polish. Particularly, fans of this trend opt for ombre and deep hues in almond and coffin shapes, according to The Trend Spotter. The reason why? Matte nails bring an aura of sophistication and subtlety, per The Trend Spotter. Stiletto shapes and smaller, more rounded square shapes can work as well.
Since matte nails are a timeless, classic option (yay!), why not experiment with trying the different types of matte nails? Of course, deep hues and neutral colors are the best shades for matte nails, but they are also other designs, shapes, and art that'll work with a matte finish too! For example, why not try black matte nails? According to The Trend Spotter, black matte nails bring sophistication and slickness with a hit of glam — no gems or crystals required.
But if you're not up to darker nail colors, that's fine. Switch it up with a baby pink or white, per The Trend Spotter. However, if you're going to go with the latter option, the outlet recommends adding some line art designs or crystals to spice up your white nails. Oh, and did we mention that a matte finish on bright hues lessens the likelihood of your nails getting stained and dirty? Told you matte nails were the best.