The Truth About The Hoax That Brad Paisley And His Wife Fell Victim To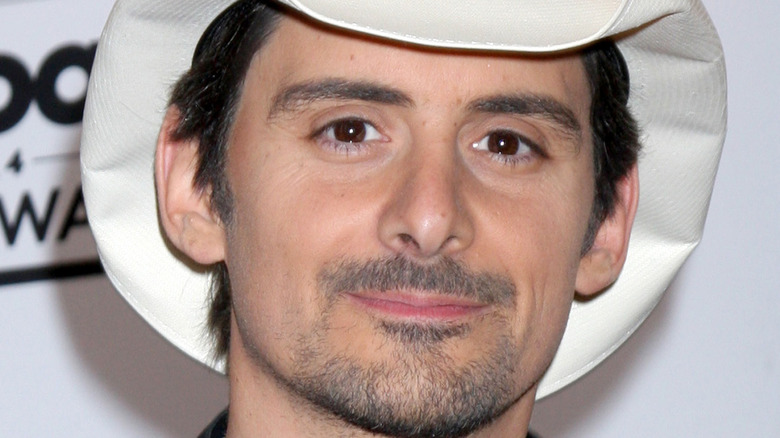 Shutterstock
While we've been able to use the internet for a lot of great things, it has a darker side too — as Brad Paisley and his wife are well aware. Back in 2013, the West Virginia-born country star and his wife, "Nashville" actress Kimberly Williams-Paisley, fell victim to an online hoax that started with nothing more complicated than a single email (via Yahoo!). 
The couple have two sons, William Huckleberry "Huck" Paisley, born in 2007, and Jasper Warren Paisley, born two years later. The hoax began when they received an email from somebody purporting to be a parent themselves: a mother with a daughter dying of neuroblastoma, a cancer most often seen in babies and young children. It would be easy to get drawn into such a hoax — as Paisley told ABC News, "There's no way that's not real. How can that not be real?" 
However, it was an elaborate scam, and here's the truth about what really went down. 
The couple were in contact with the 'mother' for ten days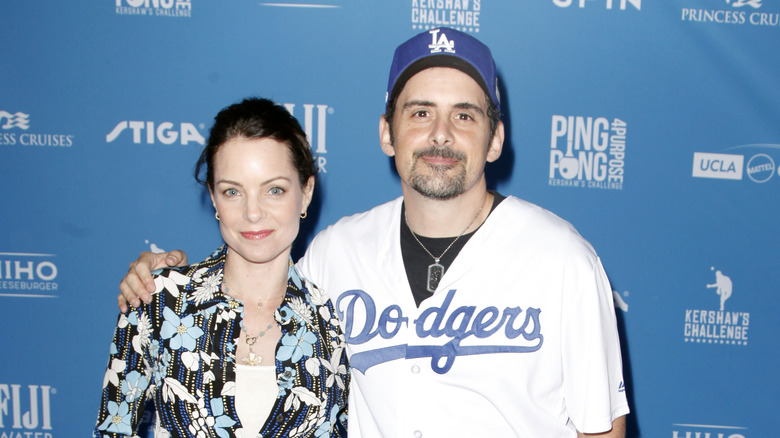 Tibrina Hobson/Getty Images
In the original email, the "mother," Carrie, said that her daughter had asked her to get in touch with Kimberly Williams-Paisley, but that she'd forgotten to do so with everything else going on. "So it sounded very sort of real," she told ABC News. "But she wasn't dying to get a hold of me. You know, that was kind of the beginning of the manipulation." 
The two of them remained in touch for several days, with the "Nashville" star being sent emails and texts and talking to Carrie on the phone. Not only that, but she was also sent photos of journal entries and recordings of songs sung by her supposed daughter, Claire. Brad Paisley even ended up on the phone, singing "Amazing Grace" down the line. 
Things started to feel a little fishy, however, when the celeb couple were told that Claire had died. Carrie refused to provide an address when they asked to send flowers for the funeral, and even sent an email saying "I don't need you to pray for me. Doesn't seem like god hears much of anything these days."
Multiple celebrities were targeted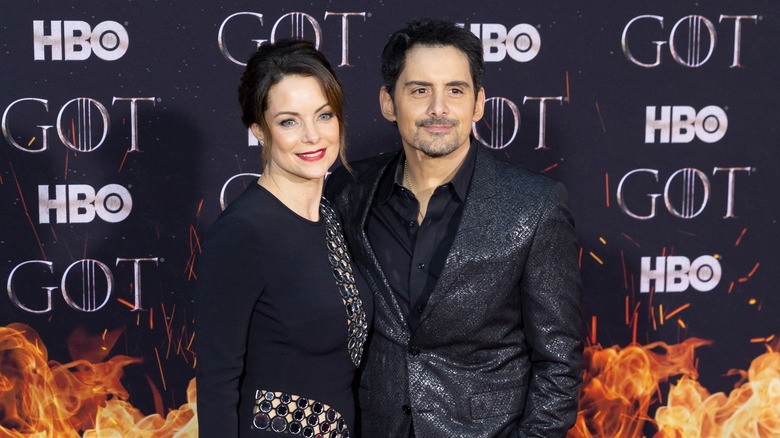 Shutterstock
As it turned out, the photos were real — but they weren't of Claire. They'd been taken from the blog of a real child with neuroblastoma, something that Brad Paisley described as the "sickest part" of the hoax. "That is the part that when I start to talk about that, that's when I get really mad," he told ABC News. "That there were real kids, that there were real photos involved." 
What's more, Paisley and his wife weren't the only famous faces to be targeted with this hoax. ABC News show "Nightline" conducted an investigation in which they found that the likes of country band Little Big Town, "Jon & Kate Plus 8" star  Kate Gosselin, and singer-songwriter Natalie Grant were also contacted with similar stories. Eventually, "Nightline" was able to track down the person responsible: Hope Jackson, from Wyoming (via ABC News).
Jackson actually ended up in jail after Paisley sang "Amazing Grace" to her over the phone — her felony charge was theft of services. Strangely, the aim of the hoax never appeared to be about money but rather attention and an emotional connection. Depending on who she was calling, Jackson either pretended to have a sick child or that she was ill herself.  Jackson certainly had a lot of people fooled; an episode of "Jon & Kate Plus 8" was even dedicated to the memory of a woman called Hope, who had died from cancer.