Brad Paisley's Stunning Net Worth Revealed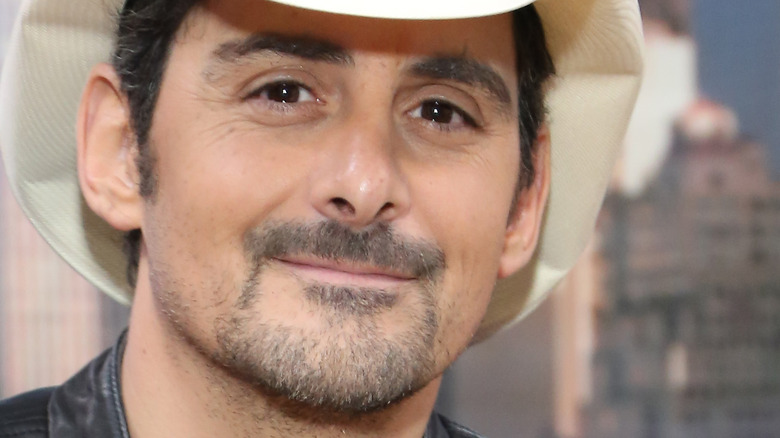 Monica Schipper/Getty Images
Born in Glen Dale, West Virginia, Brad Paisley is one of America's most successful country singer-songwriters. Music came naturally to him at an early age, being given his first guitar at the age of eight by his grandfather (via Biography). A week after graduating from Belmont University in Nashville, Tennessee, he signed with his first label, EMI records. Paisley's first success came in 1996 when he wrote "Another You" for former singer David Kersh.
He then moved from EMI to Arista, and released his first album "Who Needs Pictures" in 1999. The record soon went platinum, and his single "He Didn't Have To Be" became a No. 1 hit. With that, Paisley quickly became a big name in the country scene. A year later, he was named by the Academy of Country Music named him the Best New Male Vocalist in 2000. He was inducted into the Grand Ole Opry soon after (via Taste of Country), joining the likes of Dolly Parton, Johnny Cash, and Carrie Underwood in February 2001.
Since his first record, Paisley has gone on to release mega-successful records (via All Music) and has collaborated with numerous musicians like Underwood, Keith Urban, Vince Gill, and B.B. King.
Brad and his wife opened a free grocery store during the pandemic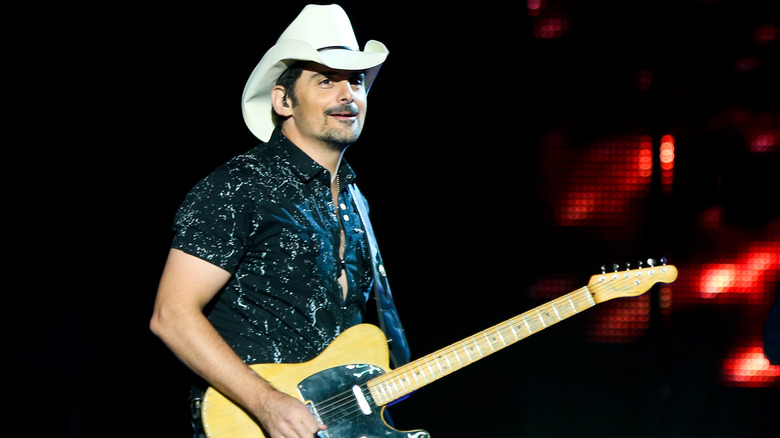 Shutterstock
Brad Paisley has also been a regular face on "The Voice", becoming an adviser to Blake Shelton in 2017. "He's been really good to me, and so the fact that I was able to get him here and advise my team perfect sense to me because he was actually a mentor to me," Shelton told People, per his official site. "If you know anything about country music, you know who Brad Paisley is."
With all that in mind, it's little wonder that Paisley has amassed a substantial fortune of around $120 million, according to Celebrity Net Worth. Some of that money has gone towards his charitable causes, like the singer's latest venture with his wife Kimberly Williams-Paisley (via Tennessean).
They opened a free grocery store during the pandemic (via CNN) with his alma mater Belmont University, which initially came to be in 2018. "This is a grocery store with dignity for people who have fallen on hard times," Paisley told the Tennessean. "All of us are one unforeseen disaster away from rock bottom. It's nice to think about a place where when that happens to someone, they can use it to get back on their feet." The Paisley's also pledged to donate one million nutritional meals in September 2020 as part of the Million Meal Donation Tour (via Fox 13 News).