Here's What Disney Star David Henrie Looks Like Today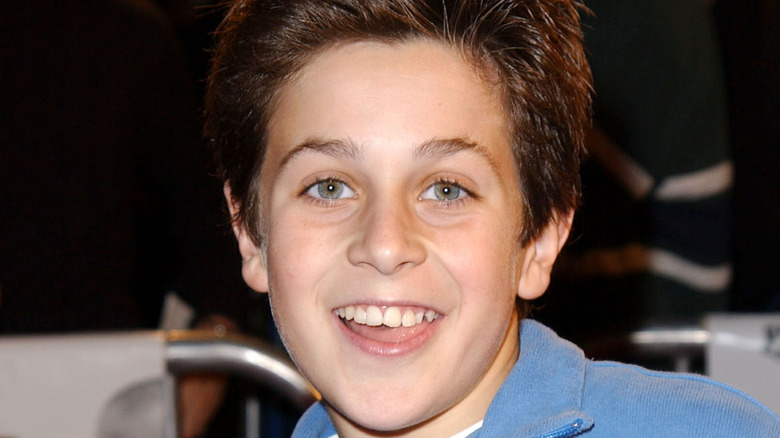 Robert Mora/Getty Images
If you ever tuned into Disney Channel during the late 2000s, there's a good chance that you'll be familiar with David Henrie. The California-born actor won his first main role in Fox sitcom "The Pitts," but the show was canceled after two months. Shortly after, he landed a recurring role in Disney favorite "That's So Raven" as Larry, one of Cory's best friends. In 2005, he began starring as Luke Mosby, Ted's future son in "How I Met Your Mother," and in 2007 he finally got his big break (via IMDb).
Of course, this was his role as Justin Russo, the eldest (and most responsible) of the three Russo siblings in "Wizards of Waverly Place," one of Disney's most successful sitcoms to date. Even today, it's probably the role he's most closely associated with, though he also appeared in other Disney media once "Waverly Place" took off. He starred in the straight-to-TV movie "Dadnapped" in 2009 and popped up in "Jonas," playing himself, a year later (via TV Guide). 
It's easy to think of Henrie as still being the young adult he was back in his Disney days — he got the role of Justin when he was just 18, per Gossip Cop. Over a decade's passed since then, however, and this is what the Disney star looks like today.
David Henrie is now a father-of-two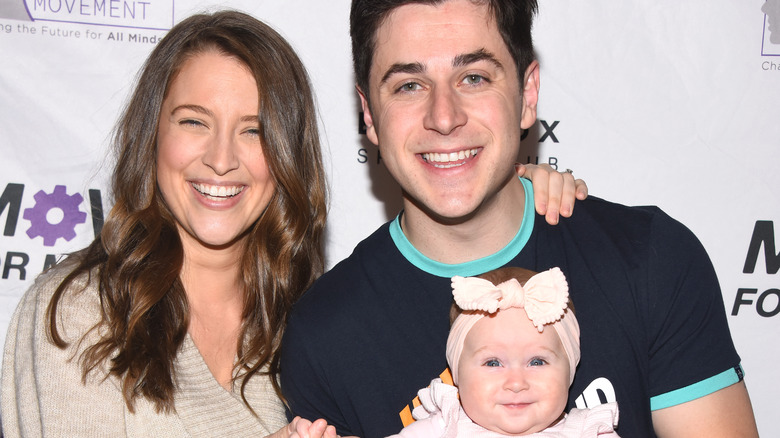 Araya Doheny/Getty Images
Since "Wizards of Waverly Place" ended in 2012, David Henrie has been keeping himself busy. He played the lead role in "1001 to 1: The Cory Weissman Story" in 2014 and directed and starred in comedy-drama "This Is the Year" in 2020, his former Disney co-star Selena Gomez acting as executive producer for the movie (via IMDb). In 2022, he'll appear in "Reagan," playing the role of a young adult Ronald Reagan alongside the likes of Mena Suvari and Jon Voight (via The Hollywood Reporter).
Aside from work, he became engaged to Maria Cahill, Miss Delaware 2011 (via Cape Gazette), in October 2016. The couple became husband and wife in April 2017, a "Wizards of Waverly Place" reunion happening at the wedding. They've got two children together, welcoming a daughter in March 2019 and then a son in December 2020 (via People). Having turned 32 years old in July 2021, Henrie has grown up from a teenager to a husband and father since we first saw him on Disney Channel all those years ago.