The Drugstore Lip Gloss Gigi Hadid Swears By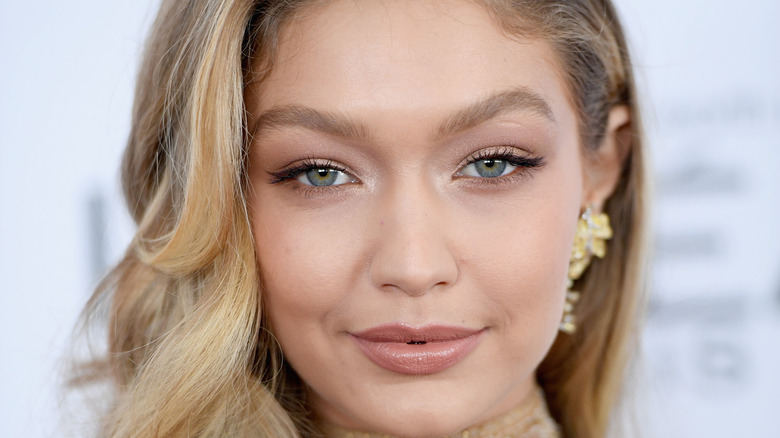 Dimitrios Kambouris/Getty Images
We may receive a commission on purchases made from links.
Gigi Hadid, per Celebrity Net Worth, is worth around $29 million. So, if she uses something from the drugstore — when she can afford any number of designer items — it must be pretty good, right? If one of the most famous models in the world today loves a product that's just a few bucks, why not give it a go? Whenever she shares a tip, take notes.
Speaking to Vogue, the model — who has a child with partner Zayn Malik — was one of a handful of stars who revealed their beauty picks, but instead of naming their designer beauty goods, they could only recommend their favorites if they cost less than $20. Indeed, Hadid's lip gloss of choice costs under $10, and it's got a whole load of five-star reviews on Amazon (via InStyle). It might sound almost too good to be true, but make no mistake, you could pick it up today or tomorrow if you wanted without breaking the bank!
Reviewers preferred it to more expensive brands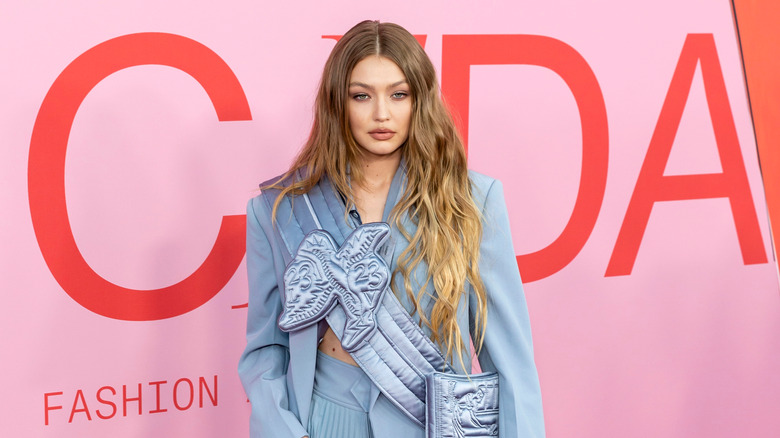 Shutterstock
The lip gloss in question is Maybelline's Lifter Lip Gloss. A firm favorite in Gigi Hadid's makeup collection, it contains hyaluronic acid to keep your lips smooth and plump, as well as keeping moisture in so your lips don't get too dry (via InStyle). Almost three-quarters of reviewers on Amazon, where most shades of the lip gloss currently cost just $6.98, have given it five stars, with a further 13% giving it four, and among the comments are people comparing it favorably to products from the more expensive Fenty Beauty and Bobbi Brown. A particular strong point appears to be its value for money, which makes sense when you consider the reasonable price — you can save money without sacrificing the quality.
You can also snag this lip gloss at the Maybelline website, where it retails for $8.99 — still quite the steal.  With 15 different shades, there's sure to be one that you love, while it's suitable for sensitive skin too. And hey, if it's good enough for Gigi...