Here's How Diddy Feels About Jennifer Lopez Today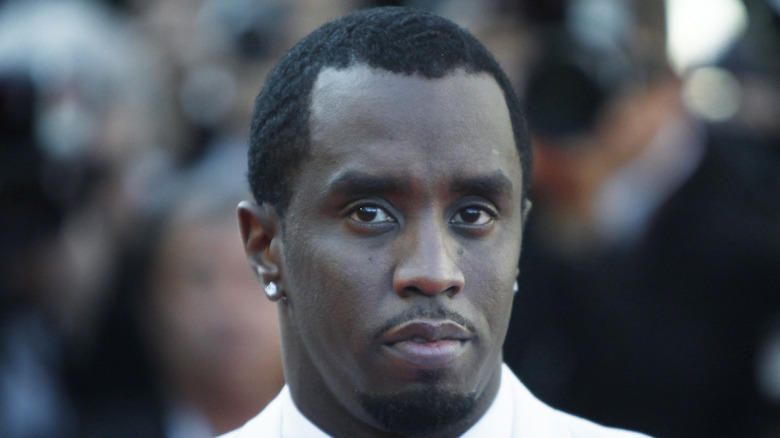 Shutterstock
Though many wondered if the pair would ever officially announce if they had rekindled their decades-old romance, Jennifer Lopez and her former beau, Ben Affleck, finally made their relationship Instagram official on July 24, 2021. In the picture that finally quieted months of speculation, the pair is shown celebrating Lopez's 52nd birthday with a steamy kiss. Back at the height of speculation regarding their secret romance, in May, rapper Diddy (who now goes by the new nickname, Love) posted a throwback photo of himself and Lopez on his Instagram channel, per Page Six. The photo dates back to the early 2000s when the couple dated briefly.
According to Newsweek, the pair first locked eyes in 1999 on the set of Lopez's "If You Had My Love" music video. Until their split in 2001, Lopez and Diddy were a power couple, appearing alongside one another at various public events (like when Lopez wore her infamous green Versace dress). Two years after their split, Lopez admitted that it was entirely possible that Diddy was unfaithful to her during their relationship. "I was in this relationship with Puff where I was totally crying, crazy and going nuts," Lopez told Vibe Magazine (via PopSugar). "It really took my whole life in a tailspin. I never caught him but I just knew. He'd say he was going to a club for a couple of hours and then never come back that night."
More than a decade later, Diddy has finally opened up about his feelings towards Lopez.
Diddy is not interested in getting involved in Jennifer Lopez's relationship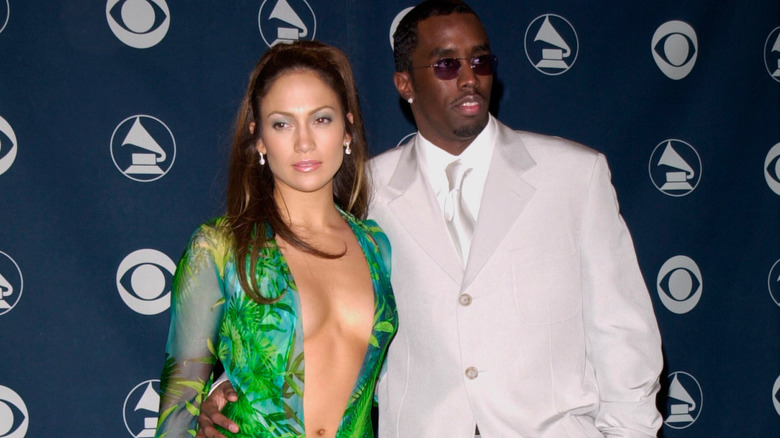 Shutterstock
Months after posting a throwback photo of Jennifer Lopez from when they were dating, Diddy has opened up about his current relationship with the singer in a recent interview. "It wasn't no trolling involved, that's just my friend," Diddy told Vanity Fair. "And I don't have nothing to say about her relationship or her life." Simply put, Diddy claimed that he just wanted to post a throwback photo from a great time in his life.
Despite dating several women, including Kimberly Porter, Naomi Campbell, Sienna Miller, Cassie, and Cameron Diaz, Diddy has not settled down and left his bachelor life behind, per OK! Magazine. Diddy spoke about his bachelor status during his interview with Vanity Fair. He would have settled down with Porter, whom he dated from 1994 to 2007, if she had not passed away from pneumonia in 2018, he said. "And so, you know, I had to start to deal with it when I lost Kim. Cause I was like, man, you had it. I'm not saying I would do any of it differently. God willing — I would have had more time."