Why Sean Diddy Combs Has Yet Another Moniker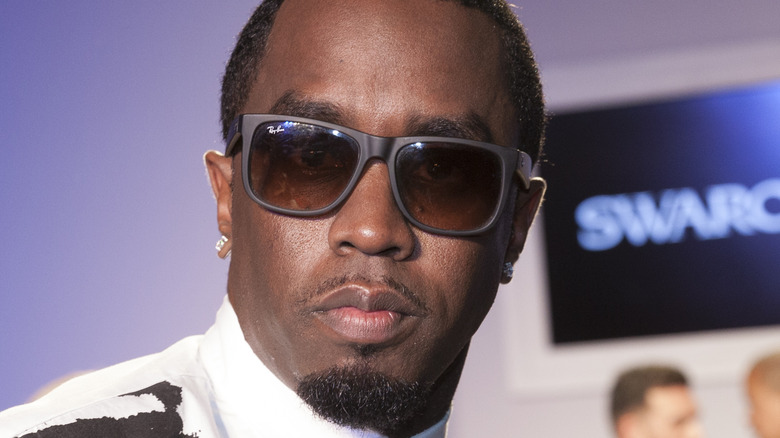 Shutterstock
On November 4, 1969, Sean John Combs was born, and over the years, this rapper, record producer/executive, and entrepreneur has had many different names, nicknames, and stage names, (via AllMusic).
In fact, Complex did a deep dive into what he has been called, when he earned these names, and why they came about in the first place. As a child, he was named Puffy. In 1990, he started going by Puff Daddy. A decade later, he was also known as P. Diddy and Diddy. In 2008, he stated that he wanted to be called by his birth name, Sean John. In 2011, Swag was added to the list, though it only lasted for a week (and many forget this mini era entirely). Despite all of his various monikers, he tweeted in 2014, "I always have been and always will be PUFF DADDY!"
And while that may be true, there is now another name added to the ever-growing list. On May 3, 2021, Combs shared on Instagram that he has gone through yet another name change.
Diddy welcomes everyone 'to the Love era'
Sean Combs uploaded a picture of his driver's license to Instagram, which showed his middle name had gone from "John" to "Love." The caption read, "Look what I just got in the mail today ... IT'S OFFICIAL!!! WELCOME TO THE LOVE ERA."
As some fans may remember, in 2017 he tok to social media to share that he had already made the change, and then stated it was just a joke. First came a tweet, which said his new name was "LOVE aka Brother Love." Then, there was a video, in which he said, "Due to an overwhelming response from the media out there, and just due to there not wanting there to be any confusion, I was only joking, okay? I didn't change my name."
Now, though, it appears to be official. The photo of his driver's license was even accompanied by a picture of him writing out his name in different ways, which included the word "LOVE" at the bottom.